Objective
Favorite Company Library, Workroom or Content page allows you to mark and group workrooms of your choice for convenient access. You can easily browse and download Favorite Workrooms & Contents in CLO3D.
Details
1) Add & View Favorite
Start by adding a Workroom or Content as your Favorite from your CLO-SET page.
You may add a Company Library Space to your Favorite list as well.
On the left pane of your Dashboard, click on 'Favorites' to view the full list.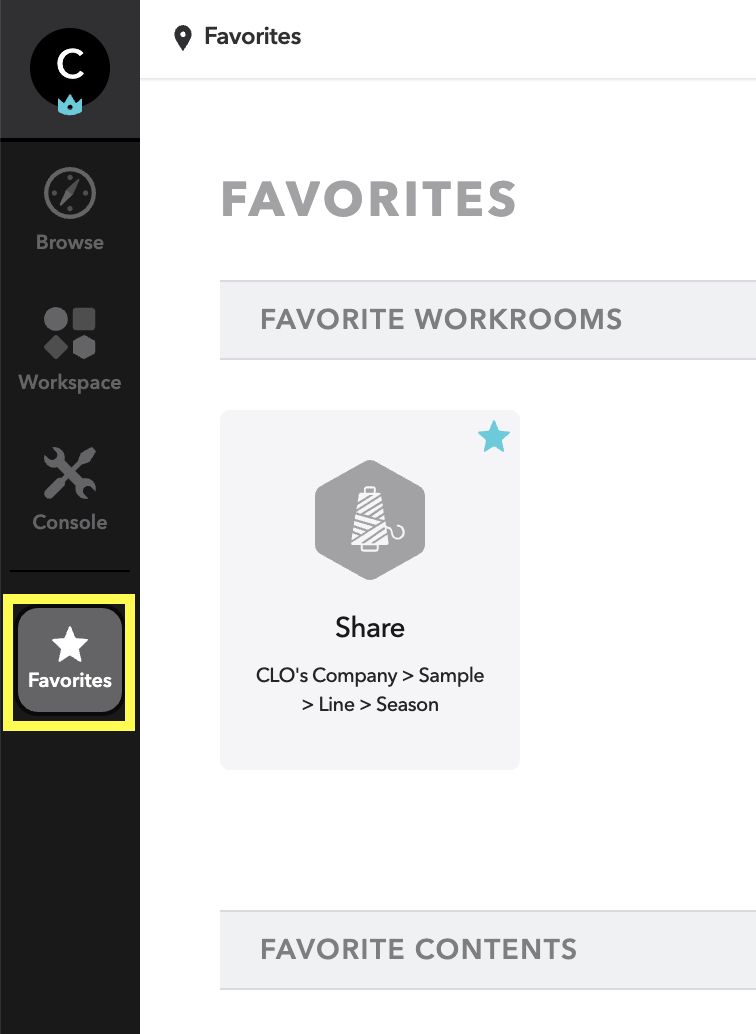 2)Utilizing Favorite in CLO3D
Search/Download your Favorite Workroom & Contents directly from CLO3D software.
Visit HERE to see how CLO-SET in CLO works, and how to connect your account.
Once your account is setup, quickly access your Favorites list in CLO3D's Library.