Objective
Uploading the content file to the Workroom.
Steps
1. To upload the Content, go to the Workroom and click
icon to upload the Content file.
2. Select the desired file format
 
Single / Multiple/ Turntable: You can upload single or multiple files at once and also the turntable images.
Blank style: It generates a blank content page and you can upload it within the content page afterward.
'Do not notify collaborators': You can enable/disable notification to the collaborators about the new style upload.
Auto-Numbering: It automatically generates numbers for file names so that you can manage the files easily.
3. Selected the desired file from the Folder or through drag & drop.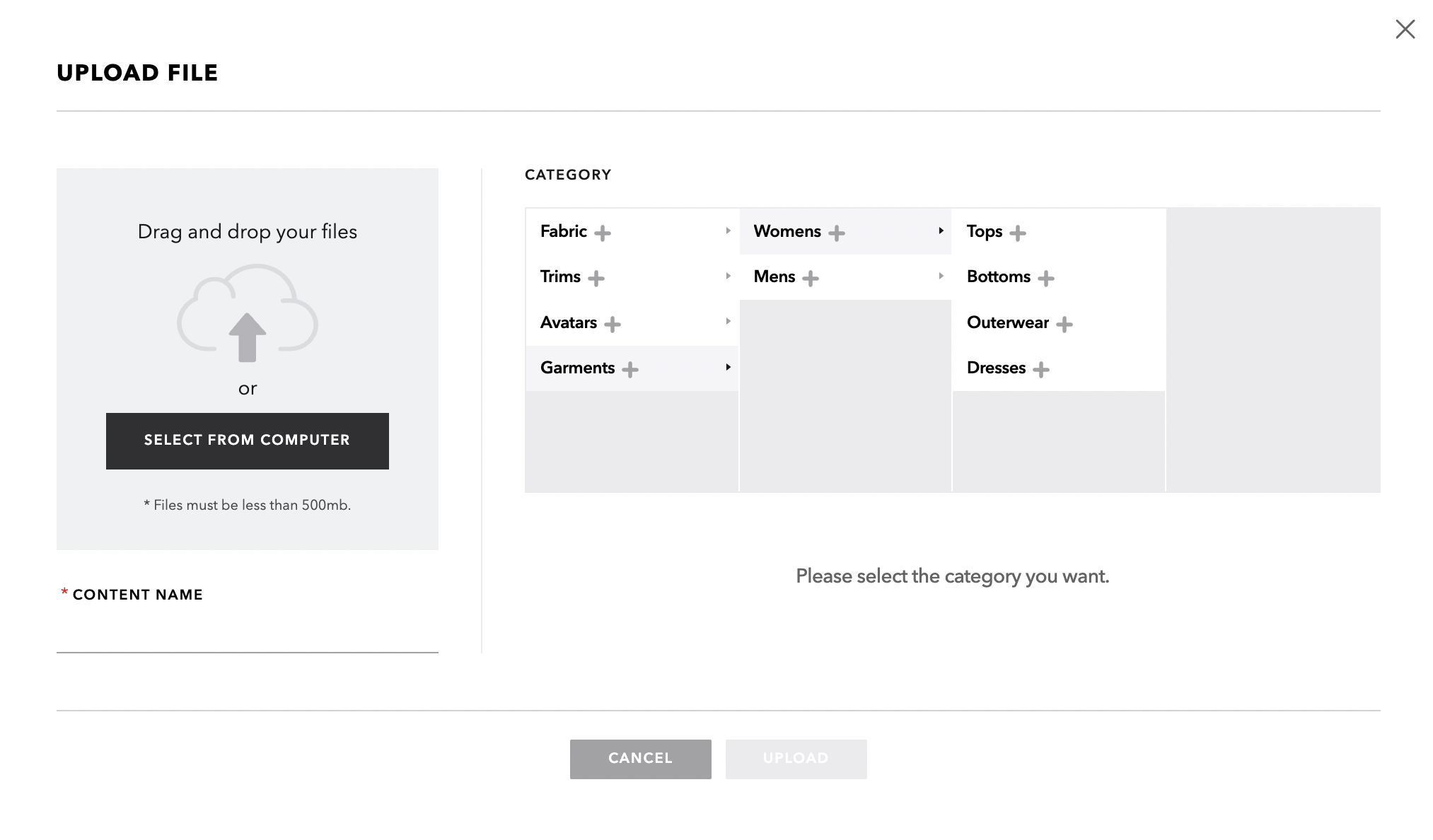 After file upload & category selection ▼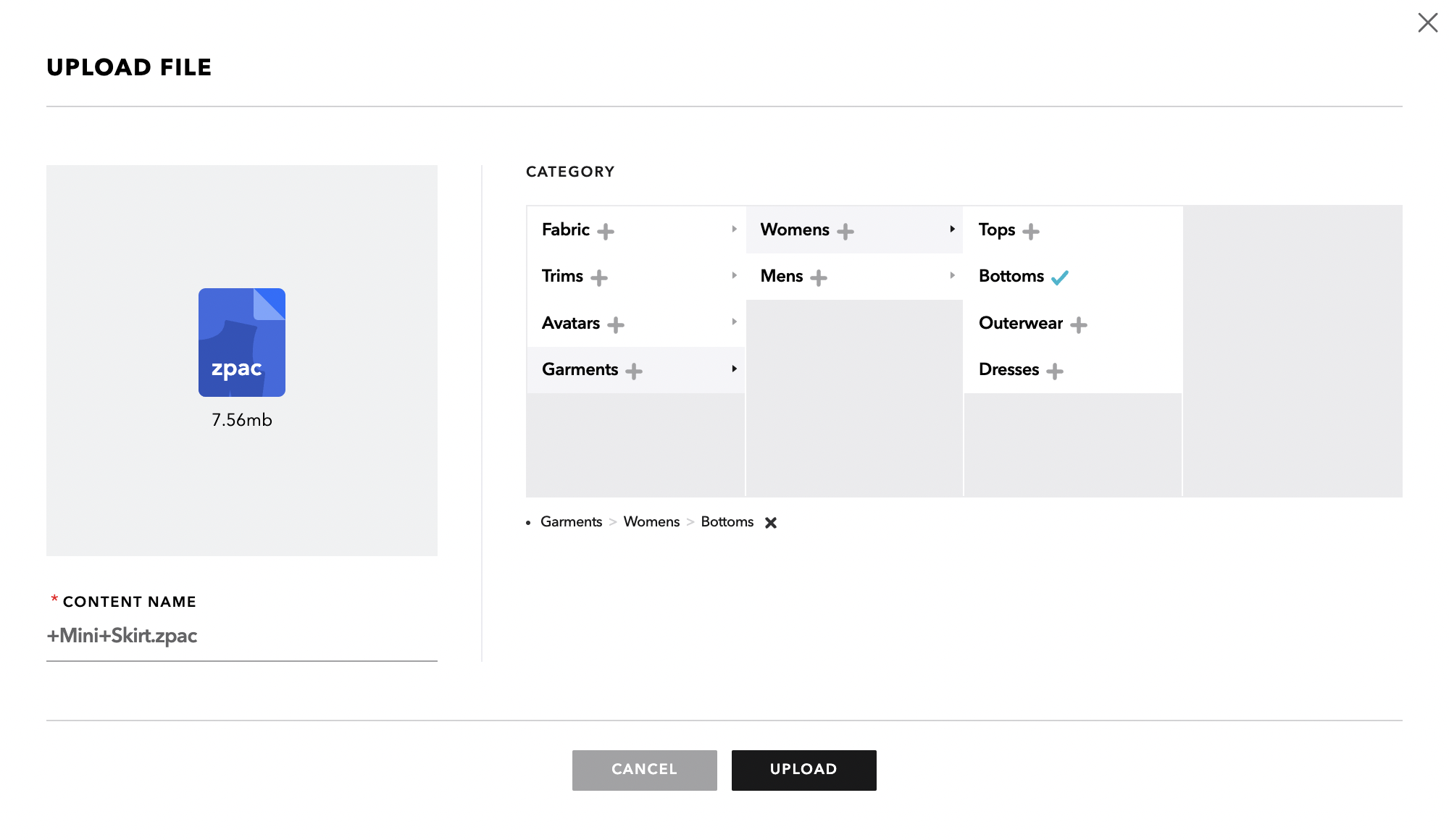 Format and size of the uploaded file will appear in a grey box.

Content ID and No. are automatically set to the file name of the uploaded file and users can modify the name while uploading.

The category setting will appear on the right side of the Company uses the category function.