Objective
You can upload a single file or turntable image as an uploaded version of a Content in Content page.

Details
1) Version Upload
1. On the content page, click

to upload newer versions.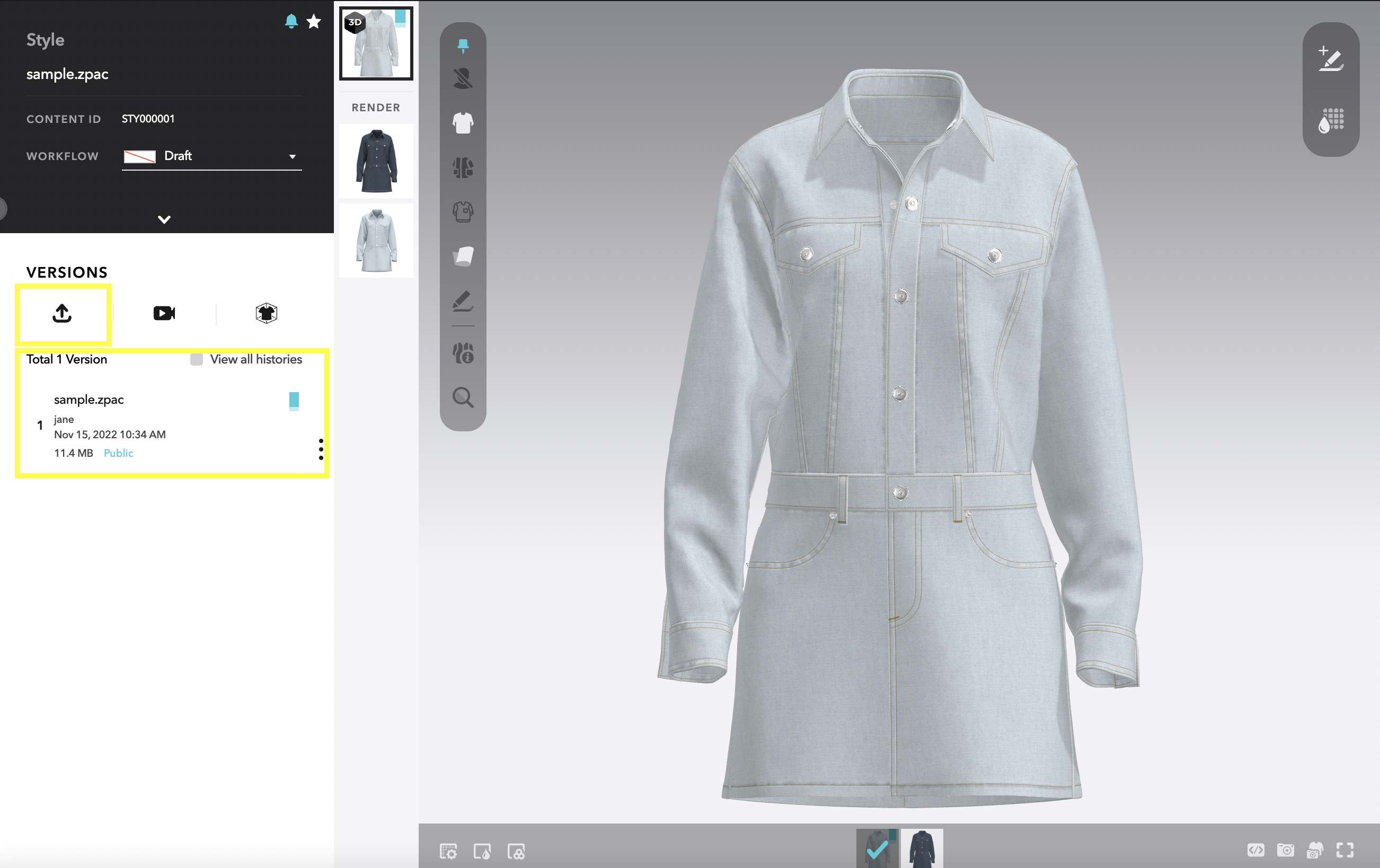 >2. Select the file format you wish to upload. Also, you may choose NOT to notify other collaborators on the new version upload. ('Do not notify collaborator').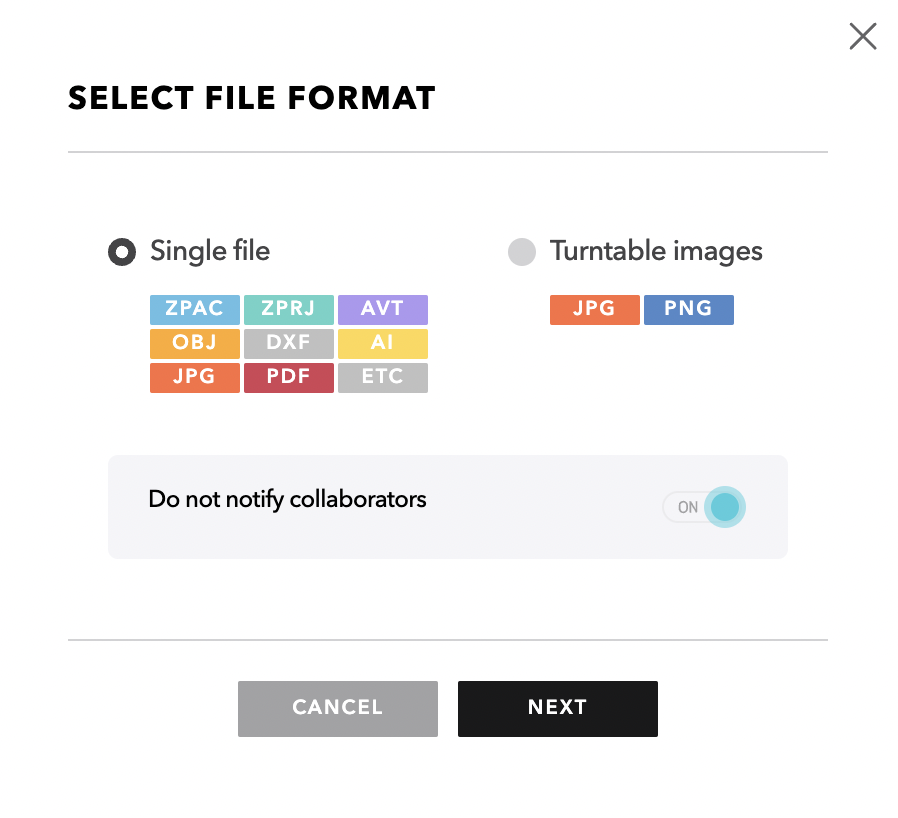 2) Thumbnail Change
Select the file, and click 'Upload'. Once you upload the new version, CLO-SET will automatically update the content's thumbnail. If you wish to keep the original thumbnail from earlier versions, please turn on the 'Keep the current thumbnail' button.
*The blue tab on your Version file indicates that there is Annotation on this content.
*The 'Public' sign indicates that this content has been published to 'Embed Viewer'
3)Version Deletion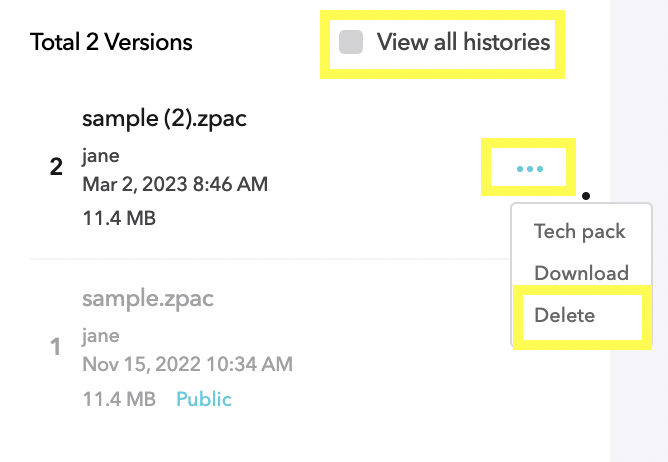 1. You may delete a single version of the content, keeping all other versions live. To delete a specific version, click the ••• button next to it, and click 'Delete'.
2. Once you delete a specific version, it will not be shown under the Versions list. To view all versions including the deleted ones, click on 'View all histories' on the top right corner.
3. Please note that the deleted versions CANNOT be restored. Please be cautious when deleting a version with annotations, comments, or attachments.