※ Note: Currently, CLO-SET does not offer automatic account closure. You can submit the inquiry through our Request page and please contact hello@clo-set.com for more information.
Steps
1. Please go to the request page and click 'Account Deletion'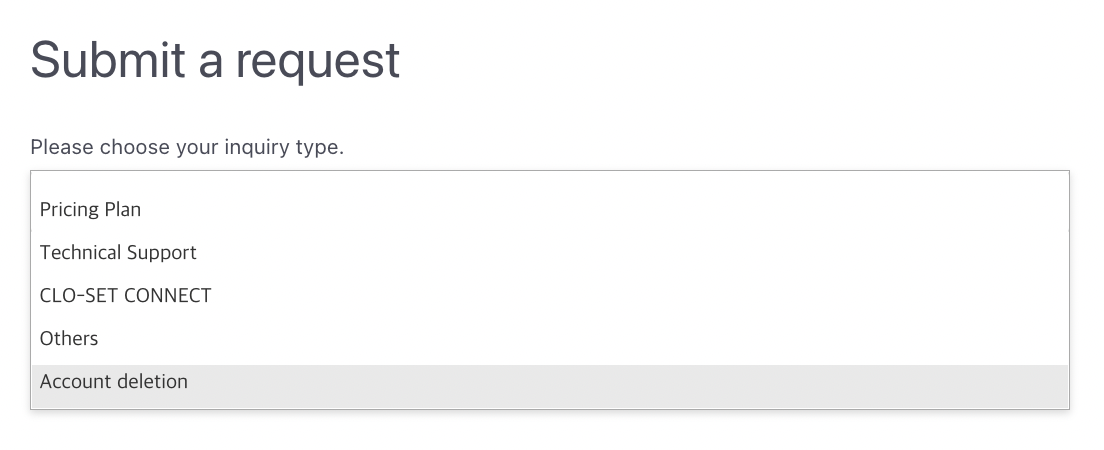 2. Fill out the form and submit the inquiry.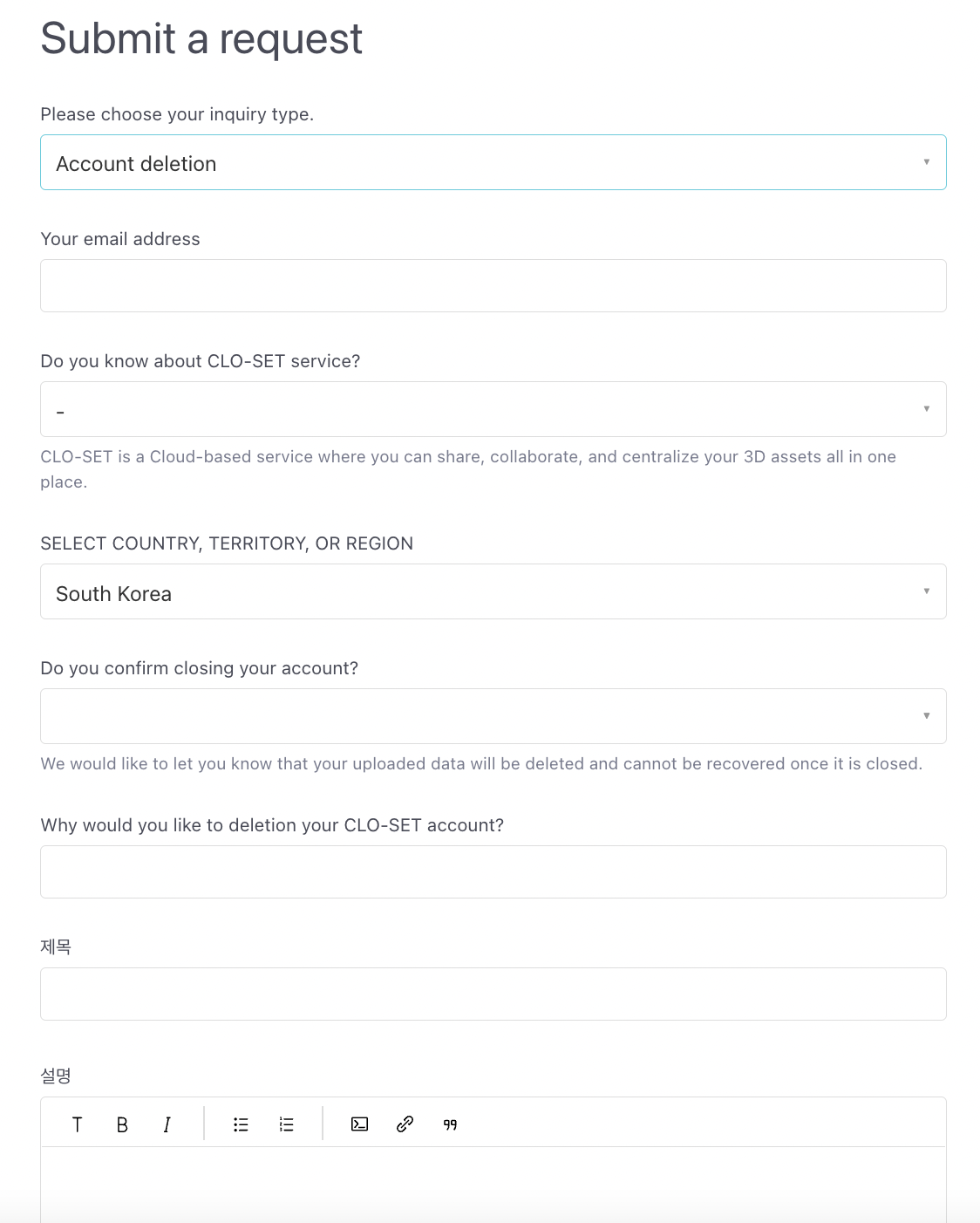 3. We will close your account within 7 days.
※ Once the Account deletion is completed, your uploaded data will be deleted and cannot be recovered.