Objective
Understand the CLO-SET Group structure. Understanding the Group structure and operation is an  initial step in collaborating with your team using CLO-SET.
Details
1) What is a 'Group'?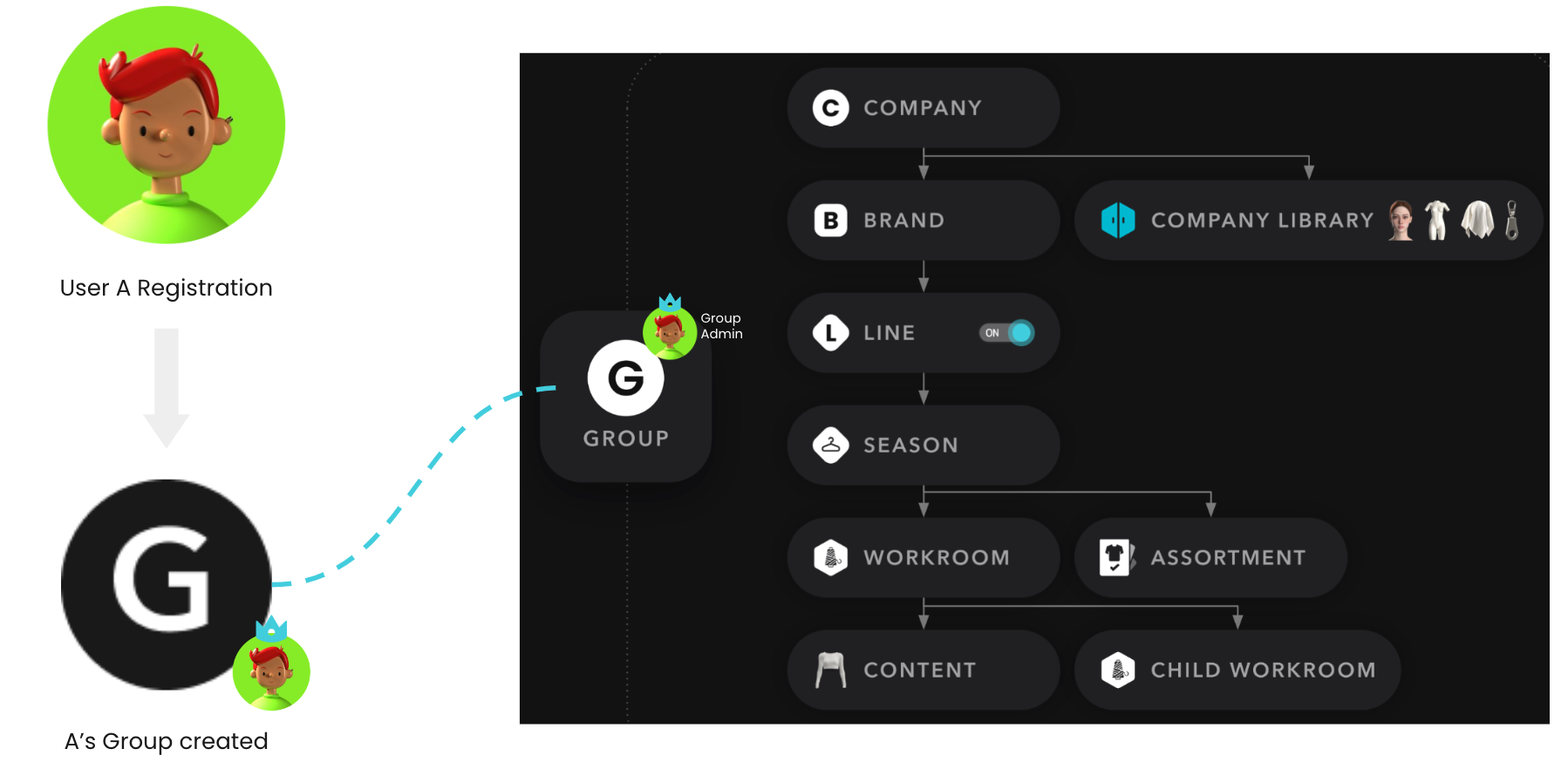 When a new user signs up in CLO-SET, a new Group is created. Group is the highest level Space in CLO-SET, and within each Group are Spaces such as Company - Brnad - Line - Season etc.
You may invite other teammates to your Group, or be invited to another user's Group for collaboration. CLO-SET operates on a Group level. That is, Structure, Permission, and Pricing Plan is determined per Group.
2) Pricing Plan

CLO-SET Pricing Plan is applied to each Group. You may check which Plan the Group is using on your dashboard. Please check out our Pricing Page to learn about different options.
3) Group Hierarchy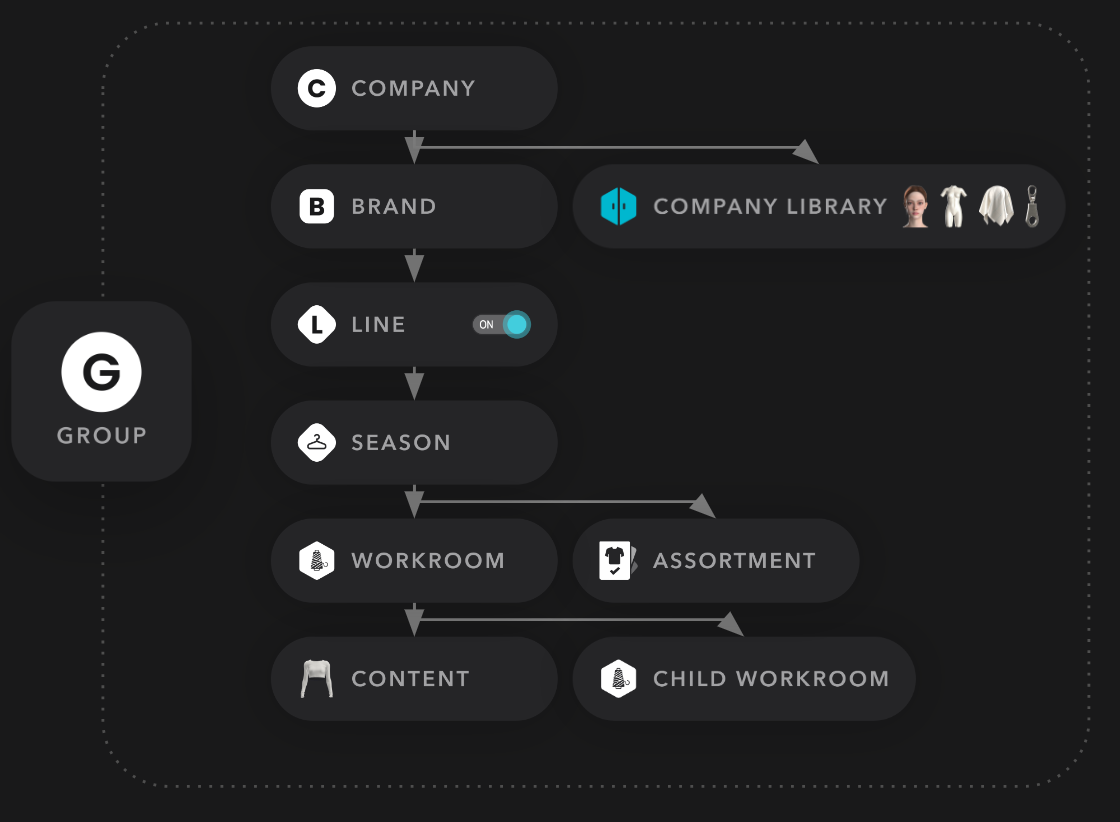 CLO-SET Group consists of different Spaces in a hierarchy. Within each Group can be multiple Company, Brand, Line, Season, Workroom, and Assortment Spaces. You may invite or share each Space with your teammates.
Learn more about creating Spaces here.
4) Permission
CLO-SET has a total of 5 Permission levels to provide for advanced security control options on your assets. Please check out this article to see different types of Permissions.
Permission is also applicable to each Group. For example, you may be a Company Admin within 1 Group, but a Viewer on another Group.
5) Company Transfer
Permission: Group Admin / Company Admin
Company Transfer allows users to transfer Company between different Groups.
This can be an alternative option when your Group Admin changed and you need to change the Group Admin to a different account.


1. Go to 'Company Setting'.
2. Click 'Company Transfer' and enter the Admin email of the recipient Group.
3. Admin of the recipient Group must accept the request to complete the transfer. Log in to CLO-SET to accept.
Please be noted that the RECIPIENT of the Company must be on Advanced Plan.