Objective
3D Viewers are launched when you enter the content page. You can check 3D avatars and garments in 360 degrees using 3D Viewer. You can navigate the 3D window to pan, rotate, zoom in & out for reviewing 3D Files as in CLO.
※ Note: 3D Viewer File Format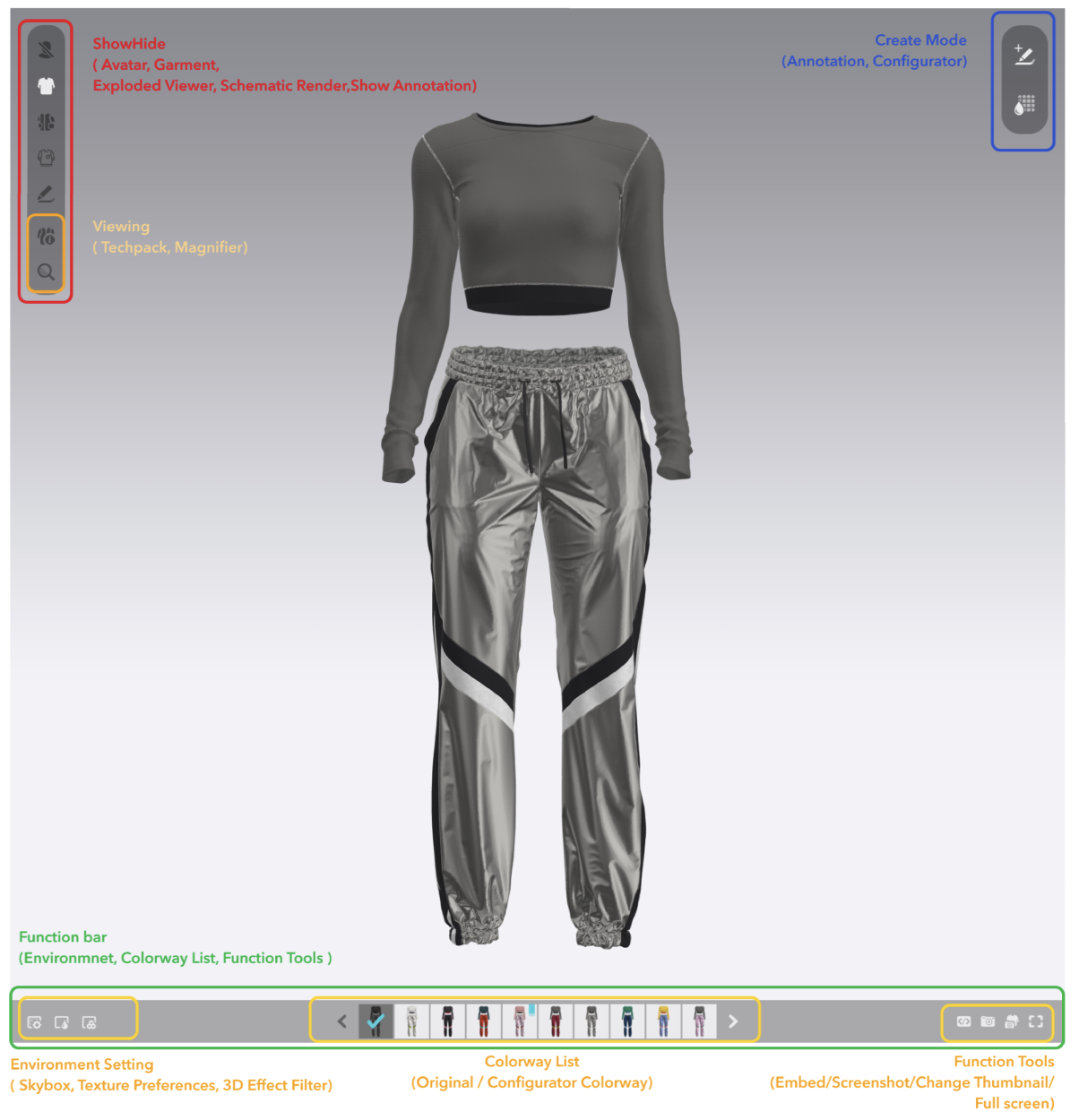 Icons & Features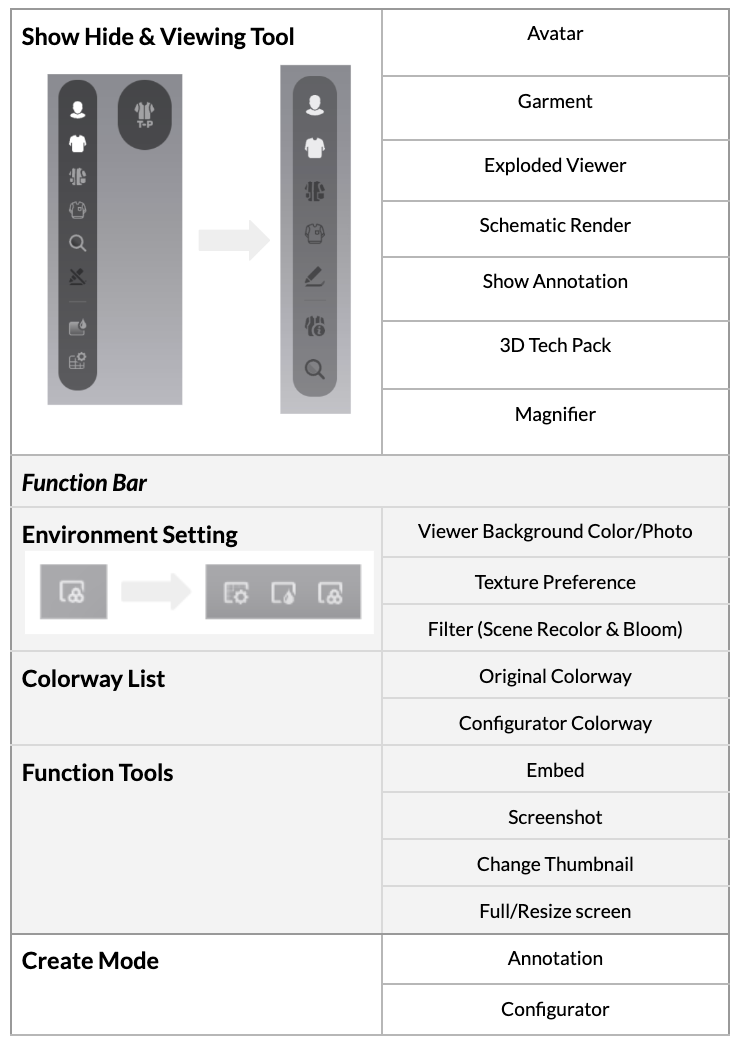 If the icon is in White, it means the feature is active.
When you hover over each icon, it will be highlighted with a grey background, and you will see a tooltip showing the name and shortcut of each feature.
If the icon is crossed out, it means there is no data within your content.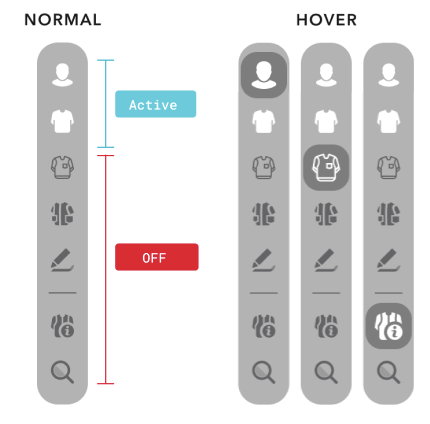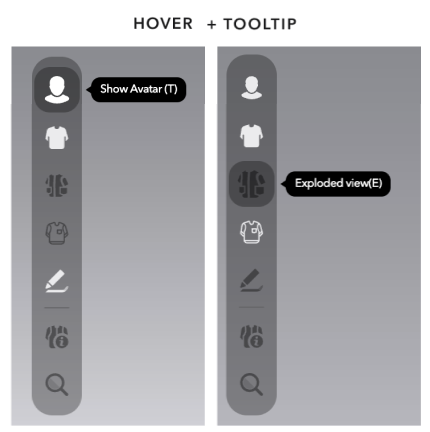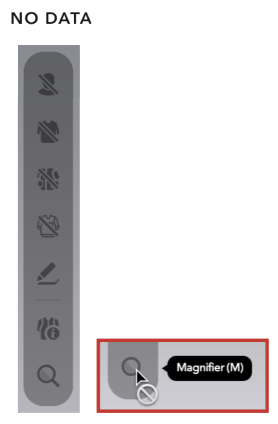 * If you ever encounter this Reconvert error, it means that your file needs to be reconverted. Please re-upload so that the 3D file can properly be parsed and converted for tech pack related features.
Please be on the look out for CLO-SET Viewer Renewal phase 2 for elevated user experience!