Objective
'Assortment' is a Space level for assortment planning & final review.

You can also create Virtual Fitting viewers and Virtual Showroom, as well as Mix & Match within Assortment.
Details
1) Create Assortment / Add Contents
✔️ Create Assortment 
Create Assortment in Season page

1. Click icon on the top of the Season page.
2. Enter Assortment name and click 'CONFIRM' button.

Add Style to Assortment in Workroom page
1. Put the mouse cursor on the desired Style and click theicon.
2. Click 'Add to Assortment'.
Add Style to Assortment in Assortment page
1. Click icon and select the desired style to add into Assortment.
2. Select the desired style from EXPLORER or add the style you recently worked on from RECENT.
2) Viewing Modes
✔️ Viewer Mode Drop Down Menu
Quickly switch the viewer option between 2D, 3D, and Render. Hover over the style in Assortment Room, and you will see a drop-down menu on the upper right corner. Click to switch viewer modes!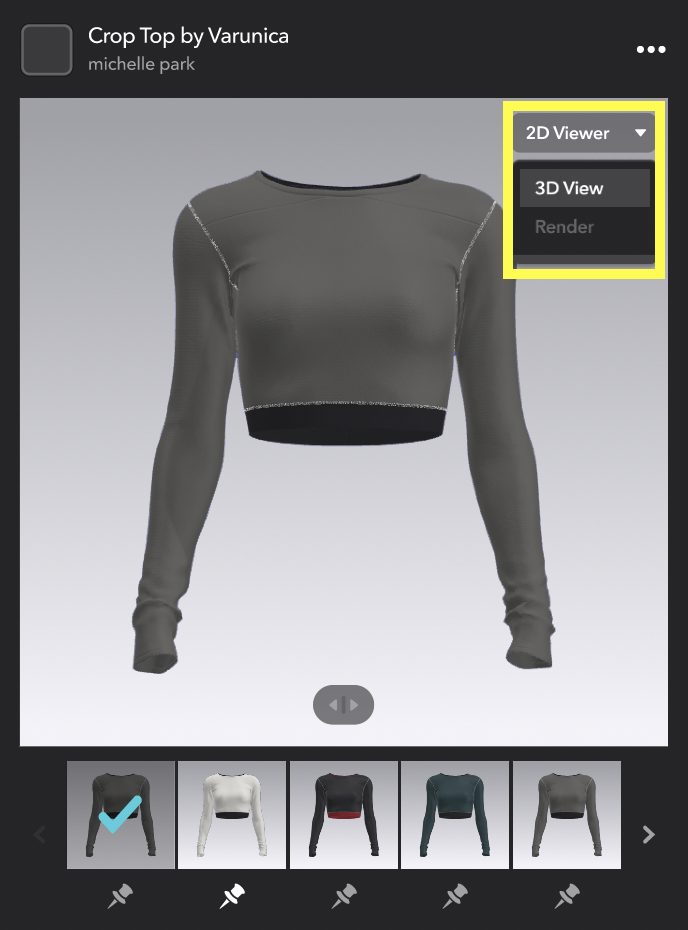 ✔️ By Viewer Mode
*When viewing in Render mode, selecting a colorway OUTSIDE the viewer will NOT be reflected.
*Colorway list is from the original Zprj file. New colorway added from CLO-SET Configurator will not show. To add new colorways, upload a new Zprj file, and move the garment to Assortment room.
✔️ Synchronized Camera in Assortment
'Synchronized Camera' in Assortment, by allowing users to add multiple Contents in Assortment and view them at the same time with the customized multiview.
 Select the desired 3D contents and activate 3D Viewers by clicking the 'Viewer' button in the 3D window.
 When the 3D viewer has been activated, turn on the Synchronized Camera mode by clicking the 'Synchronized' button on the top of the 3D contents.
 Now, you can review and control multiple 3D contents with the customized multiview at the same time. 
※ Note: In accordance with the release of 'Synchronized Camera', 'My bag' Function will discontinue its service and be replaced from October 5, 2021.
3) Excel Download
You may utilize Excel Download (

) to export the info of Contents within the Assortment.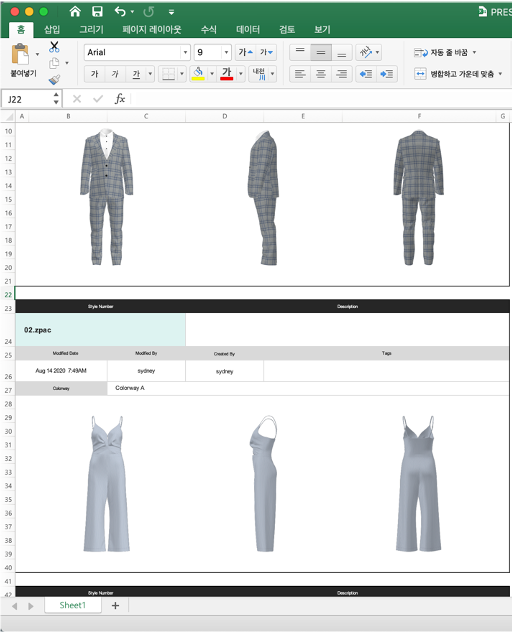 4) Virtual Fitting Service (Fitting Conversion)
Virtual Fitting allows customers to create an avatar with user-customized body shapes and sizes, try on the garments in real-time and check the fitting.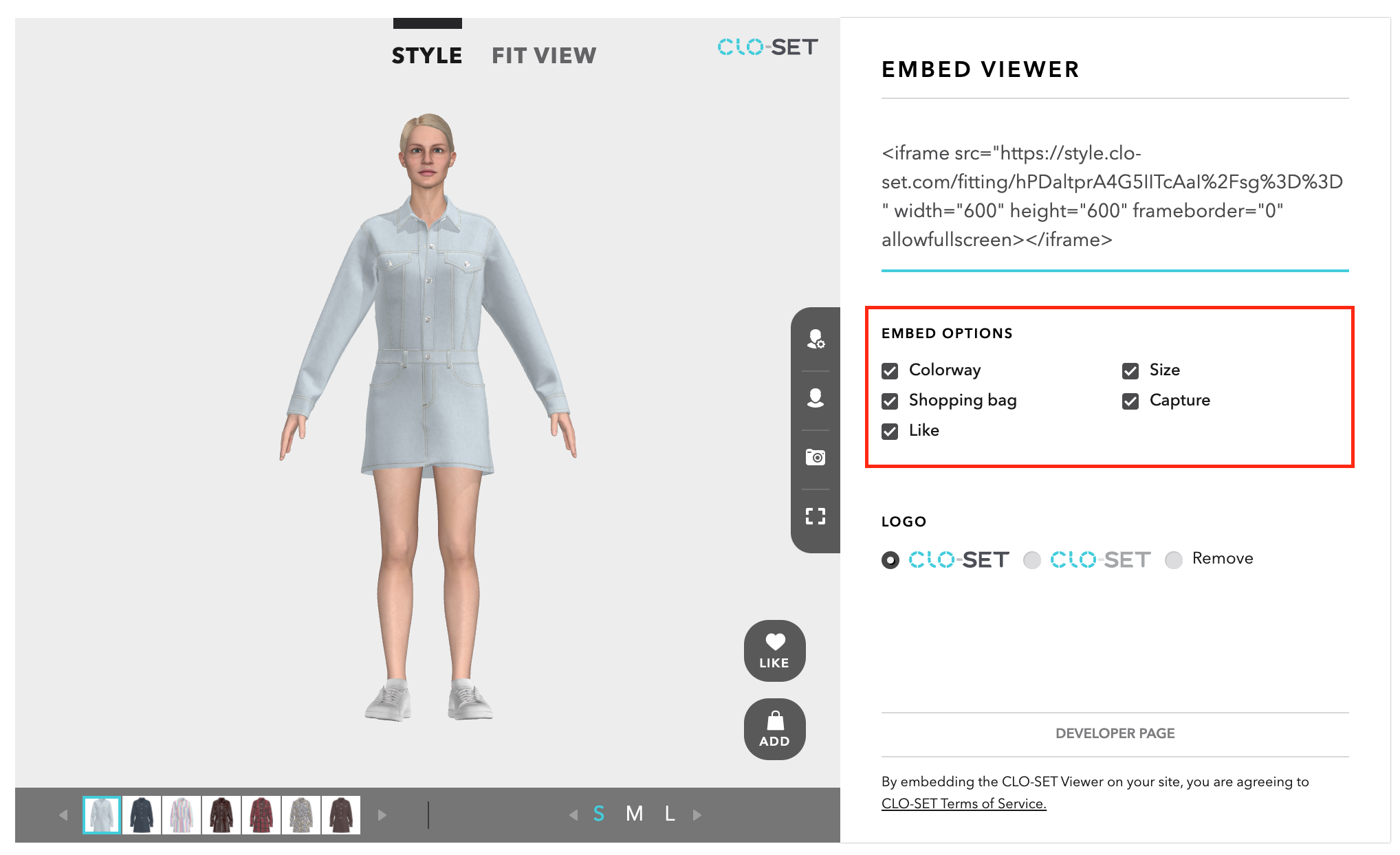 5) Virtual Showroom
You may create a Virtual Showroom using the 3D Contents within your Assortment. Please follow the link to find detailed guidelines on how to set up your Virtual Showroom.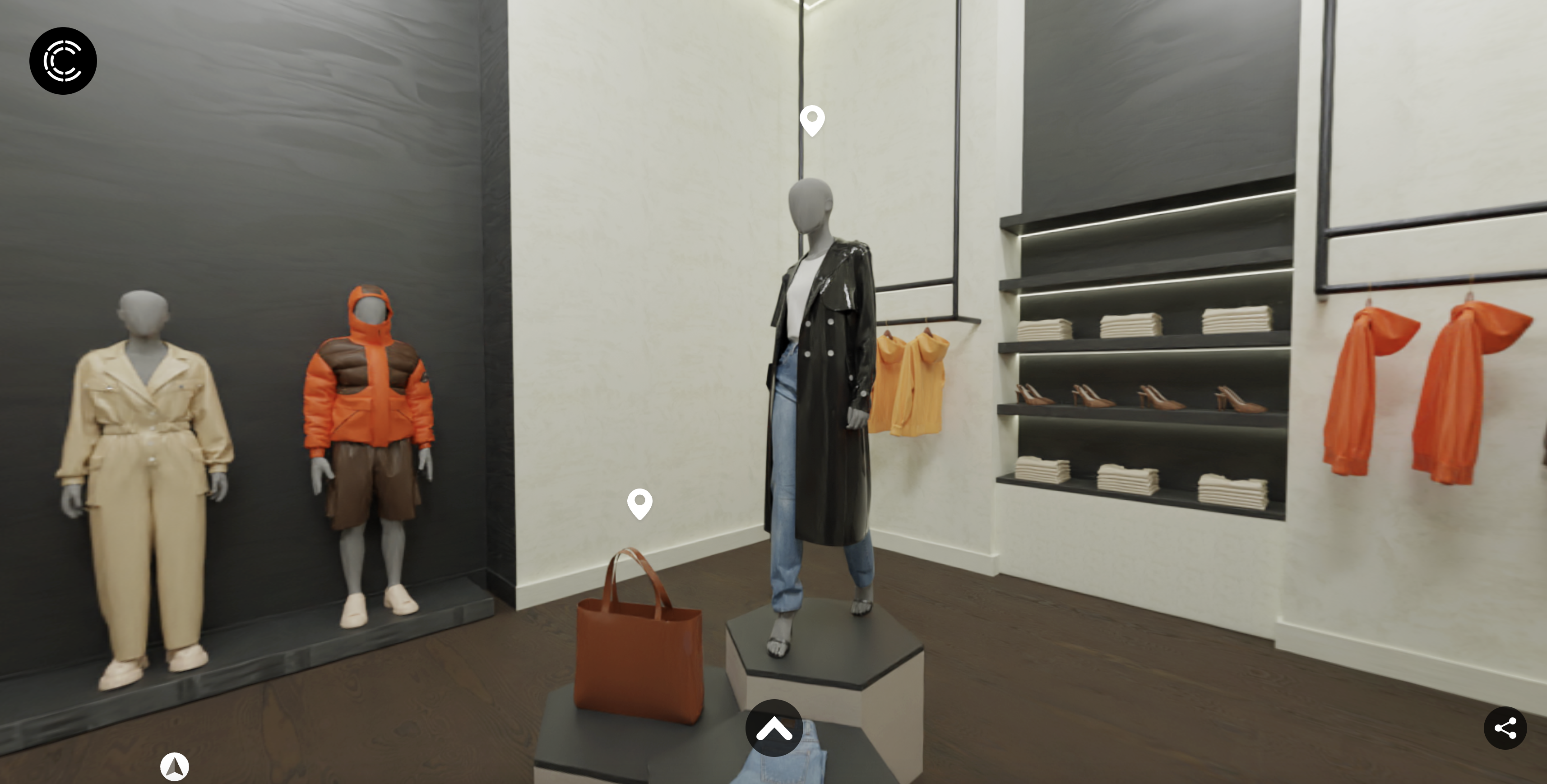 6) Simple Mix & Match
Mix & Match your Contents to review the full style. You can try mixing up the combination to see which designs go well together.