Objective
Share your feedback with the team with CLO-SET Comment feature.
Details
1) Creating Comment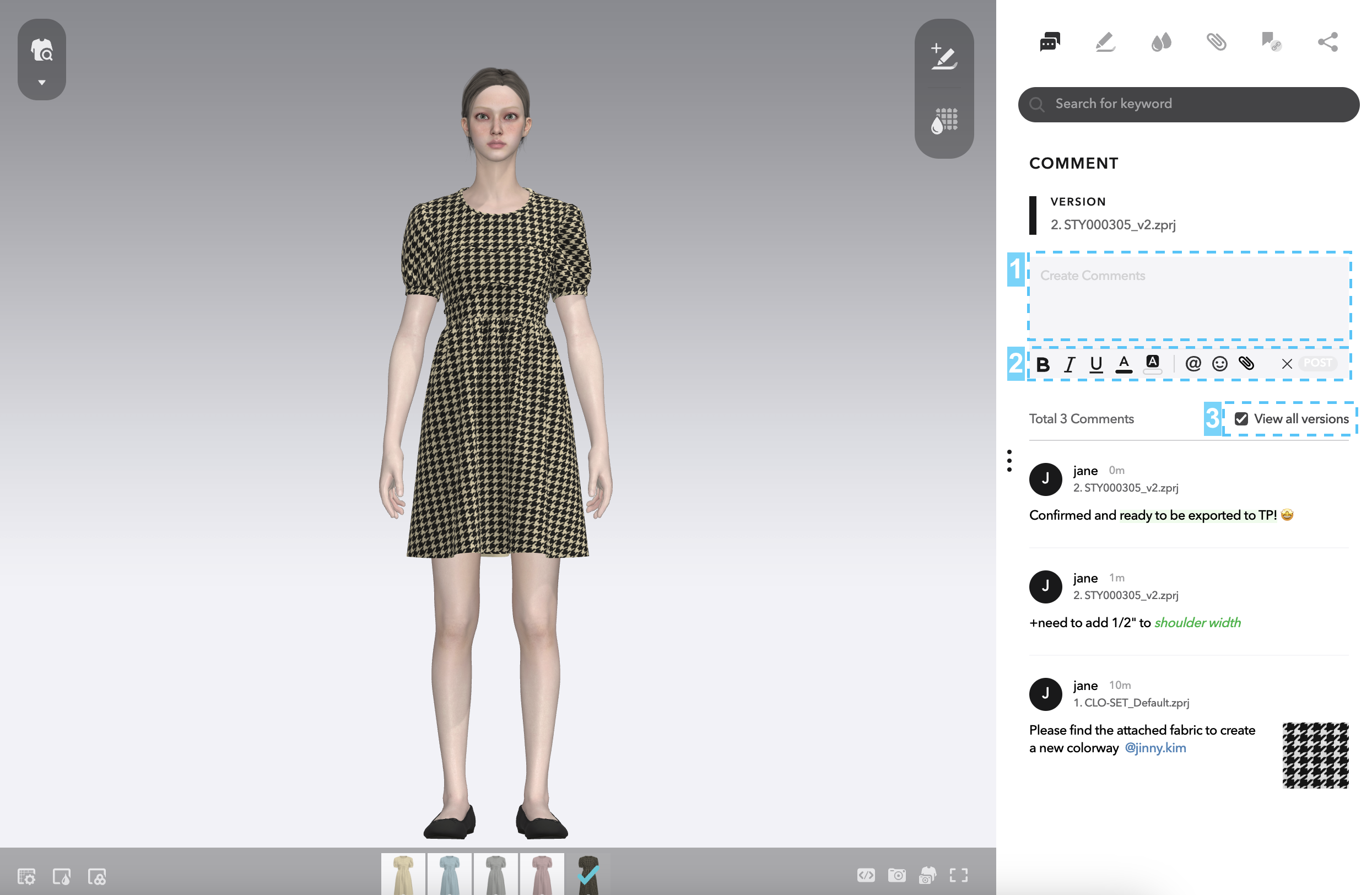 1. Create Comment:  click 

  icon from top-right corner, and start creating comments. You can tag your teammates by typing it with @ (ex. @clovirtualfashion)
2. Create Editor: You can edit the color, font, background color, or add emojis in a comment. 
3. View All Versions: By default, you will comments on all Versions. Unclick to view comments left on the current Version only.
2) Search Comment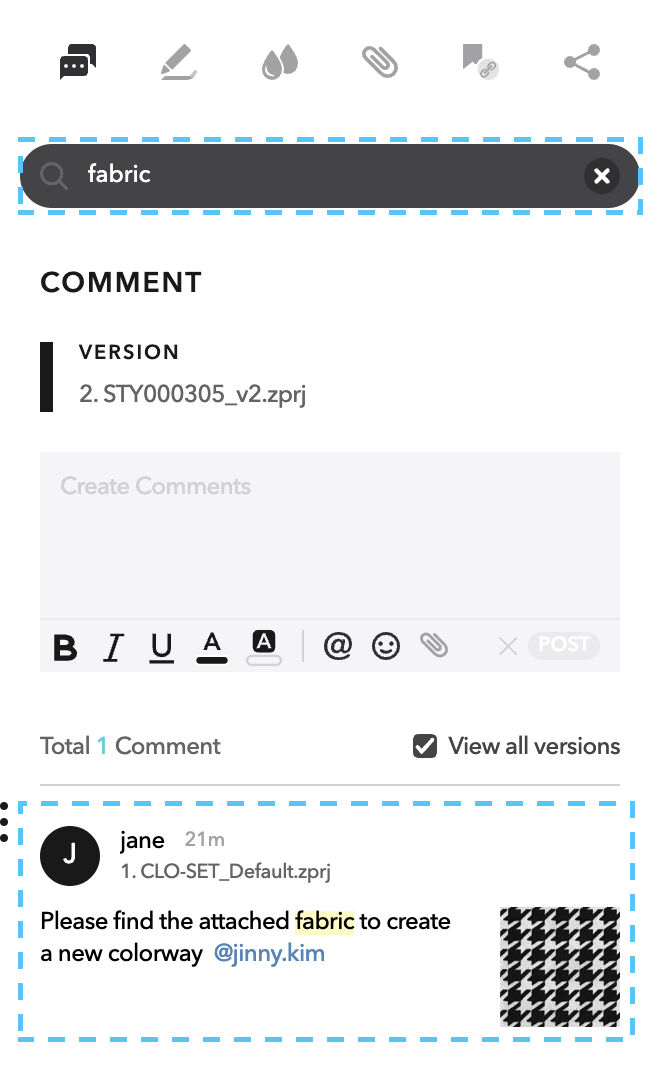 Search the comment you're looking for. Type in the keyword, and hit enter to view the results at the bottom.