Objective
Annotation is the function that enables smooth communication among users by drawing pictures and writing comments after adjusting the view to the desired position in 3D Viewer.
Detail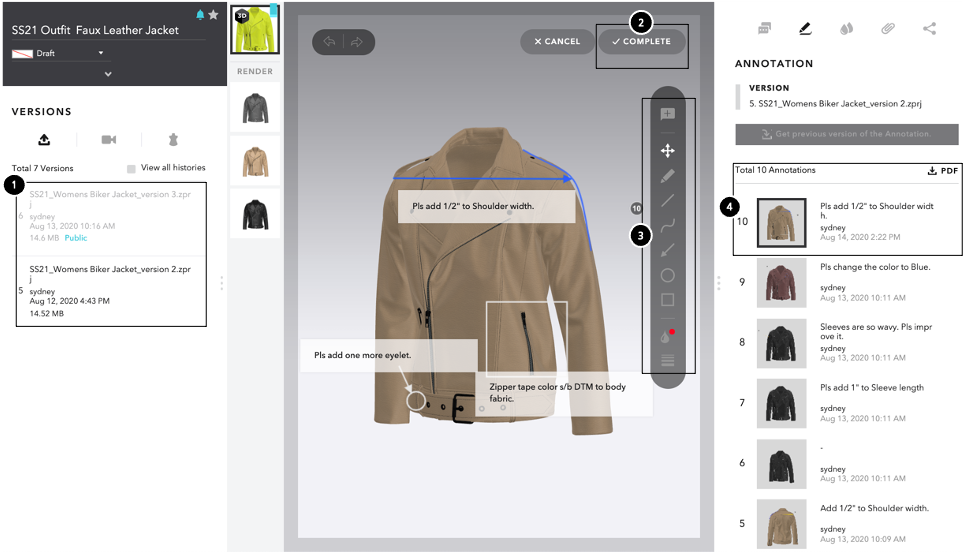 1) Select File Version: Annotation can be created by classifying 3D file version and colorway. Select the desired file version and proceed with Annotation.

To add an Annotation, click

icon in the upper right corner of 3D Viewer in Style page. Select the spot you would like to leave an annotation and click 'Post' to create it.
2) Complete Annotation: After creating Annotation, click 'COMPLETE' to save and close the Annotation. All Annotations are not saved until you click 'COMPLETE' button.


3. Add Comment & Drawing



Comment (T)

Click within the 3D viewer, write a comment, and click 'POST'. Double-click to edit.

Shortcuts: Bold (Ctrl + B) / Italic (Ctrl + I) /Underline (Ctrl + U)

Image (I)

You can attach an image file as annotation.




Select (V)

You can change the position of comment or drawing.

Pencil (B)

Line (L)

Pen (P)

Arrow (A)

Arc (C)

Rentangle (R)

Create drawing and basic figures.

Line Color (O)

Line Width (W)

You can set drawing color and thickness.

4. New Feature - Shortcuts!
All Functions

(NEW)

Copy




Ctrl + C

Paste




Ctrl + V

Flip Horizontally




Shift + H

Flip Vertically




Shift + V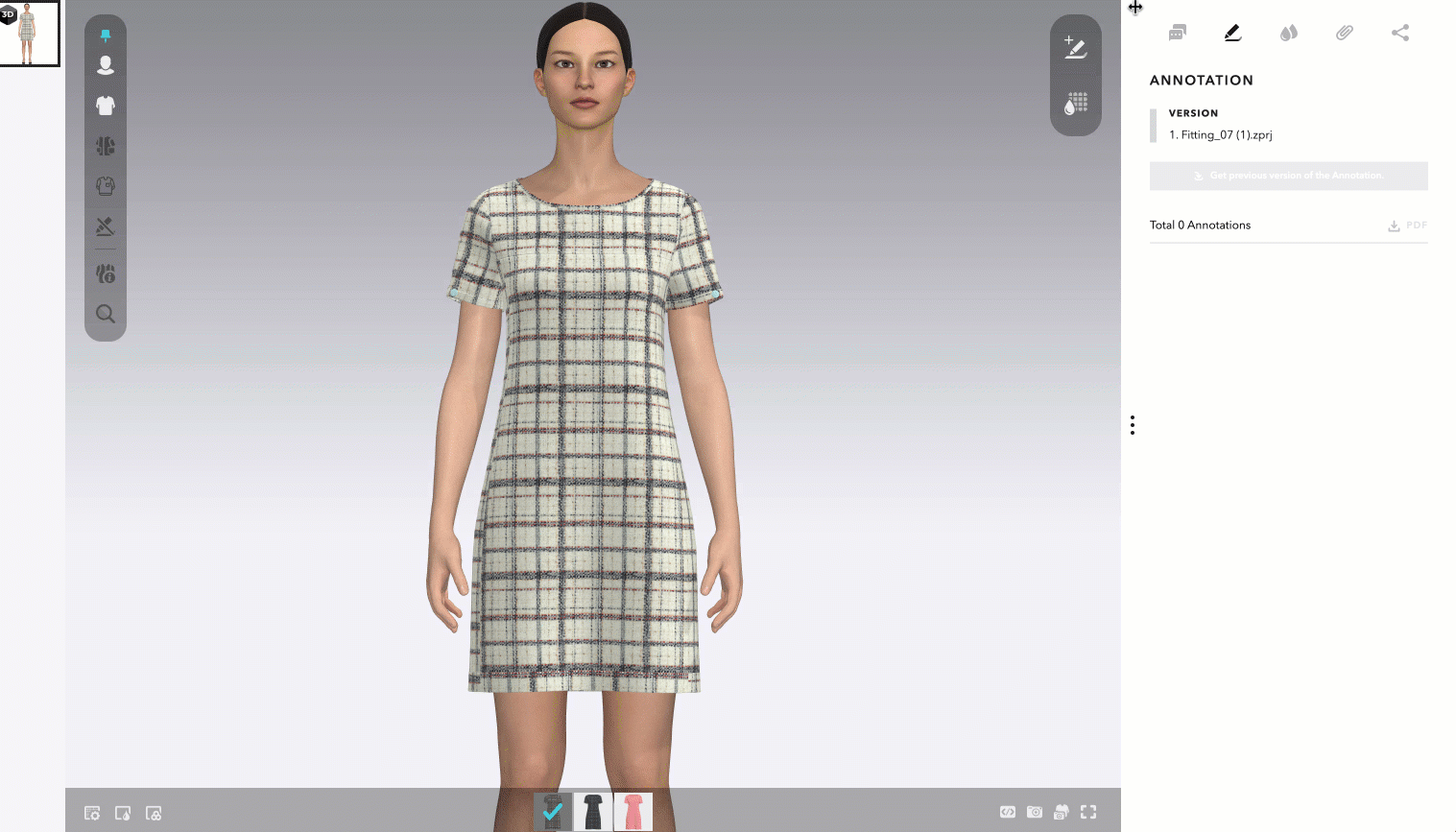 5.Annotation List & Download as PDF file: All Annotations are added to the Annotation List and can be downloaded as a PDF file after.