Permission:

 

Admin 

 

 

Collaborator 

 

 

Editor
Objective
Download the auto-generated Tech Pack in Excel format.
Details
1) Excel TechPack Format
Find details on the list of information included in Excel TechPack. Check out the sample .xlsx attachment at the bottom of this article.
*please note that the Excel TechPack is only available for .zprj and .zpac files
Overview

Style No. / Company / Brand / Line / Season / Workroom / Status / Description from CLO-SET page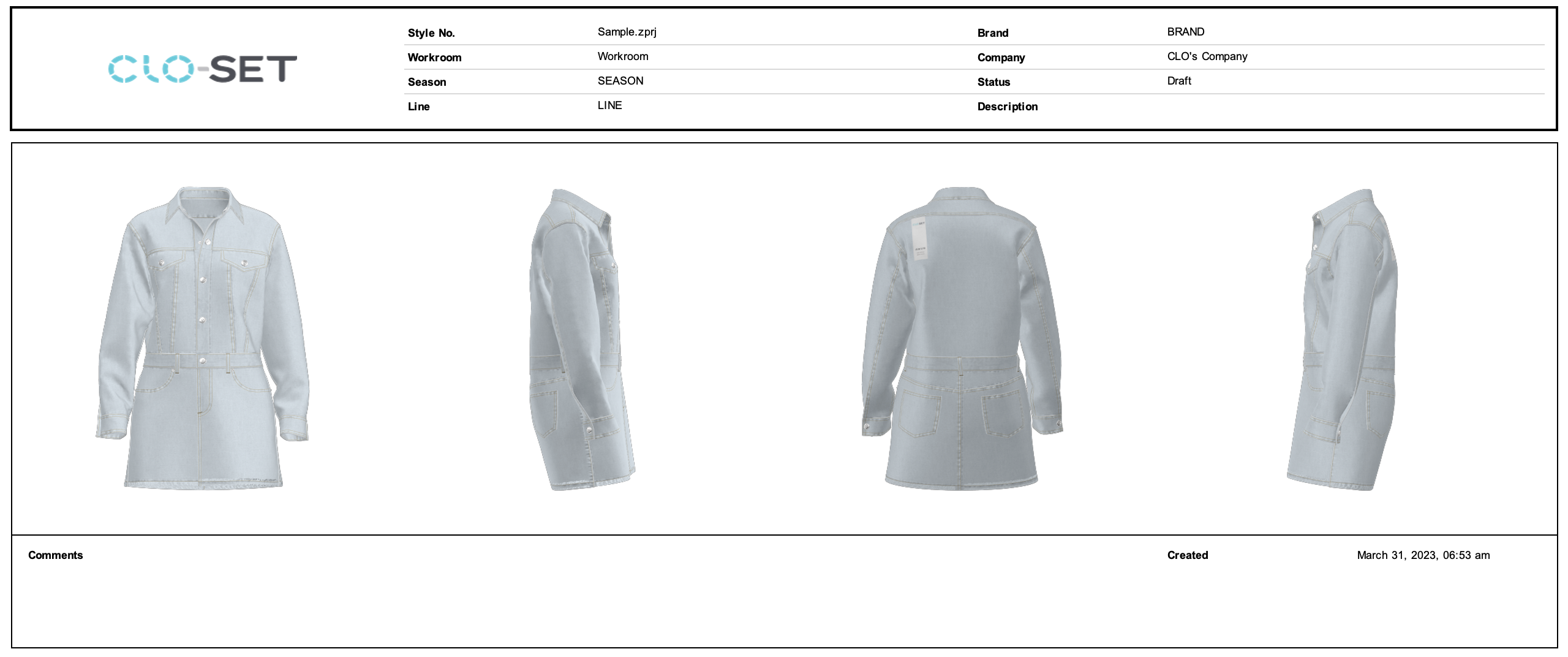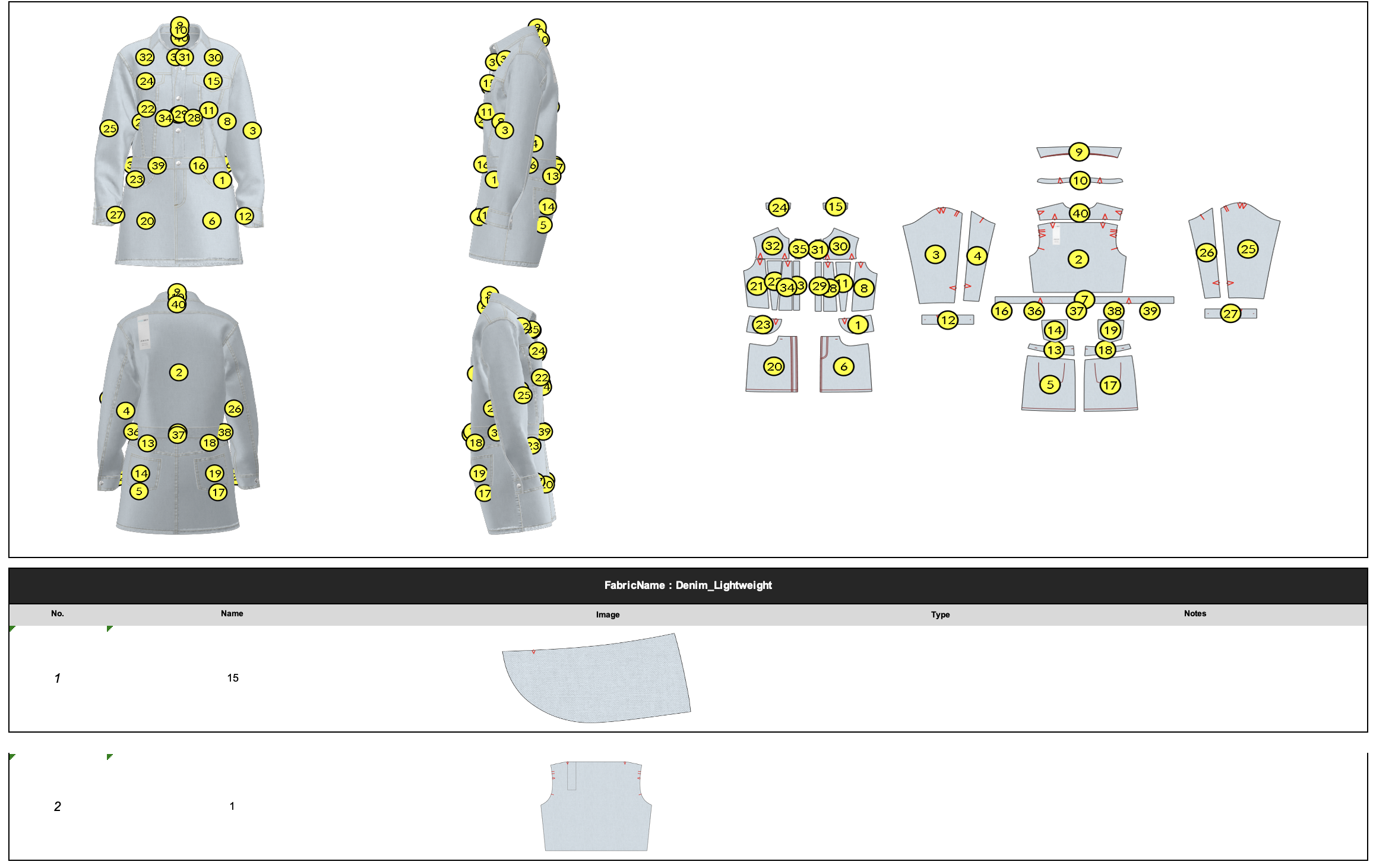 BOM by Colorway

BOM for Fabric and Trims. Provided for each Colorway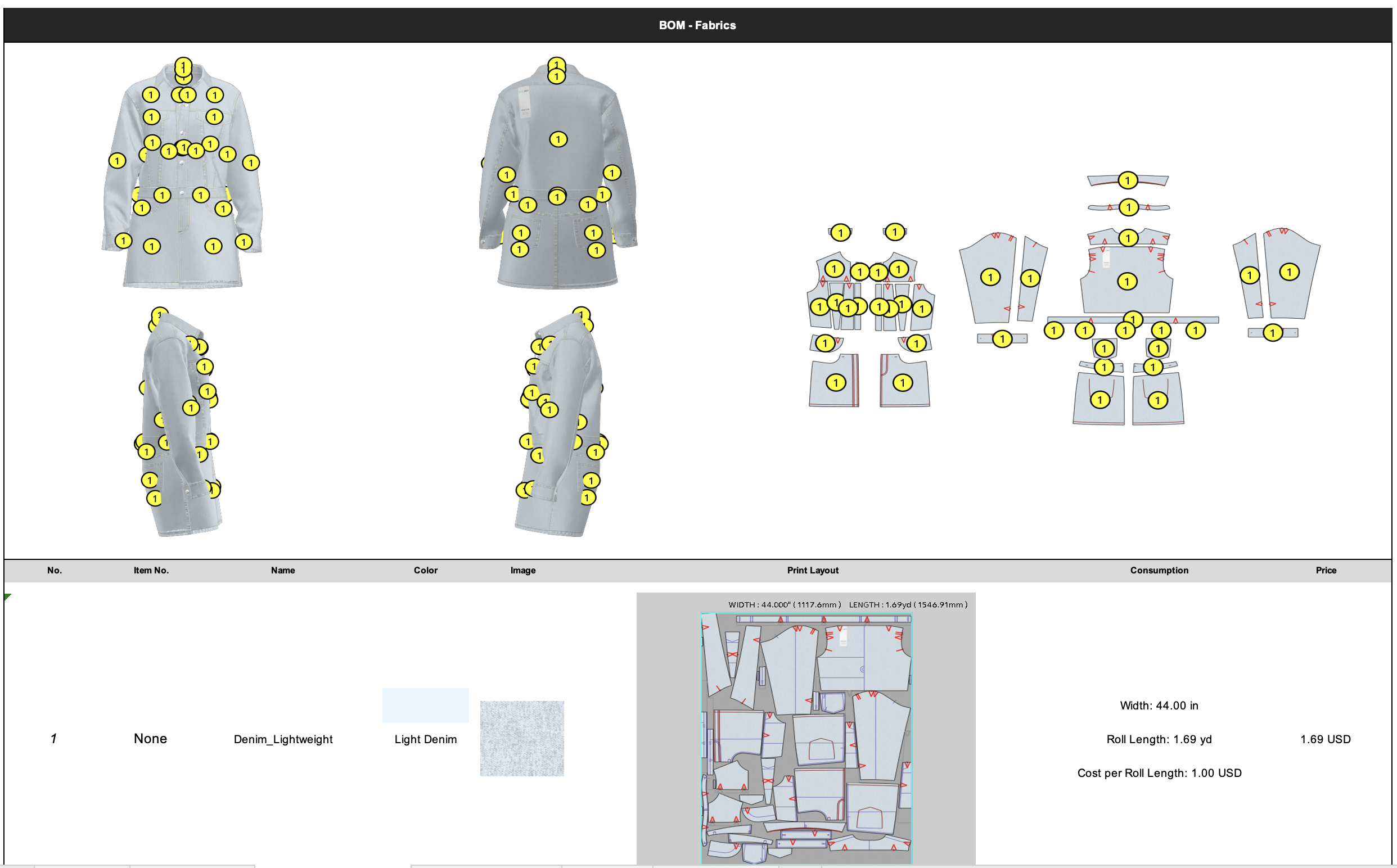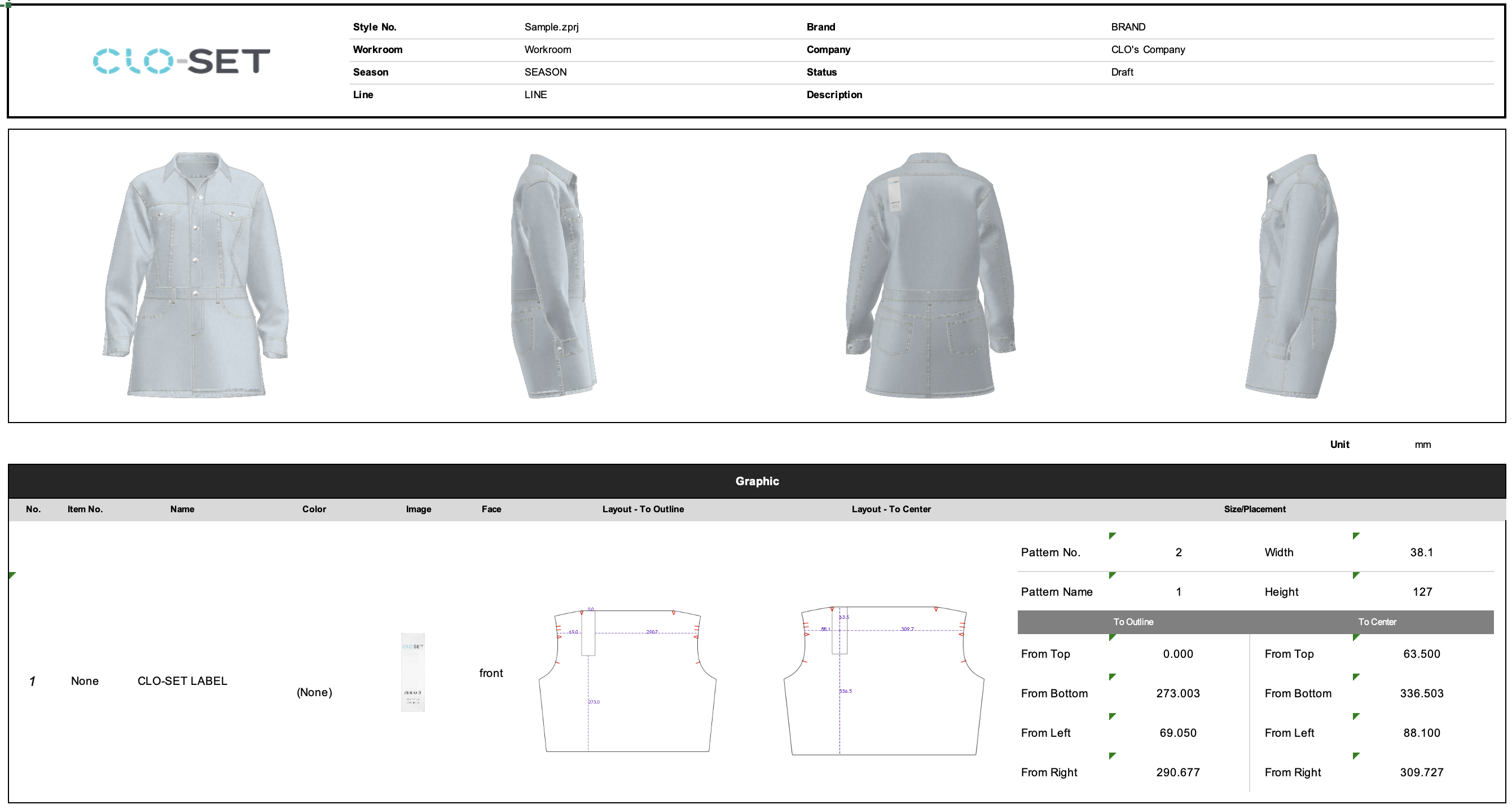 Measurement

POM information from your 3D file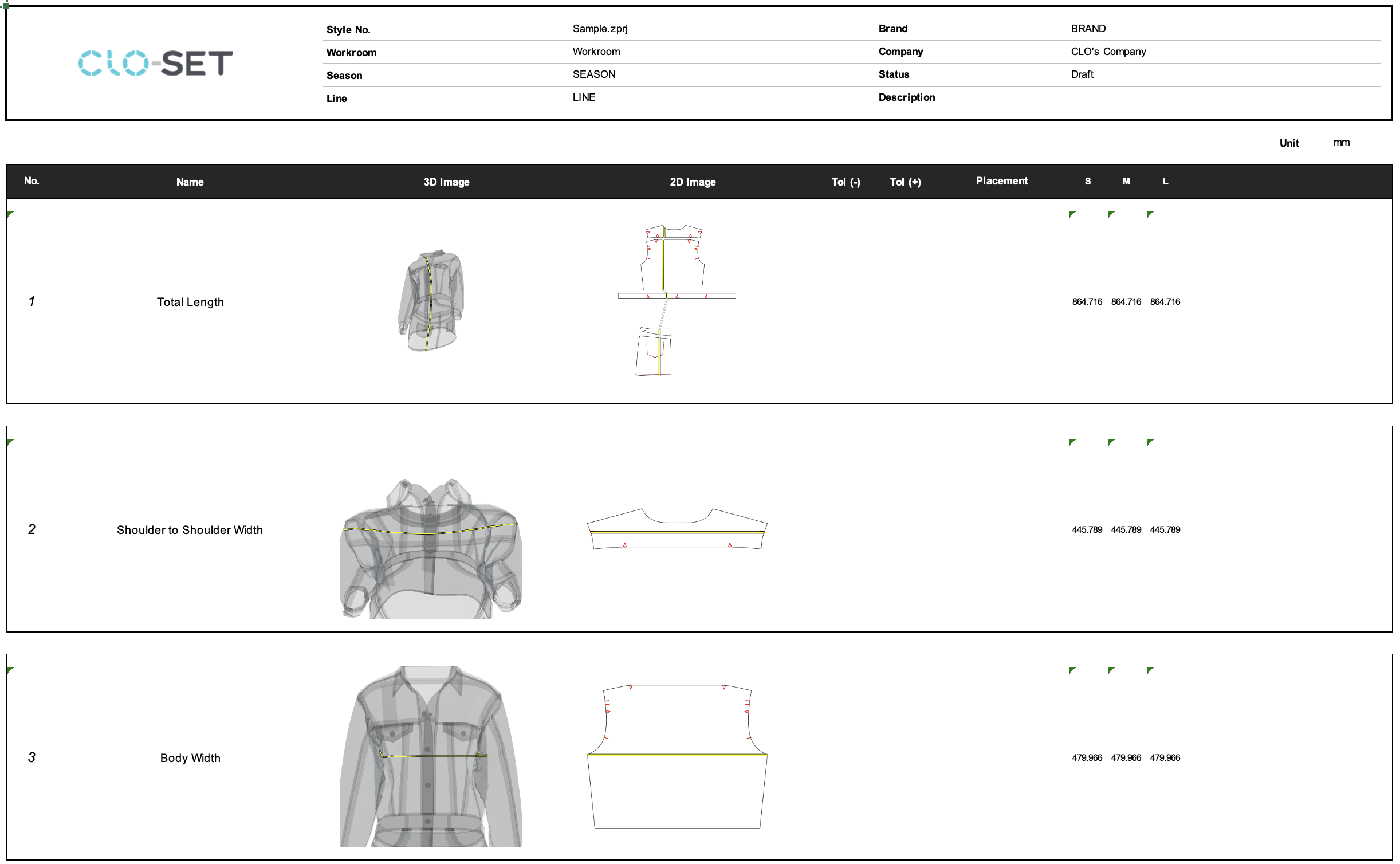 2) Downloading Excel TechPack
On your Content Page, hover over the Version to find the ••• sign, and click on 'Tech Pack' to download the Excel file.