Objective
You can manage My Account through the icon in the green box at the top left side of the website.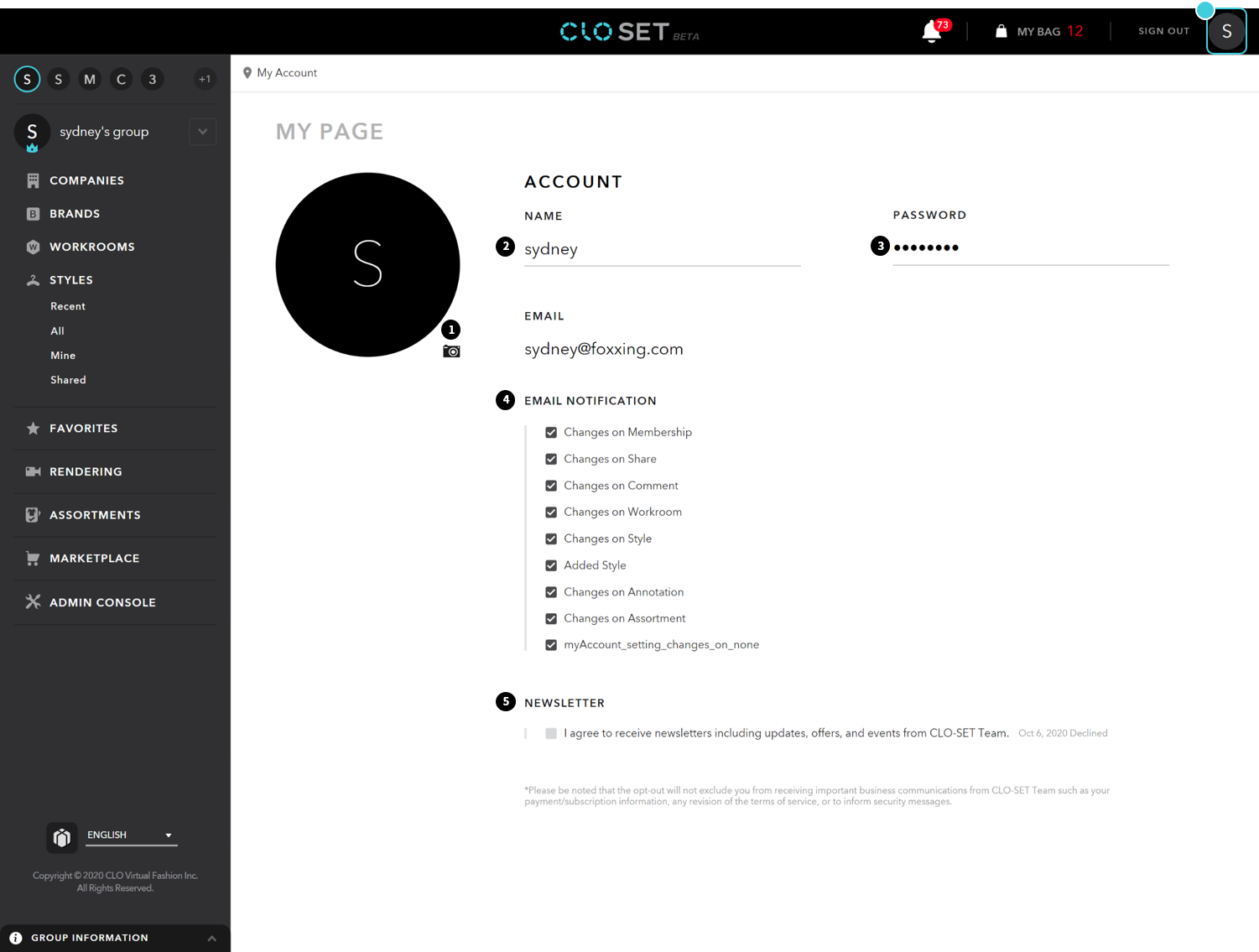 1. Profile Image: Users can upload or change profile image by clicking the small camera button or the image itself
2. Name: Name is automatically set as the username of the email address. Users can change the name manually, but email address cannot be modified.
3. Password: Users can change the password. Users signed up with CLO, MD, Google account can set up unique CLO-SET password to log in with their email address and password.

4. Email notification: Users can turn on/off email notification. Notification is automatically turned on except for 'Added Style' and users can change it by checking/unchecking the boxes.

5. Newsletter: You will be receiving newsletter including updates, offers and events from CLO-SET team. You many withdraw your consent at any time in My Page.