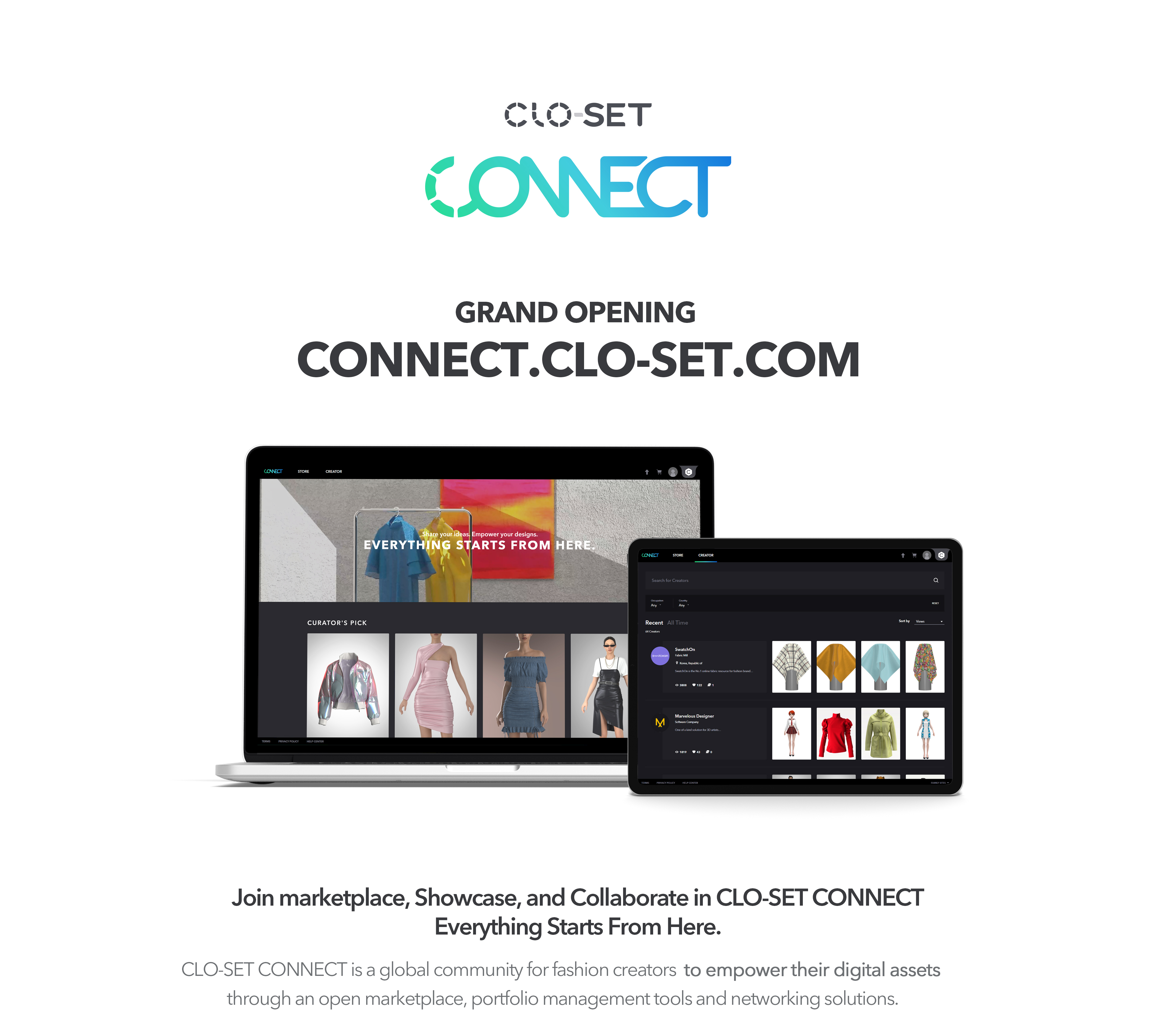 Store

The CONNECT store is an online marketplace where anyone who has a CONNECT account can buy and sell digital clothes. Current available categories include: Garment, Fabric, Trim, and Avatar.
Set up a CONNECT account for free and start selling your products! You can also buy the works of other creators and trim suppliers to complete your design.

Creator Page

With tools like 3D viewer and user profiles, our Creator Page allows you to showcase your designs, build your portfolio, and introduce yourself to a wide network of 3D enthusiasts and professionals. As part of this new sharing ecosystem, we envision new connections that lead to new opportunities for work and collaboration among users.