Objective
CLO-SET will send email notifications on important service announcements.
2. Advanced Plan Subscription Started
3. Email notification Management
Details
1) Before 30 days of free trial ends
Group admin will receive the expiration email as shown below, on the 30th day of trial.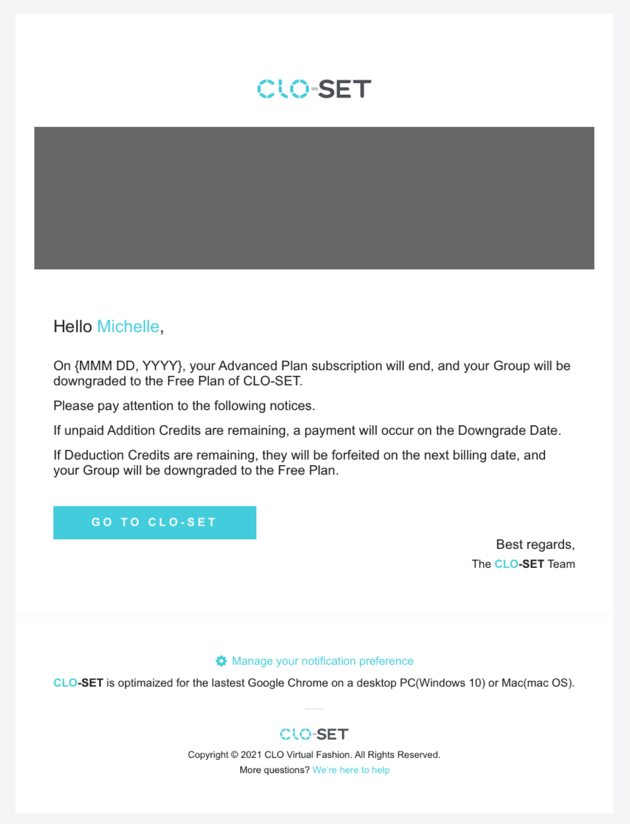 2) After subscribe the Advanced plan
When Advanced plan payment is completed and your subscription starts, Group admin will receive the email below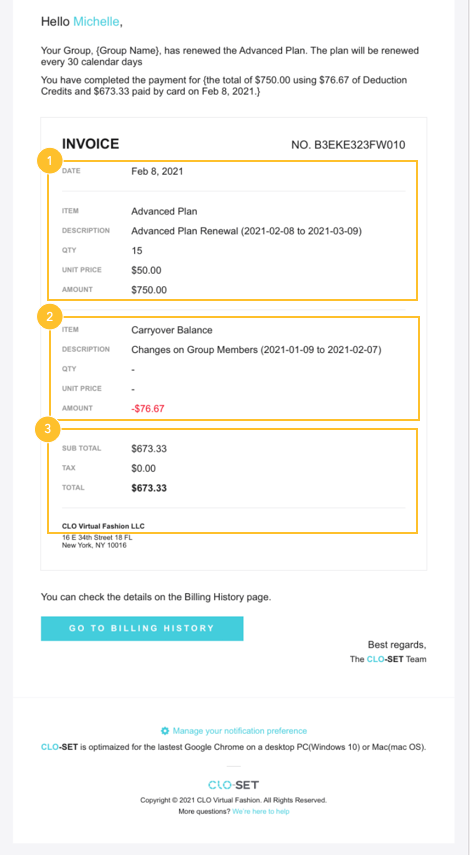 1. Indicates the payment amount based on the paying user in the current group
2. If there is a carryover balance, it will be indicated on the invoice and will be reflected in the payment.
3. Number of Paying users x $50 + (carryover balance; Total users increase/decrease) = Total payment amount by group administrators
3) Email notification management
Users can turn on/off email notification. Notification is automatically turned on except for 'Added Style' and users can change it by checking/unchecking the boxes 'MY PAGE'