Company Library is a cloud repository that helps brands store, source, manage, and share critical digital contents. You can use Company Library to centralize and organize brand logo, virtual fabric/trim, block pattern, avatar/dummy, and more.
You can designate Company Library into Favorites by clicking the icon

, and enter Favorite Company Library, Workroom or content page using the Shortcut menu on the left side of the page.
You can also search for Content Name or ID by using General Search function on each Space page.
※Note: What is Content Type & ID? Click here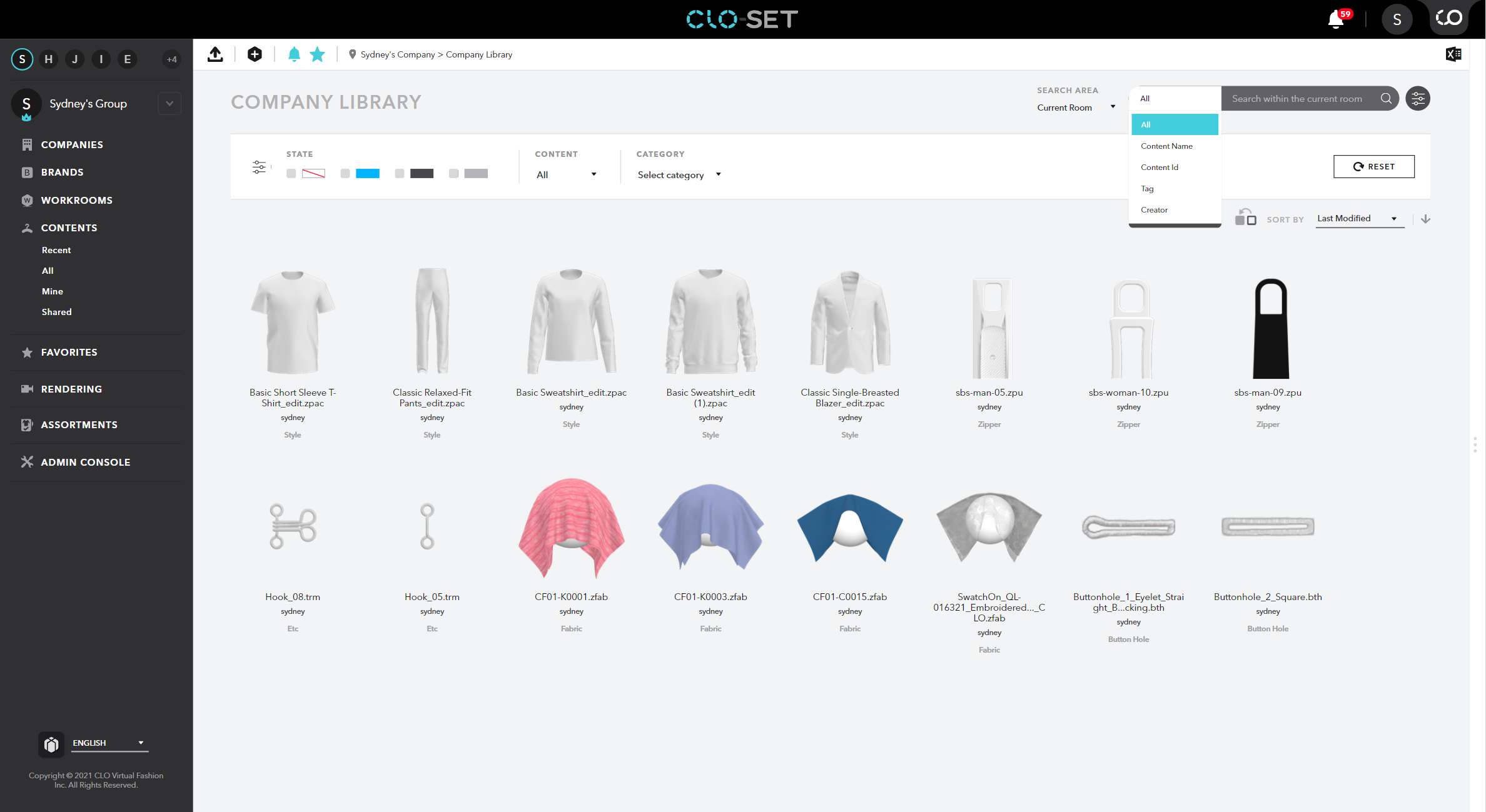 Company Admin can turn on/off Company Library Function.
※Note: Please refer to Company Setting to manage/set Company's space.