Company Library is a cloud repository that helps brands store, source, manage, and share essential digital contents. You can use Company Library to centralize and organize brand logo, virtual fabric/trim, block pattern, avatar/dummy, and more.
Company Library can be accessed by both Company Admin and Collaborator as well as the Brand Admin and Brand Collaborator under that Company.
But it could additionally be shared to other users as Company Library Editor or Viewer.
You may think of Company Library as a separate workspace, so the permission for Company Library is also separate from other workrooms in the Company.
Download

Upload

Delete

Company Admin / Collaborator
Brand Admin / Collaborator

o

o

o

Company Library Editor

o

o

x

Company Library Viewer

x

x

x
You can designate Company Library into Favorites by clicking the icon

, and enter Favorite Company Library, Workroom or content page using the Shortcut menu on the left side of the page.
You can also search for Content Name or ID by using General Search function on each Space page.
※Note: What is Content Type & ID? Click here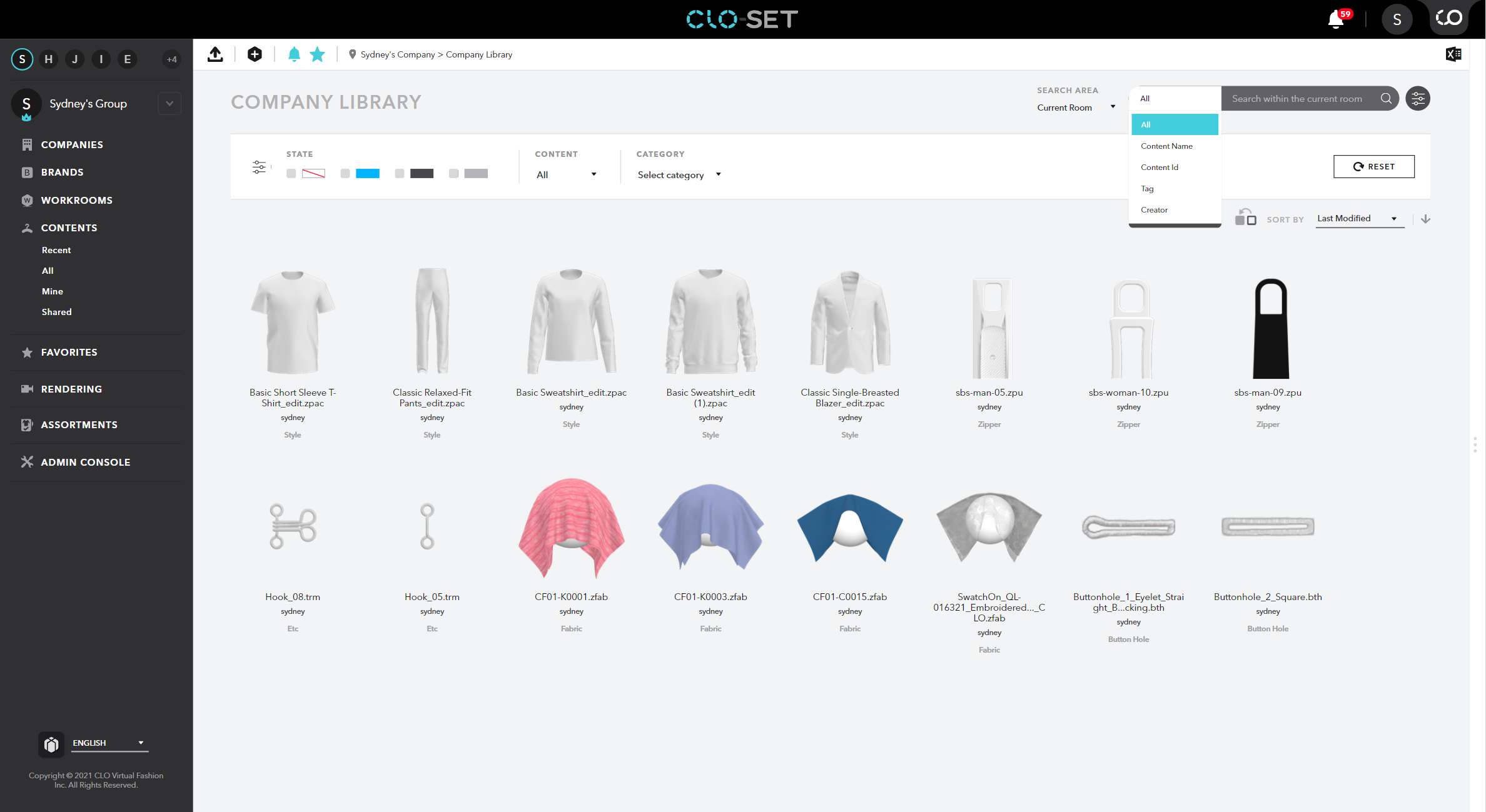 Company Admin can turn on/off Company Library Function.
※Note: Please refer to Company Setting to manage/set Company's space.