Objective
Any 3D/2D/other files uploaded on CLO-SET is designated as a Content.
For each Content, you may identify the Content Type to be used throughout CLO-SET, including Tech Pack and Line Sheet.
You may also search for relevant Content Type & ID by using General Search Function.
Details
1) Content Type
Every Content is classified as a single Content Type in CLO-SET. At the time of upload, you may select the Content Type. Or, for specific file formats, CLO-SET will automatically assign a Content Type.
*Any zprj/zpac files uploaded will automatically be identified as a Style Content Type.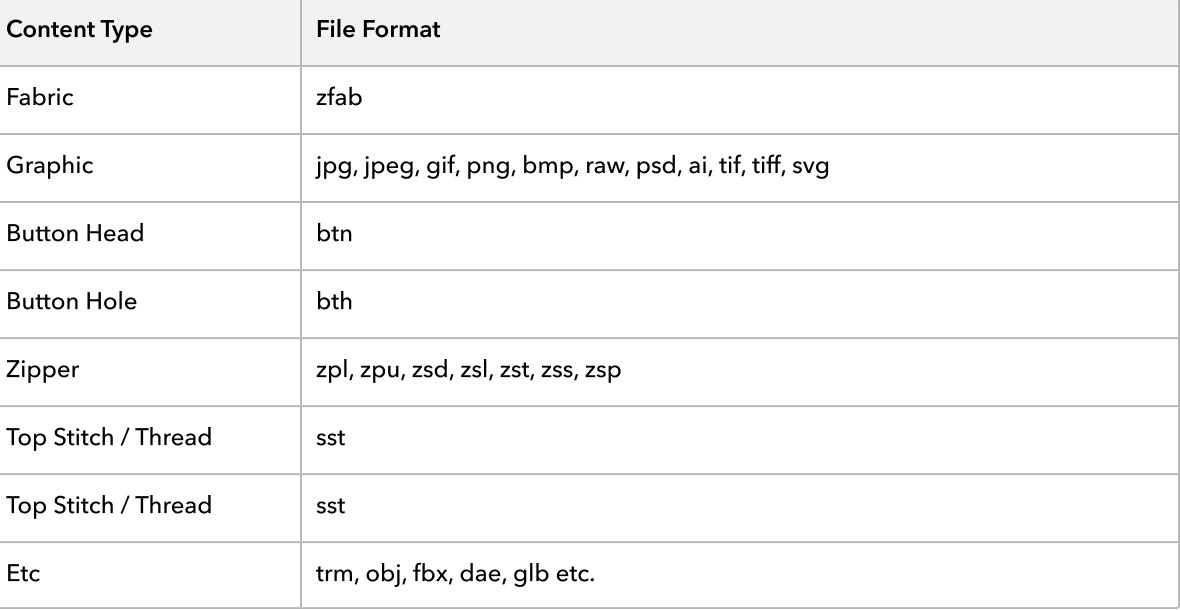 2) Content ID
Content ID is a unique ID auto-assigned by CLO-SET upon file upload.
Content ID is made up of 3 letter Prefix (Content Type) + 6 digit number. Each Group will have Content IDs starting from 000001.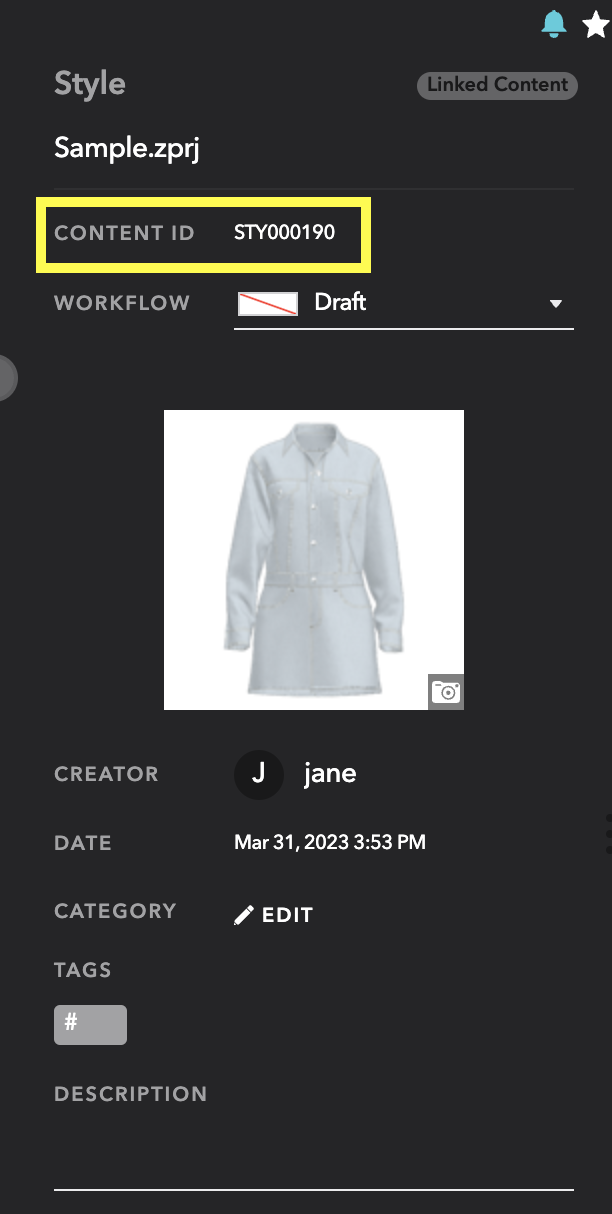 3) List of Content Type & ID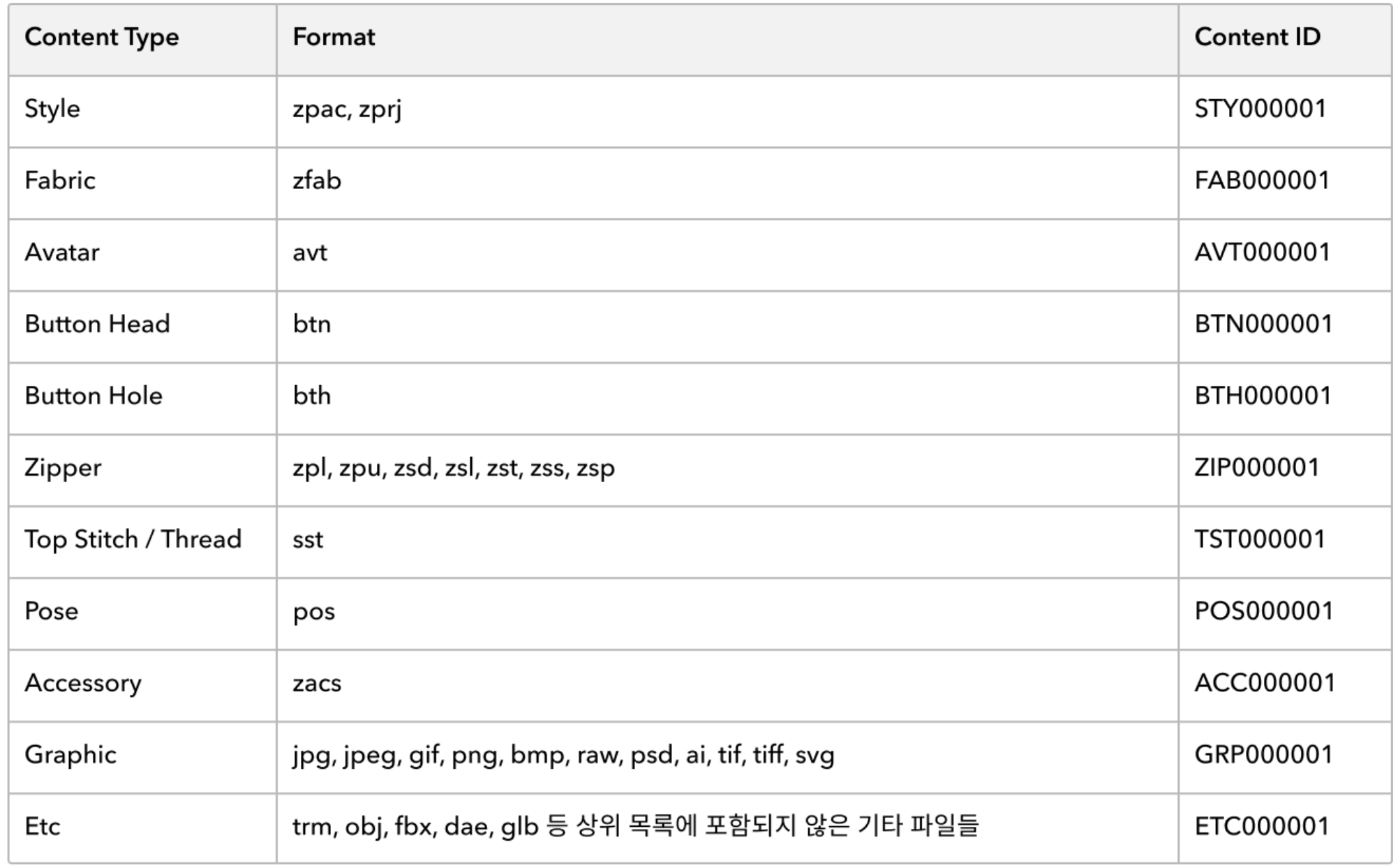 4) Content Type in Web Tech Pack (BOM)
You may add Fabric/Graphic/Trim information on Web Tech Pack - BOM tab. Please note that the file format needs to match the Content Type to be added on BOM.