Permission: Admin Collaborator Editor
Objective
| | |
| --- | --- |
| | CLO-SET Web Tech Pack integrates your everyday tech pack with 3D Contents. Let us bring all the data from your 3D file into an auto-generated Tech Pack. Enjoy a tech pack that is always up-to-date. |
Details
1) What is 'Web Tech Pack (WTP)'?
Web Tech Pack is an auto-generated Tech Pack based on your 3D file. Manage production details such as BOM / POM / Cost information, always up-to-date for the whole team.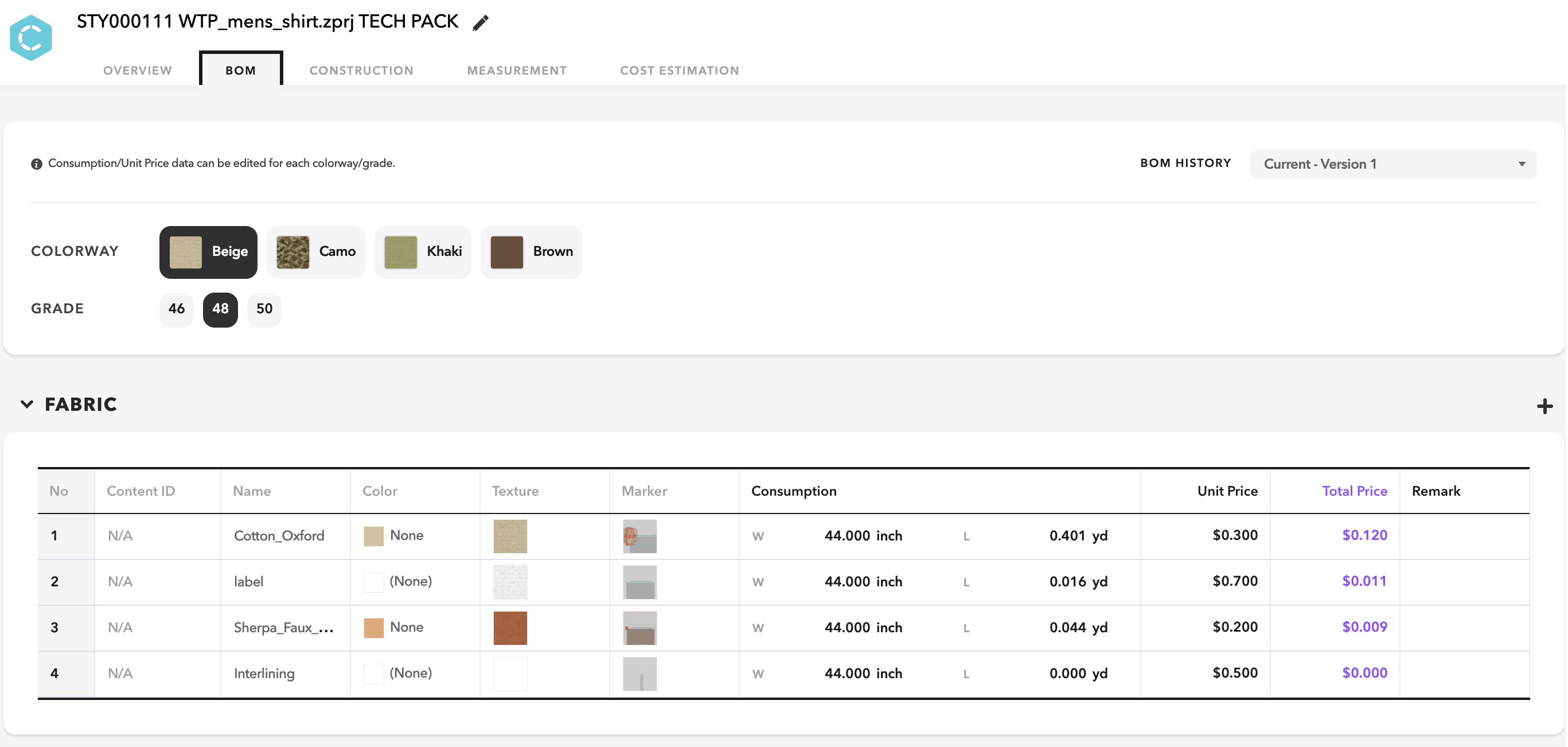 2) Requirements & Access
Content Type: for a WTP to be created, the Content Type must be 'Style'

Learn more on Content Type & ID here.

Access the Tech Pack page by clicking the button from Content page
You must be Admin / Collaborator / Editor to view the Web Tech Pack
*zpac/zprj files are auto-identified as Style Type upon upload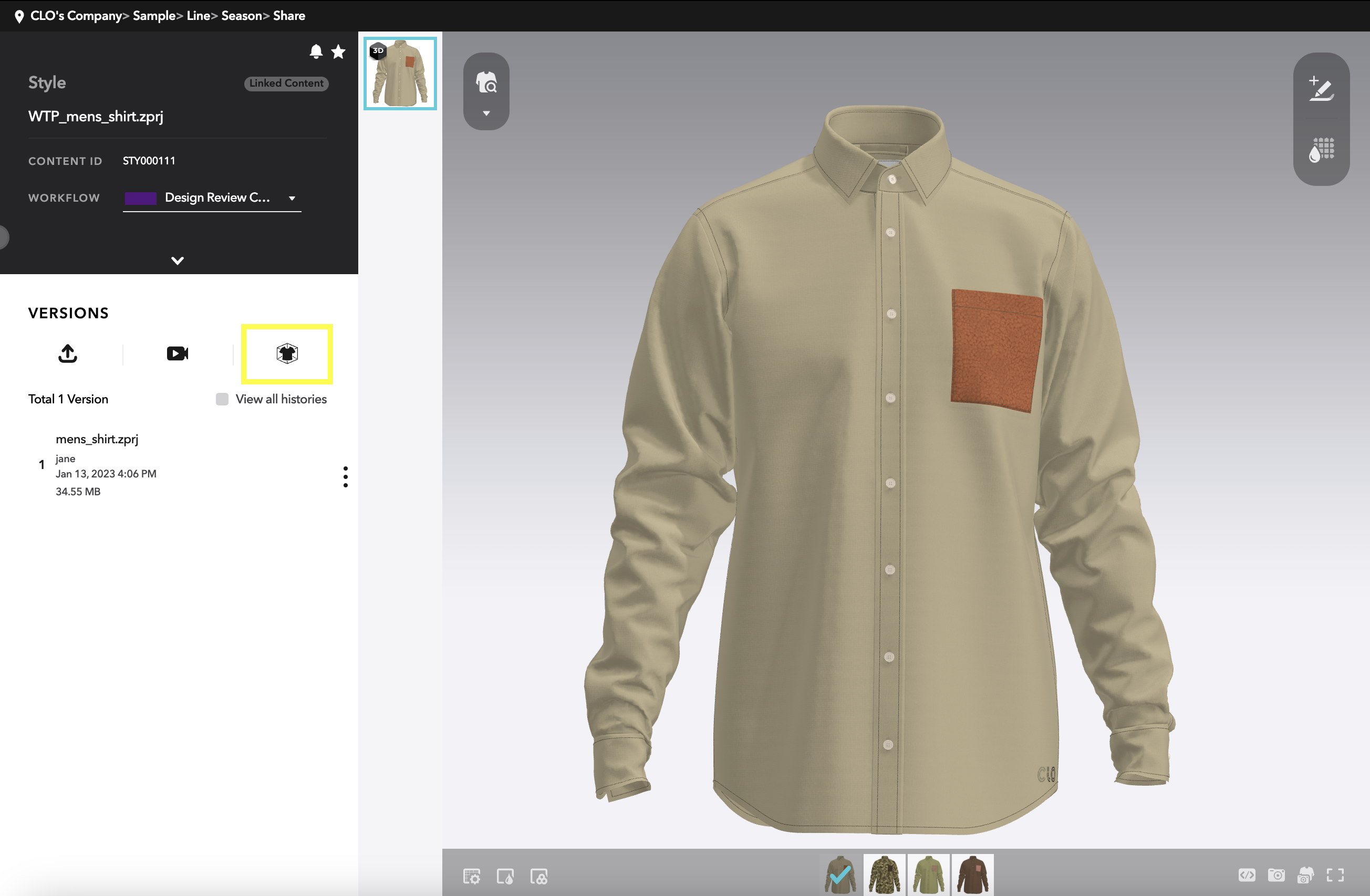 3) WTP Tabs & Data
| | |
| --- | --- |
| Overview | View the summary of the Content and manage Schedule. |
| BOM | Auto-generated BOM per colorway and grade. |
| Construction | Mark detailed annotation per Fabric, Pattern, Graphic, etc. |
| Measurement | POM information including 2D & target measurement for production. |
| Cost Estimation | Cost Estimation including Fabric, Trim, Labor, Transportation, etc. |
WTP data synchronization with Content Page
Changes on below from WTP will be reflected on Content page (vice versa).

Content Name
Company / Brand / Season / Line / Workroom
Workflow
Creator/Created Date
Thumbnail
Tags
Description
4) WTP Version Update



• When you upload a new version of the Style file(.Zpac, .Zprj), you have an option to update the WTP • New WTP information will be reflected on BOM / Construction / Measurement / Cost Estimation tab
• Once you click 'UPDATE', the Style information in Web Tech Pack will be updated
• If you accidentally press the 'CANCEL' button, you must re-upload the same file.