Updated: June 23rd, 2022
Hello CLO-SET Users,
We would like to announce New and Updated Features in our Assortment Room. First, you can now view Turntable Thumbnails not only in the Workroom, but also in the Assortment Room. Second, you can view contents, not only by each content, but also by each colorway. Lastly, we have design and changes in the Assortment Room.
You can find details of each feature below!

These updates will be in effect from next Tuesday, 28th June 2022.

New Features
Turntable Thumbnail
Turntable Thumbnail is available in Assortment Now!

How does it work?
Mouse over the Thumbnail.

You can control the thumbnail by clicking the controller button located in the middle of the thumbnail.

As soon as the controller button is clicked, the slider will appear so you can control the angle of the image.

You can synchronize all the images by clicking the SYNCHRONIZED button on top.

*Note: Please re-upload the version to experience the turntable thumbnail.
View by Content/Colorway
Content can be filtered to view by colorways if there are multiple of them.
How does it work?
Select "VIEW BY Colorway" from the drop-down menu located at the top right hand corner.


Updated Features
Colorway Selection Design Change
When a certain colorway is selected, a tick mark is displayed.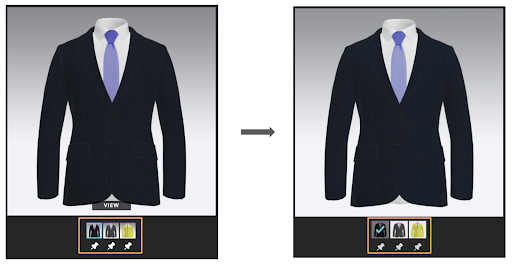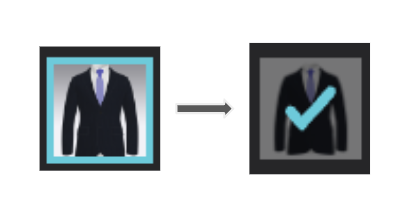 The bold box has been replaced with a blue tick, which indicates the currently selected colorway.
Activate 3D Viewer
The icon to activate the 3D viewer has been changed and placed in the right-top corner. All functionality and synchronization will remain the same.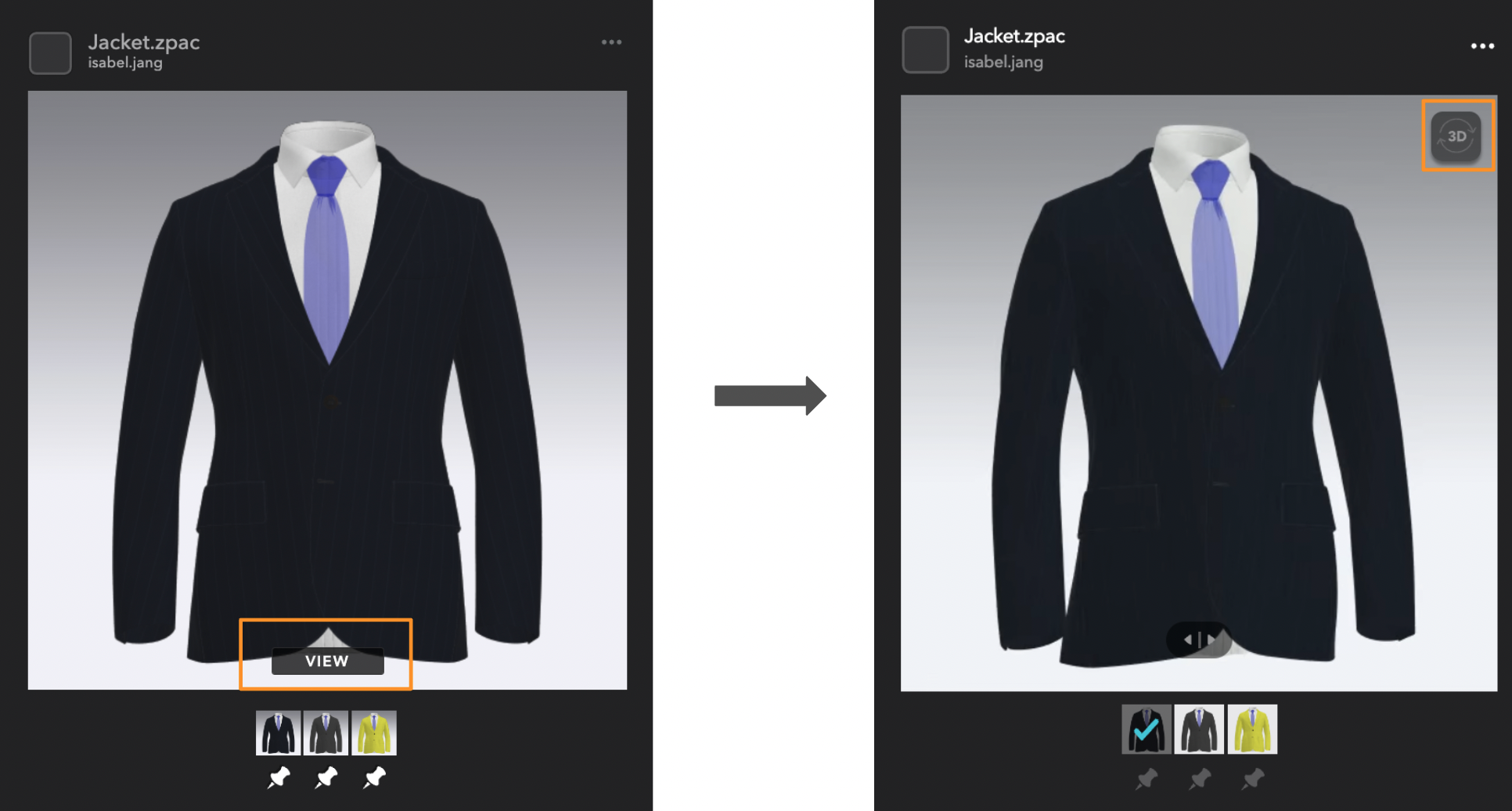 *Note: You must hover your mouse over the screen to see the 3D activation icon.