Updated: July 8th 2022
Hello CLO-SET Users,
We would like to announce a new option for CLO-SET Viewers!
Viewers will now be able to be invited with the Viewer Upload Option starting from July 12th.
Why the Change?
We understand some of our brand users had a huddle in using our service due to pricing forced on external users. External users invited by brands, such as vendors and suppliers, did not always need all the features offered in Advanced Plan.
Now, we have expanded the accessibility of Upload Feature to Viewers.

What is the 'Viewer Upload Option'?
Viewers can upload 3D assets within the Workroom or Content page.

Viewers can upload an attachment within the Content page.
How to Invite and Enable Upload Option for Viewers?
Key-in the Email address from the right panel

Grant the 'Can View' access

Check the 'Enable upload' option

Click on 'Share' button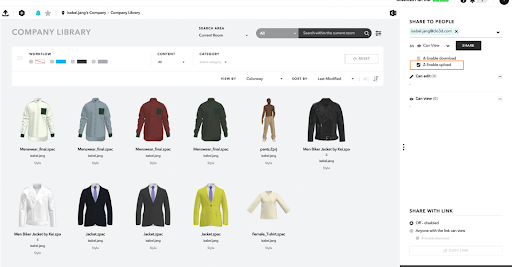 How to Enable Upload Option for Existing Viewers who Did Not Have Upload Permission?
Click on …

Click on "Change'

Click on checkbox to enable upload

Click on Confirm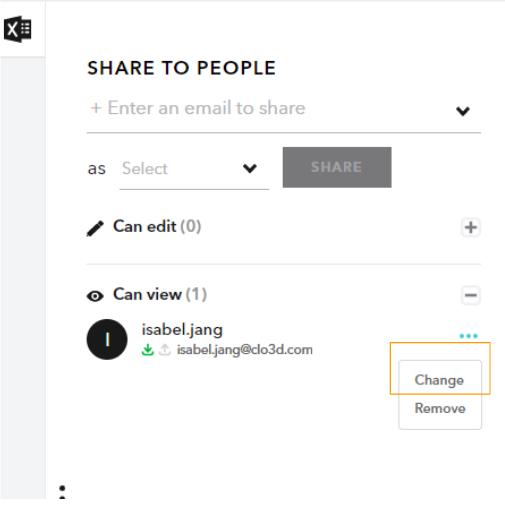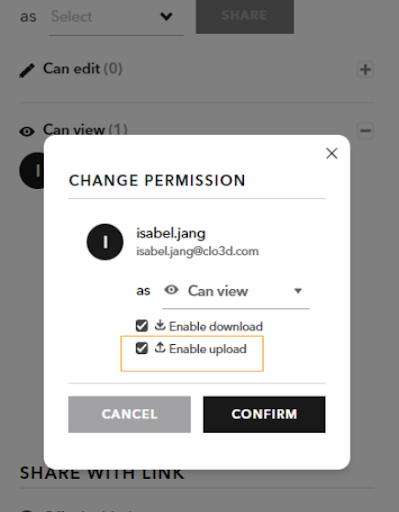 Note
Upload Enabled Viewer can upload new content versions.

Upload Enabled Viewer can delete content, version, attachment thatthey had uploaded.

Upload Enabled Viewer has no access for sharing contents, embed viewer, Tech Pack, Rendering, as before.