Updated: July, 27th 2022
Hello CLO-SET Users,
We are so excited to announce our new feature, Pantone Color Palette in CLO-SET Color Configurator!
You can now pick colors from three Pantone color libraries - PANTONE® f+h nylon brights TN, PANTONE® FHI Cotton TCX, PANTONE® FHI Polyester TSX.
Pantone Color Palette is live from July 26th. And, o

ur next roadmap of Color Configurator is to add more Pantone Color Libraries as well as Coloro Color Libraries.
Benefits
You can now pick Pantone Color as a new Colorway of your garment directly from CLO-SET configurator.

You will now be provided with options of similar Pantone colors.

Pantone color picked from CLO3D will also be aligned on CLO-SET on excel tech pack and Web Tech Pack BOM.
Changes
Our Configurator which had been a single tab, is now separated into two tabs - Color and Property.


Additionally, Color is subdivided into two different modes, Color Picker and Pantone, as the diagram below.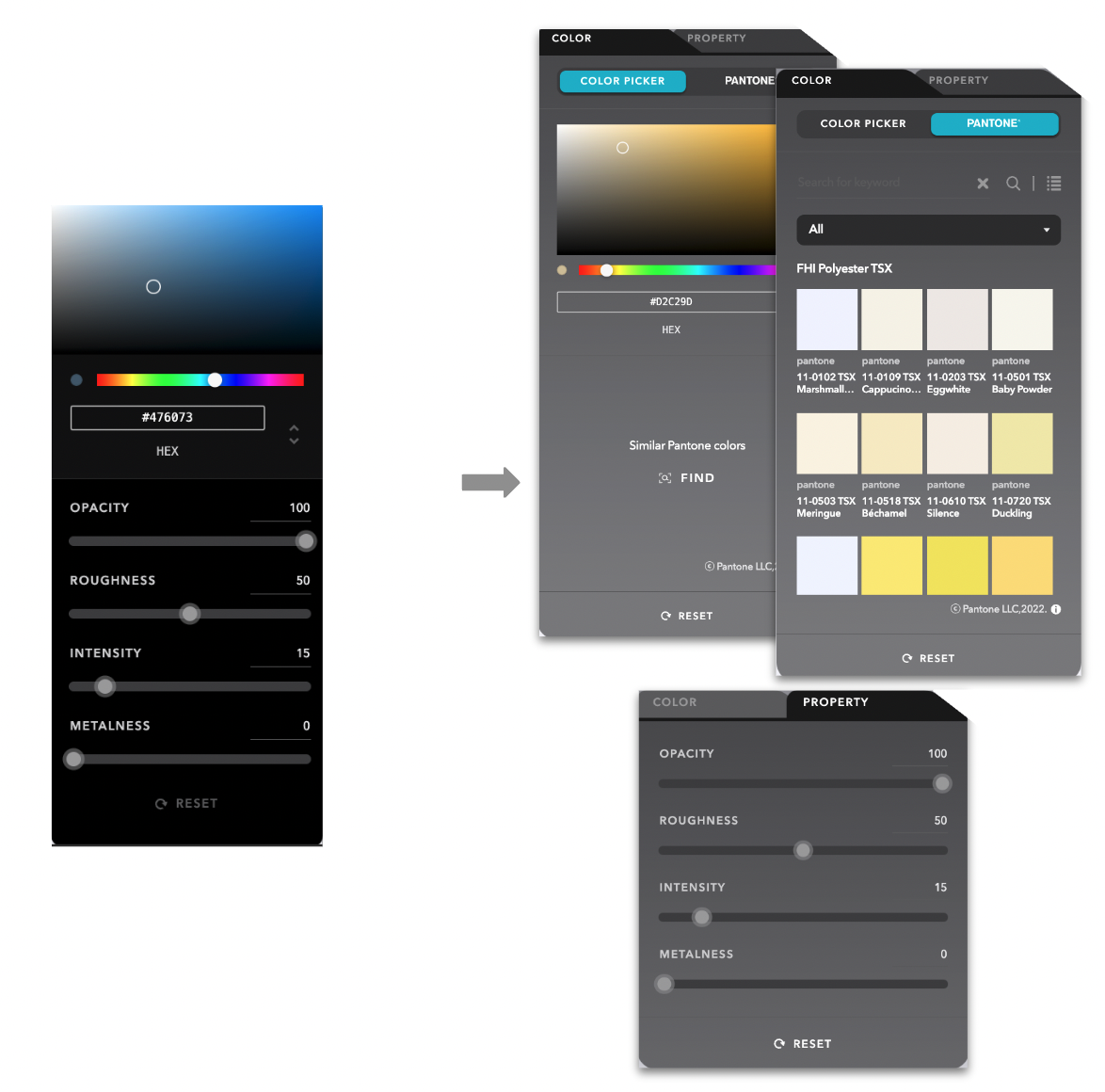 How to Use
Find Similar Pantone Colors
From the COLOR PICKER Tab, first pick a color.

Then, 'FIND' similar Pantone colors.



You will be provided with similar Pantone colors.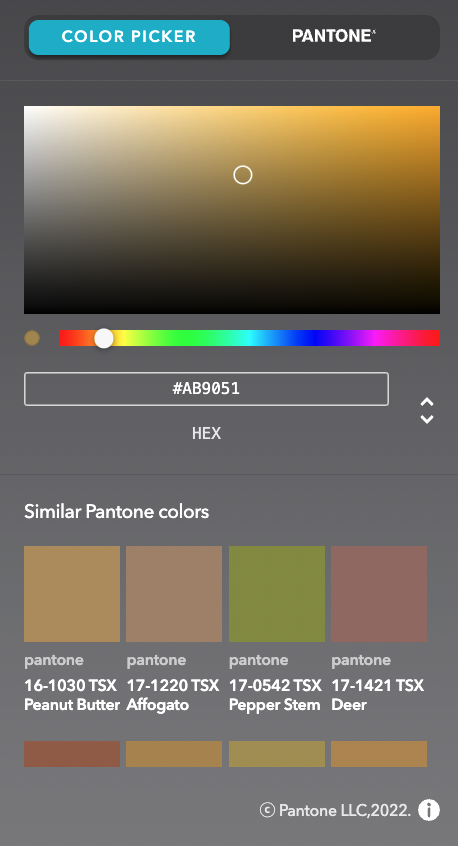 Apply Pantone Colors
From the Pantone® Tab, select All or a one Color Library to browse colors.



Pick the Pantone Color you want.




The selected Pantone Color will be shown in the bottom panel.




From the chosen Pantone Color, you can also edit color properties, on the Property tab.