feature release: 2022-10-18
Hello CLO-SET Users,
We are so excited to announce that 'CLO-SET Group Operator' is now available.
We know that until now, only one Group Admin could access the Group Admin Console.
Now, other users who are given the 'Group Operator' label can also access the Group Admin Console to handle the billing, check permission history, and access the developer page.
Benefits
Additional Accessibility to Group Admin Console
More about Group Operator
It is important to note that 'Group Operator' is not a new user type.
The Group Admin role stays as is.
Group Operator is additionally introduced as a new User Label for those who are given access to Admin Console.
What we mean by User Label is that Group Operator is an additional label that is tagged to users who are Admins, Collaborators, or Editors of a CLO-SET Group as shown in the below diagram.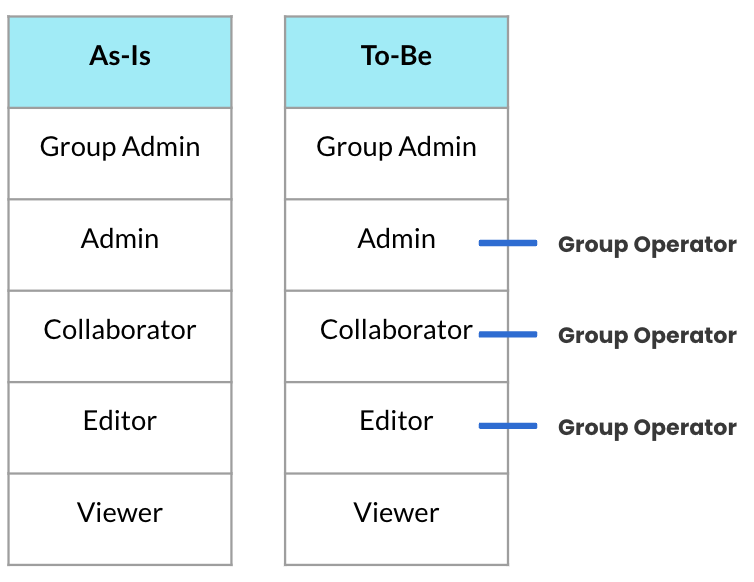 So now, Group Admins can assign Group Operators by granting the label to users within their Group (above Viewers) as well as inviting as many new users as Group Operators.
If the Group Operator does not have any other access within the Group, then this Group Operator will be able to view the Admin Console only.
This table shows the comparison between the permission given to Group Admin and Group Operator.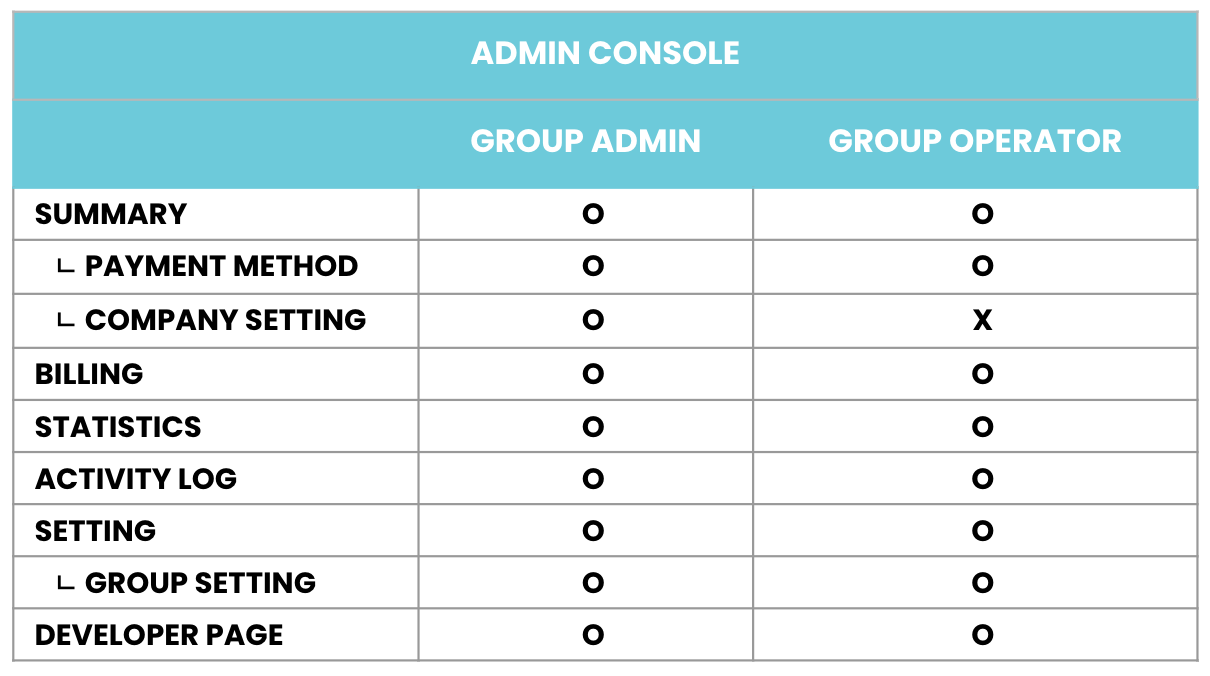 You may see that it is the same except for the Company Setting. If the Group Operator is Company Admin already, then of course, the Group Operator has the permission to view and edit the Company Setting.
How to Add a Group Operator
Admin Console > Group Setting

Enter in the user's email to Add as the Group Operator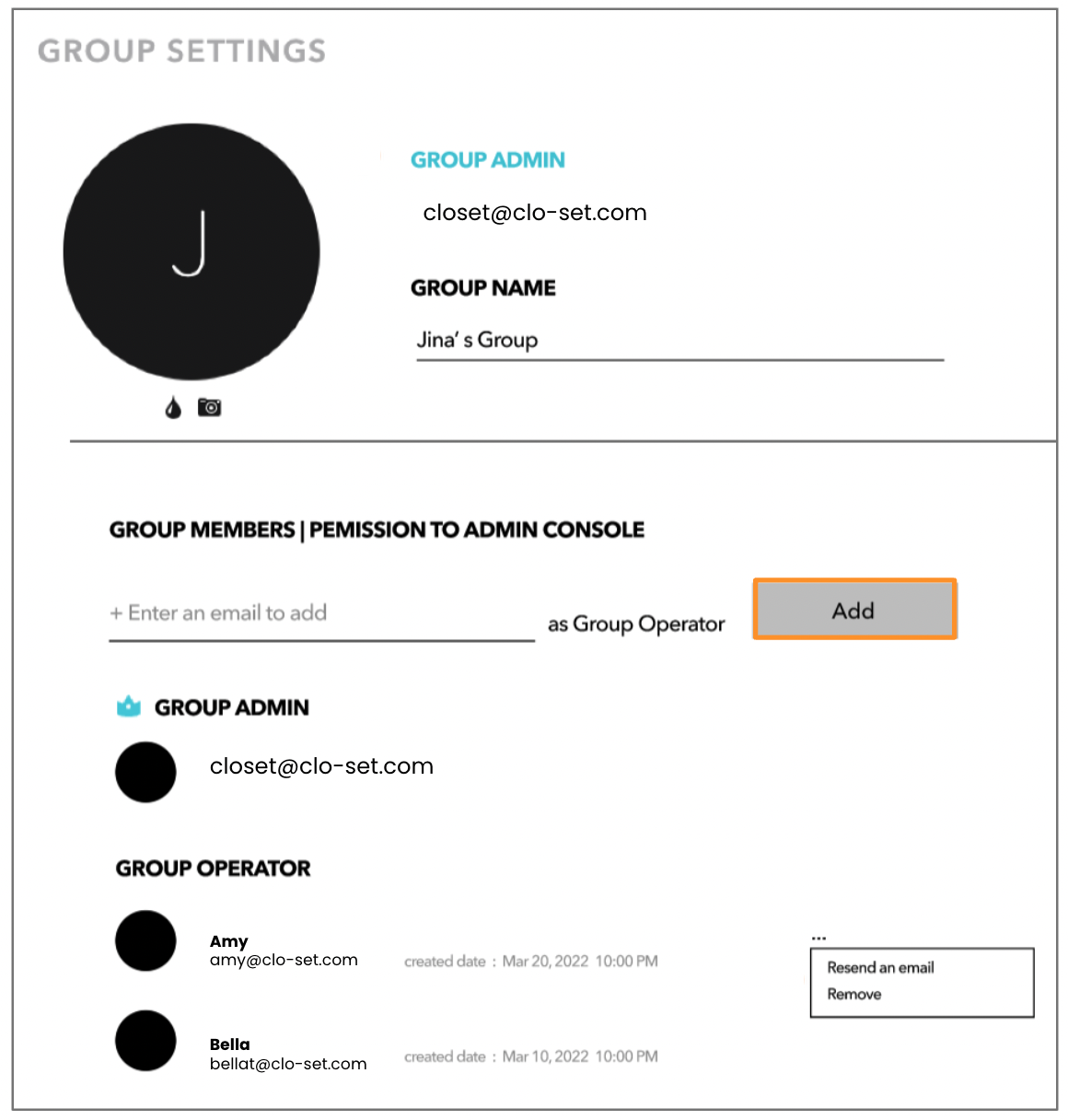 How to Use Group Admin Console
Help Center Article on How to Manage your Group in Admin Console
​​https://support.clo-set.com/hc/en-us/articles/360004307236-How-to-manage-your-Group-in-Admin-Console