feature release: 2023-01-25
Hello CLO-SET Users,
We are excited to share an updated action when setting CLO-SET Categories. With this update, you will be able to set, categorize, and filter your 3D contents more easily.
Benefits
What is Category?
Category is used to identify and group garments in CLO-SET. Category names are customizable on the Company Settings page. Once you've setup the category for your company, you can assign categories to your garments 1) when you upload a file, or 2) on the style page. Once the category is saved, you can search and filter your garments using the category. (More info on CLO-SET Category HERE)
Enhancements
1) Auto-Selection of Higher Depth Categories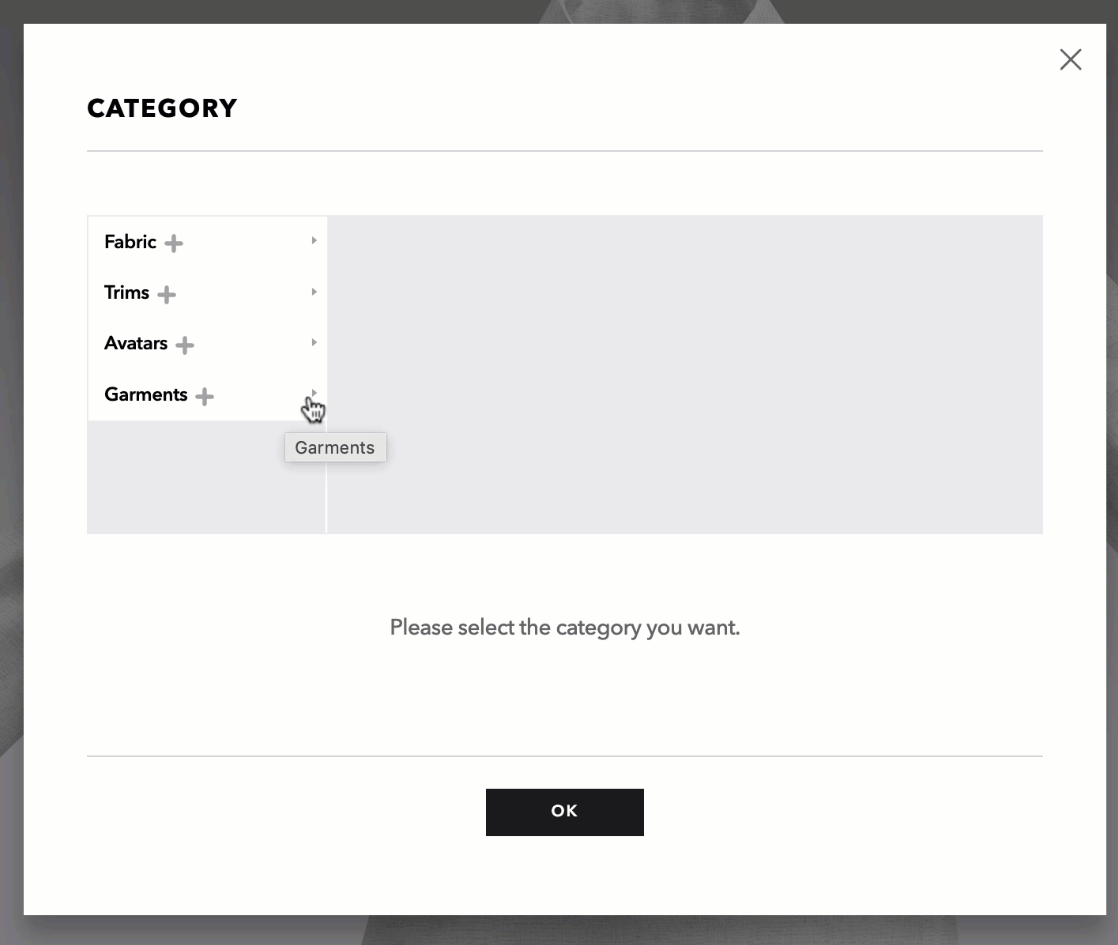 [NEW] With this update, CLO-SET will now auto-select higher depth categories upon your selection.
EX) User selects 'Dresses' > Automatically identified as 'Garments' and 'Womens'
Previously, manual selection was needed to include higher depth categories.
EX) Select 'Dresses' > NOT identified as 'Garments' and 'Womens'. Manual selection required to include higher depths.
2) Easier Category Search
Step 1: Click on Magnifier icon to expand search tab

Step 2: Click on ▼ > Select Category you want to view > Click 'Apply'
Auto-selection makes it easier for you to search and filter your garments using categories. By selecting higher depth category, your search results will include all sub-categories.
EX) Filter 'Womens' > include Tops, Bottoms, Outerwear, and Dresses
*Please be noted that the use of Filter and Search remains the same.
This update on auto-selection of higher categories is applied only when user is taking the action of setting the categories.
Click HERE to find out how to customize categories for your company, and how to categorize your garment.