Hello CLO-SET Users,
We are so excited to announce our new feature, Background Crop in Rendering!

There is an additional option to Crop background image of your renders.
Crop Option in Rendering Setting
crops to the nearest 5 pixels of the 3D content, regardless of what is shown in the 3D Viewer

works both in transparent and colored background

Style Page > Render > Rendering Settings > Background > Crop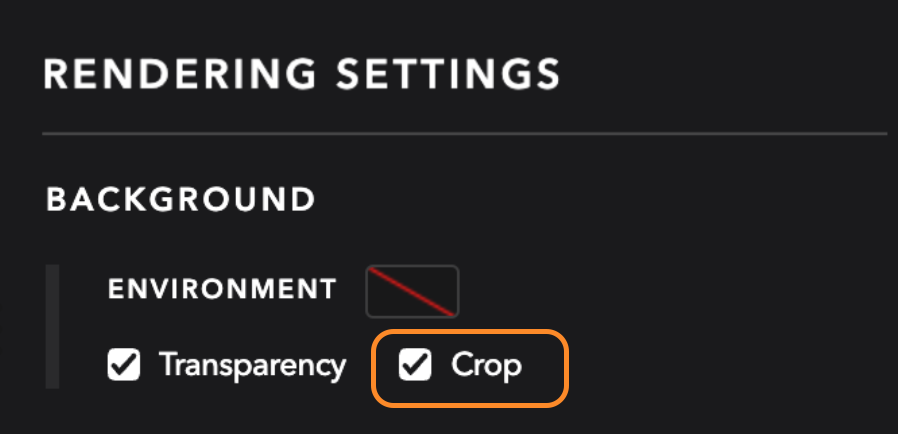 In order to properly use the 'Crop' option, the 3D content needs to be placed within the darkened frame shown inside the 3D Viewer.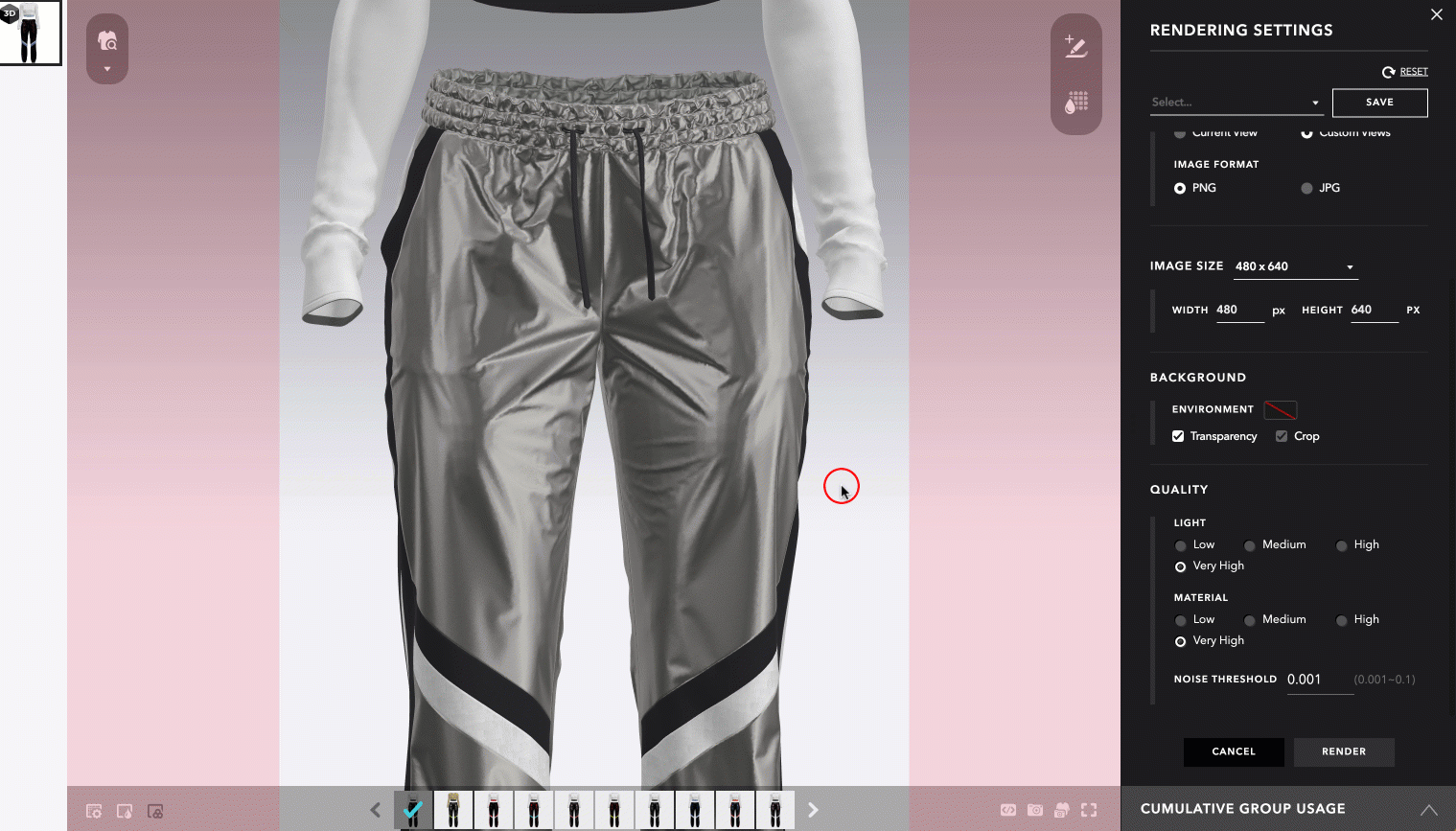 These are the renders 🙌




Although the darkened frame does not reflect the cropped frame when the Crop option in clicked, the 3D content is first cropped by the darkened frame. Thus, if the 3D Content sits outside of the darkened frame, the render will be cropped. For example, if the render is triggered as shown below on the left, the result will be as the following on the right.
| | | |
| --- | --- | --- |
| | ► | |
More Examples
Rendered with 'Crop' option enabled with

Transparent background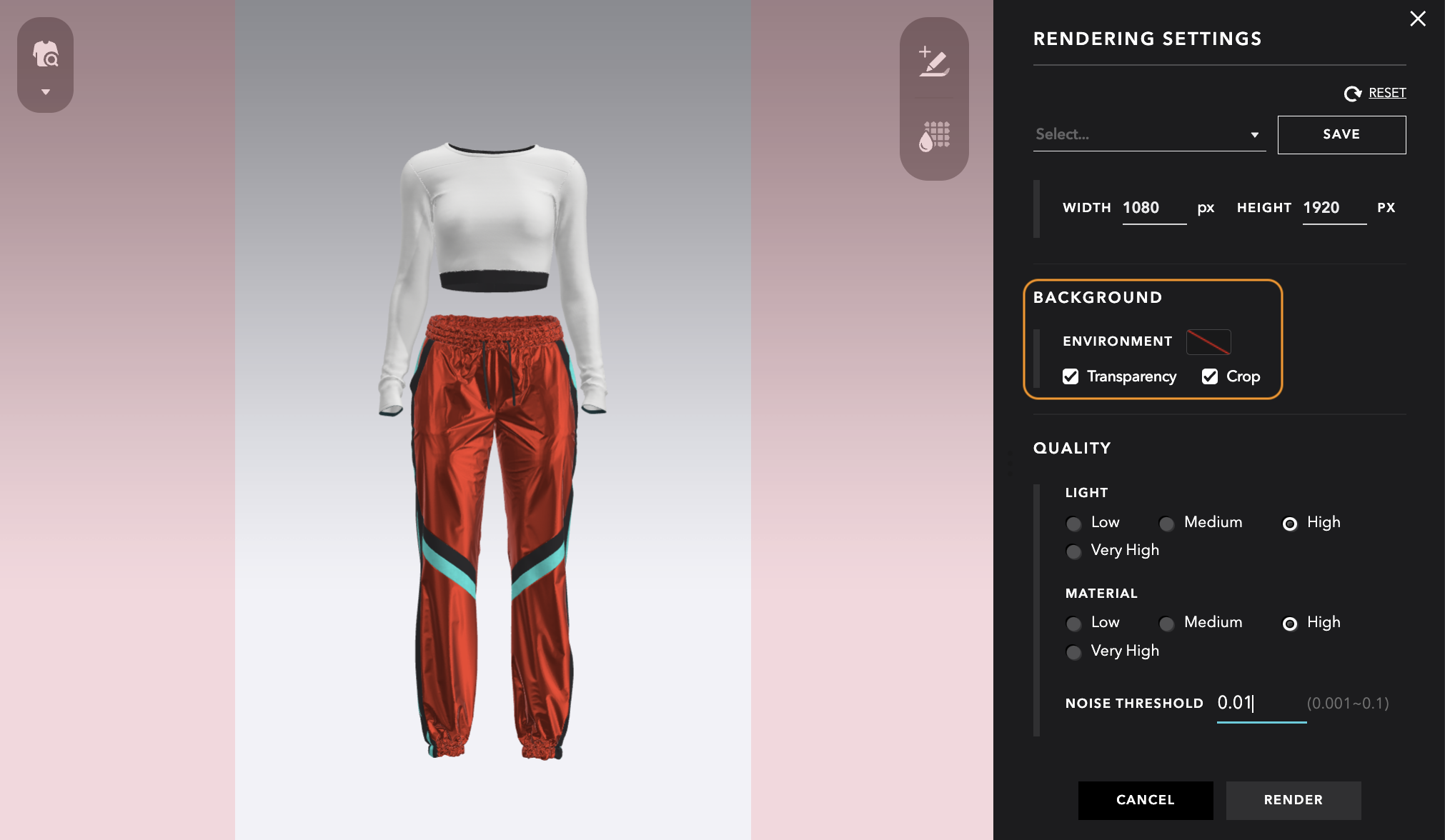 .

Rendered with 'Crop' option enabled with

colored background