Hello CLO-SET Users,

We would like to announce a New and Updated Feature, CLO-SET Permission management. You can now search a user by keyword, space and content to delete & change the permission from Admin Console > Settings > Permission Management.

Note
ONLY

Group Admin

and

Group Operator

can access the Admin Console page.
Inviting and sharing are unavailable. you can ONLY delete and change permissions.
You can also select /multi-select to download the list of users in excel.
1) Location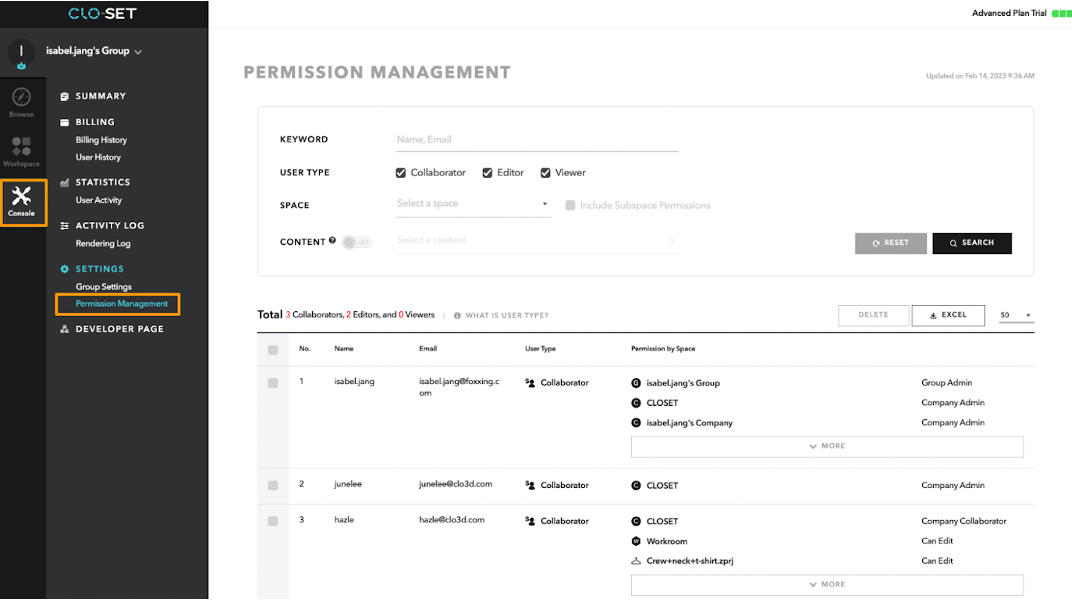 Location: Admin Console > Settings > Permission Management
*Accessible for Group Admin and Operator ONLY
2) Search
1. Search by keyword (Name & Email)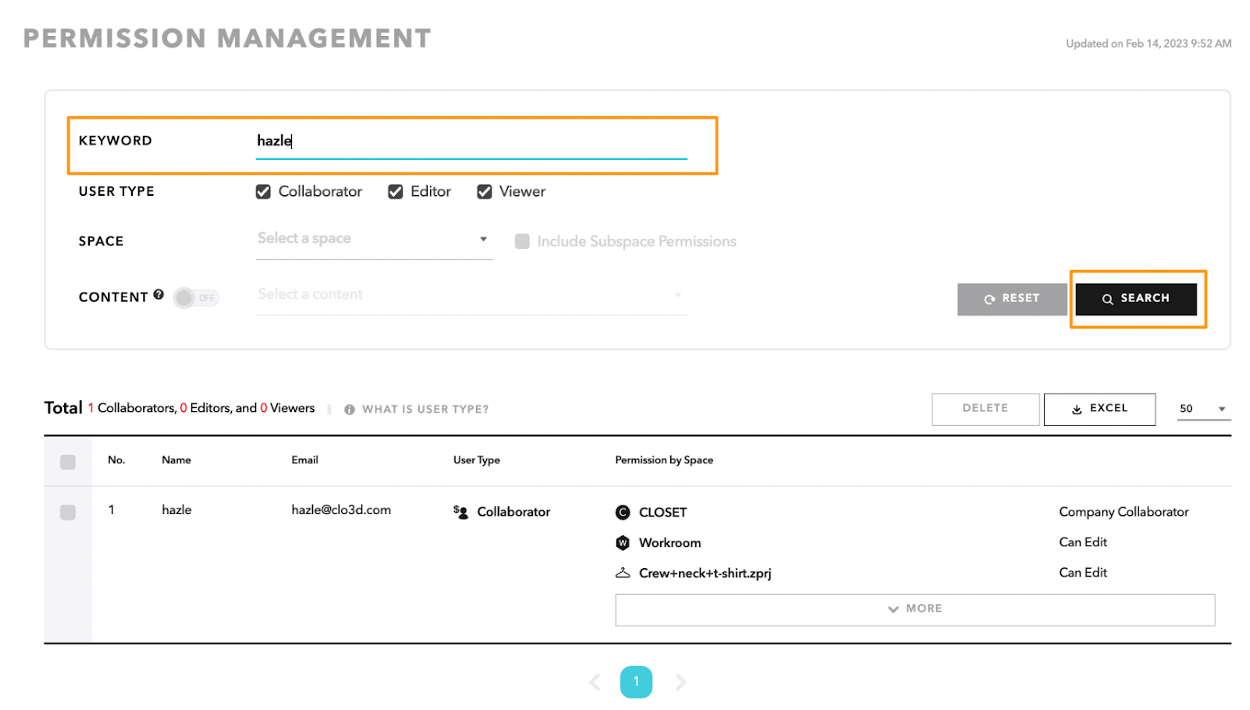 2. Search by space (including subspace is available)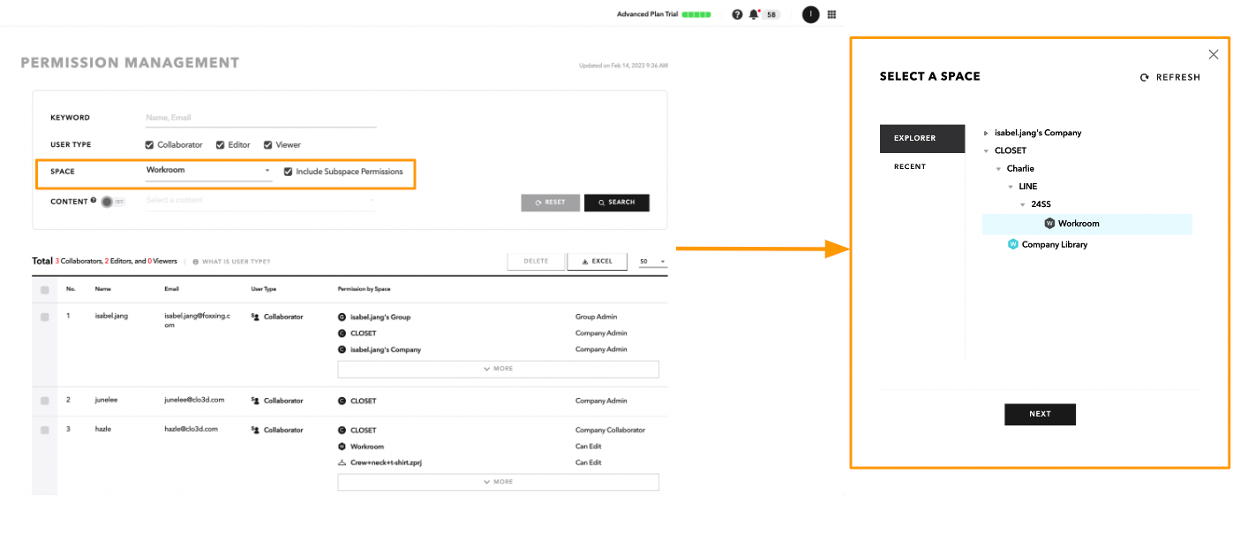 3. Search by content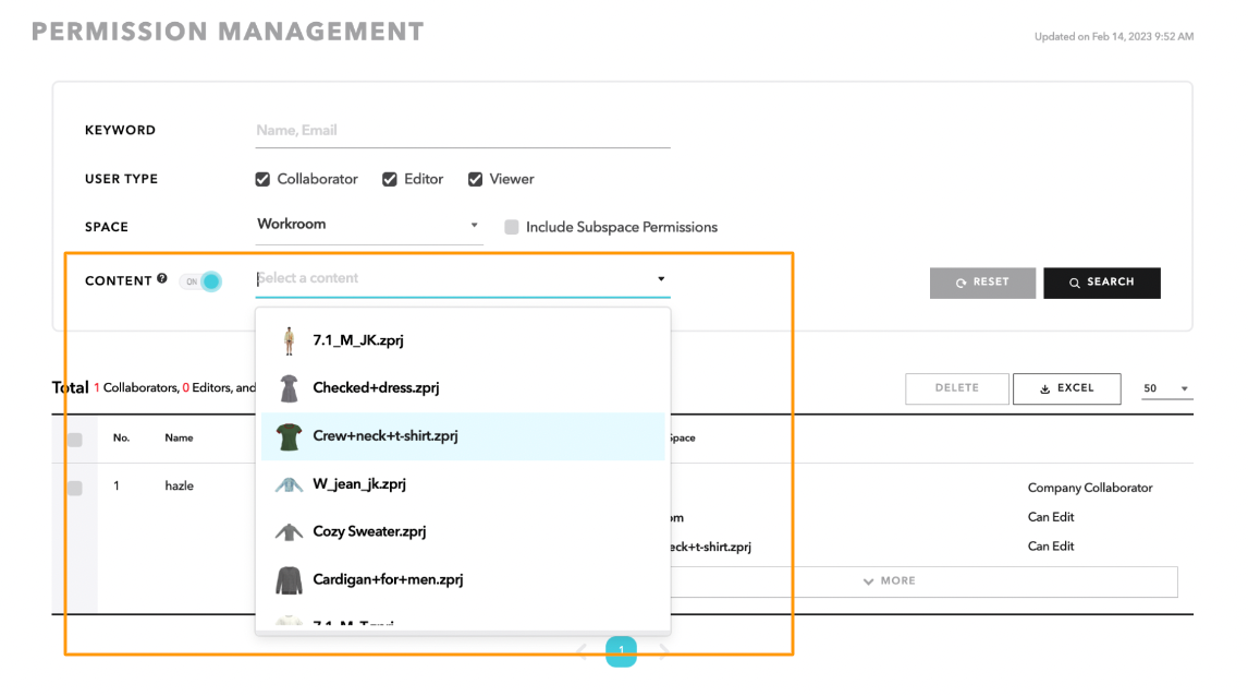 3) Change Permission

1. Collaborator > Admin / Admin > Collaborator
Hover mouse > click … > click on change to Admin/collaborator

2. Editor > Viewer / Viewer > Editor
Hover mouse > Click … > Click on change > click the drop-down box > change permission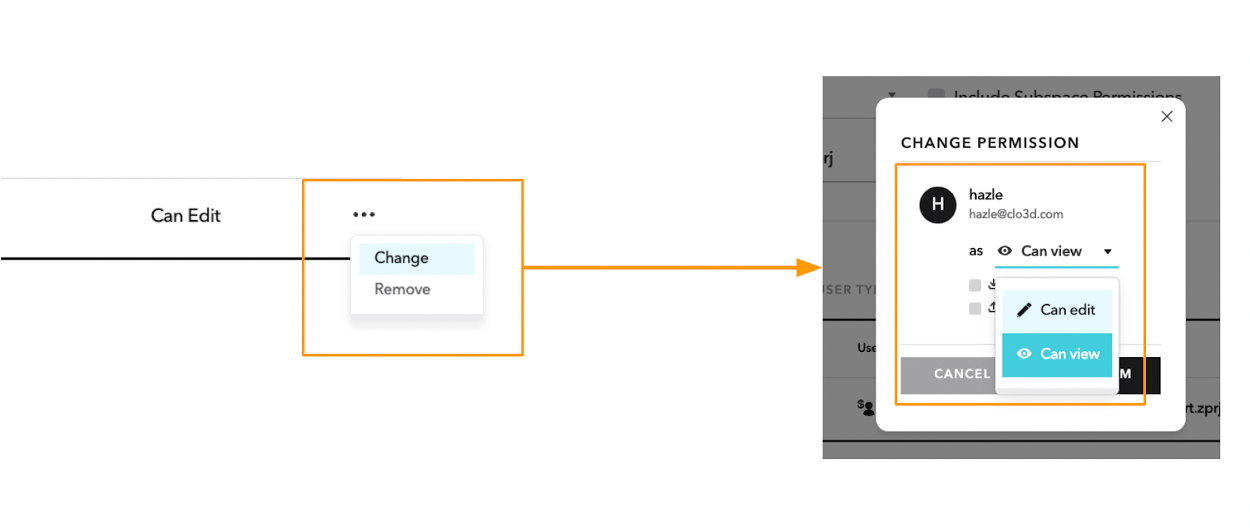 4) Remove Access
1. Delete user - Single/multi select to remove the entire access.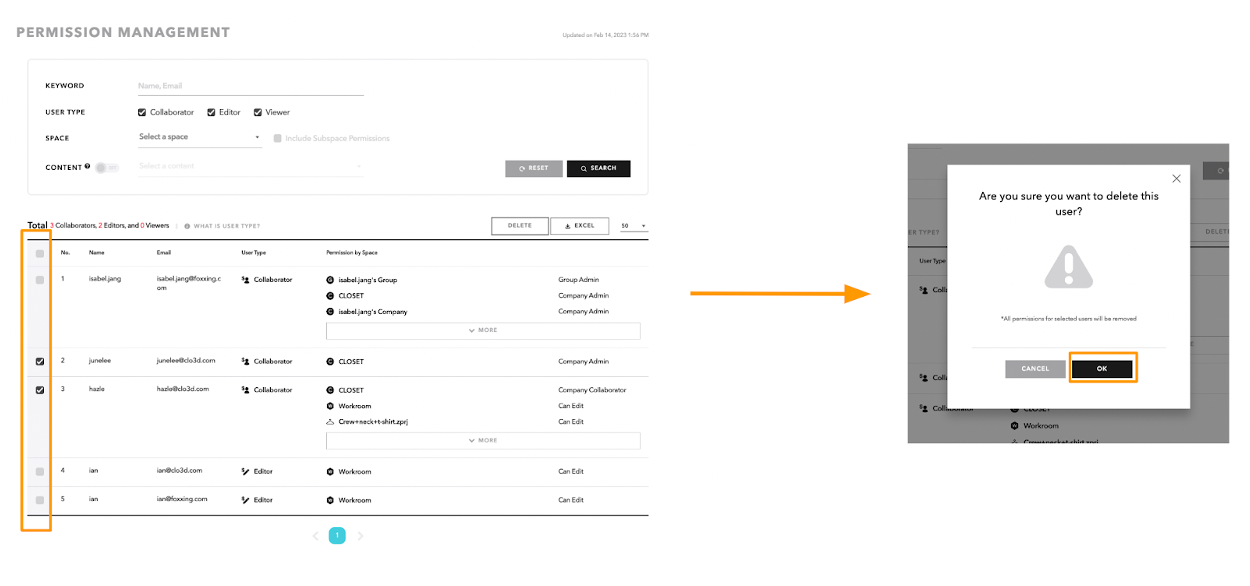 2. Remove access by space - Hover mouse > Click …> Click remove