: Best Practice of Integrating CLO-SET to Design Development
Join our CLO-SET team on the 2nd global Webinar - for Brands!
On this session, you can learn how to fully utilize CLO-SET features for your everyday design work. From prototype creation to design review, explore how CLO-SET can elevate your work to the next level.
Click HERE to watch the 1st CLO-SET Webinar session!
When?

Agenda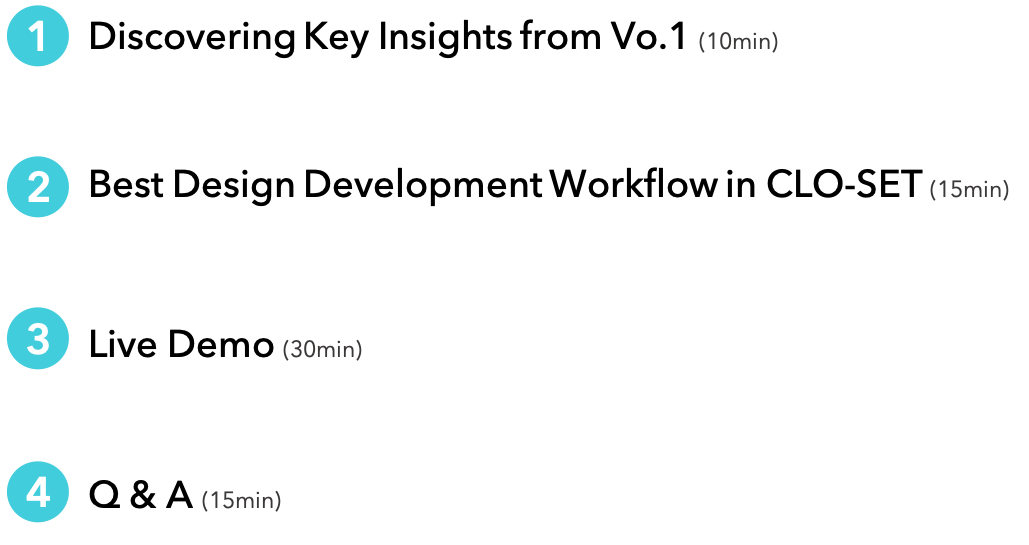 *This session will be provided free-of-charge
*Detailed curriculum may change per CLO-SET updates
*Registered users will receive Webinar Link via email
*This session is provided in English. Subtitles will be provided later on via CLO-SET YouTube channel.
*본 세션은 영어로 진행되는 온라인 이벤트입니다. 국내 유저를 위한 정기 세션이 매월 진행되고 있으니 추후 이벤트 안내를 참고 해 주시기 바랍니다.