Objective
Permission: Group Admin, Group Operator
You may access the Admin Console by clicking 'Console' icon on your CLO-SET dashboard. Admin Console shows the Group summary, Billing, Statistics, Activity Log, Settings, and Developer Page.
On the Settings tab, you may review details on your billing history, invoice, and user history.
Details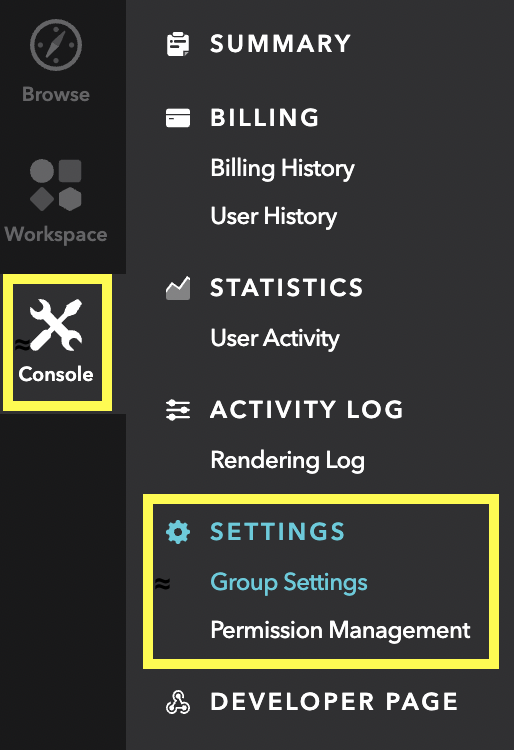 Group Settings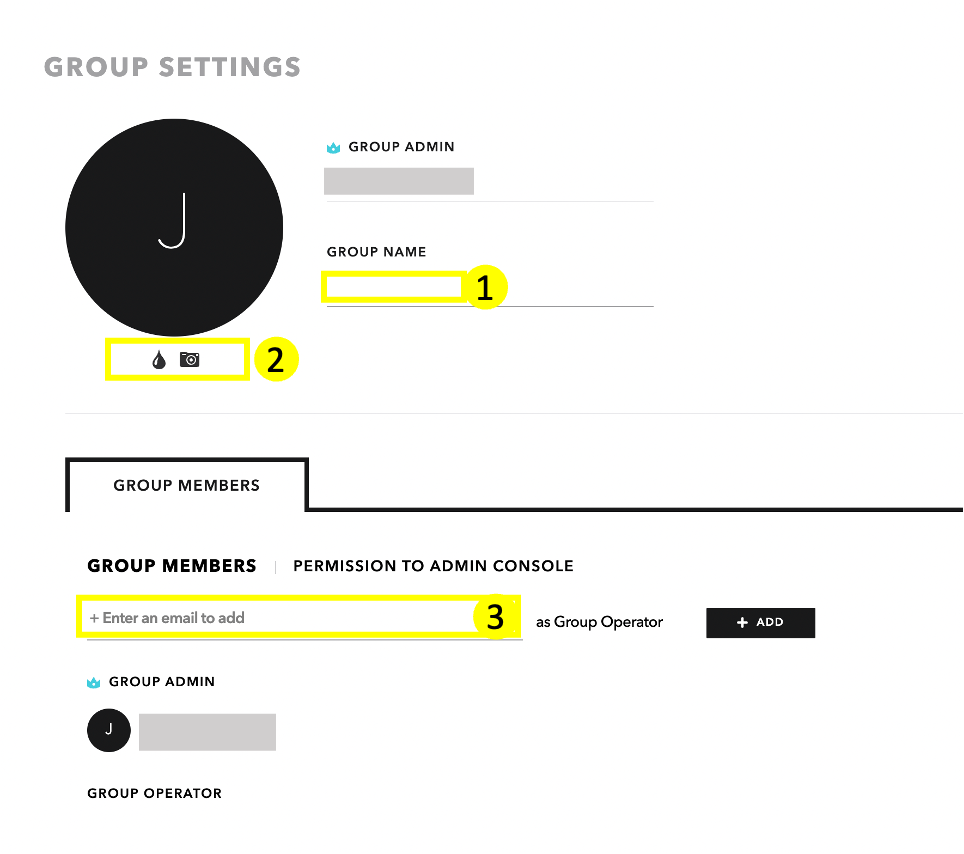 1. Change your Group name by double-clicking on the field.
2. Change the color of your group's icon (

) or select a thumbnail image for your group (
).
3. Add a Group Operator to your group. Group Operators can ONLY access the Admin Console tab.
Permission Management
1) Search
1. Search by keyword (Name & Email)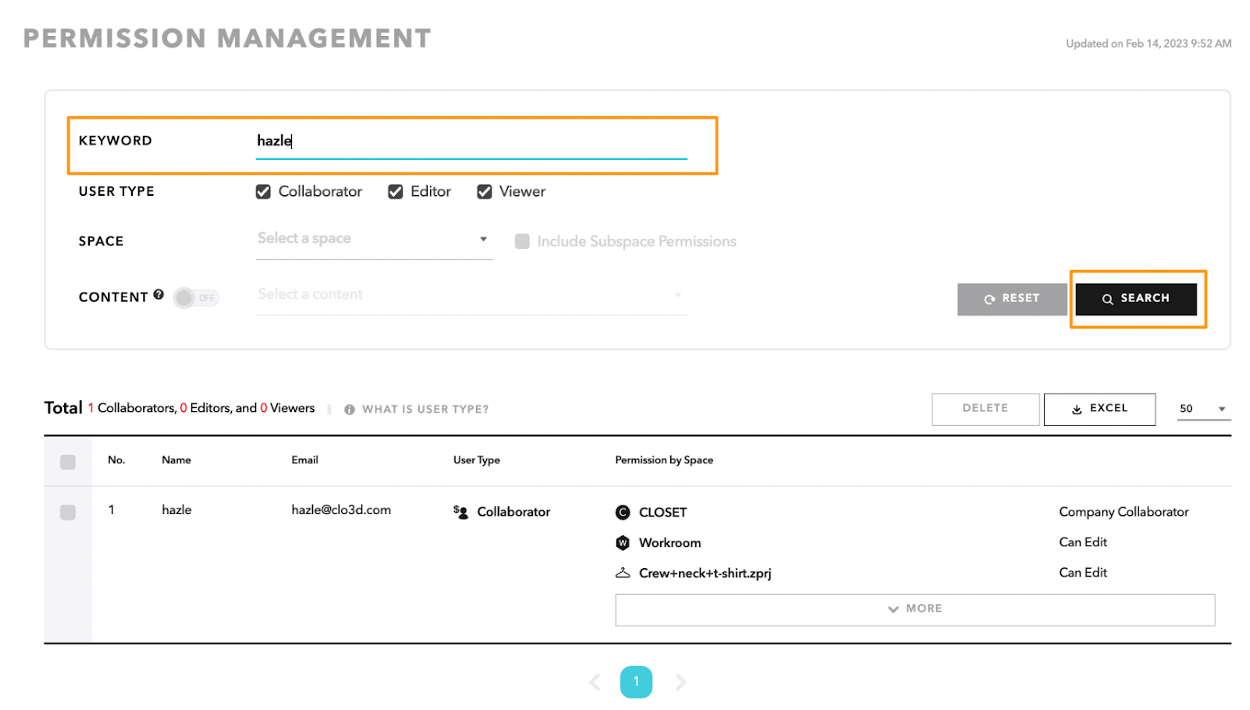 2. Search by space (including subspace is available)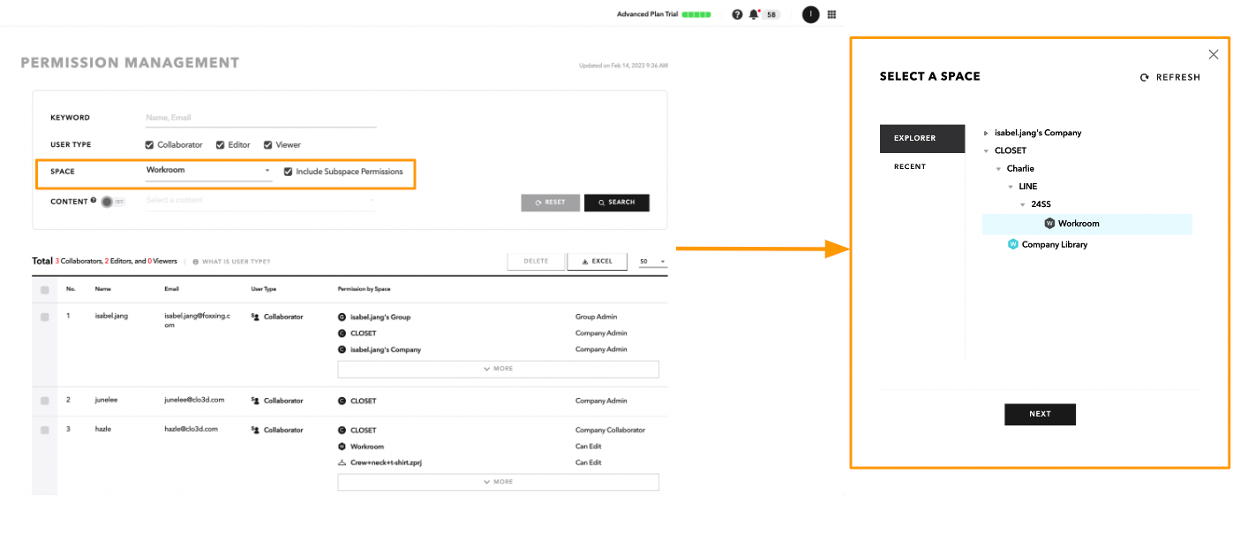 3. Search by content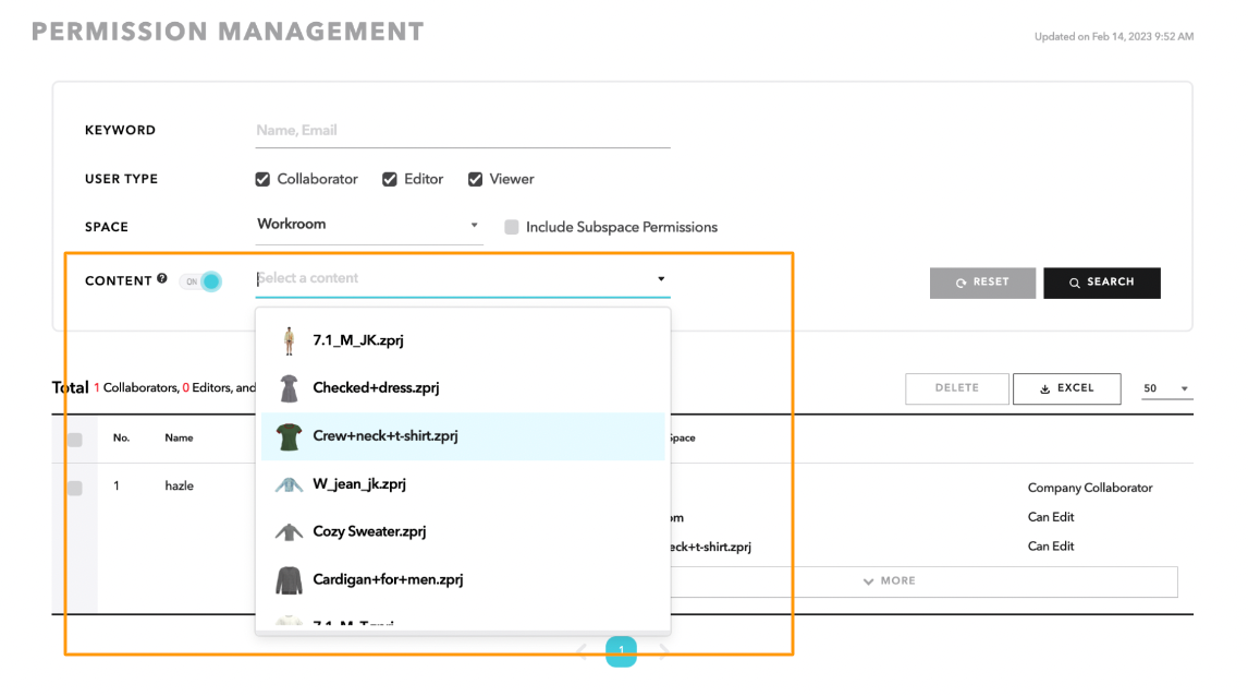 2) Change Permission

1. Collaborator > Admin / Admin > Collaborator
Hover mouse > click … > click on change to Admin/collaborator

2. Editor > Viewer / Viewer > Editor
Hover mouse > Click … > Click on change > click the drop-down box > change permission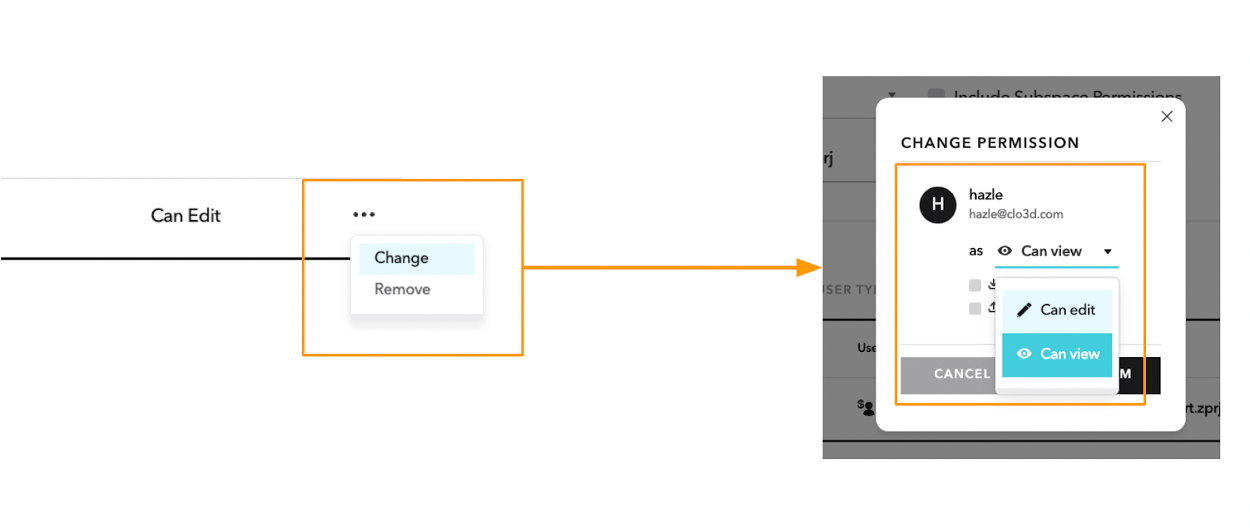 3) Remove Access
1. Delete user - Single/multi select to remove the entire access.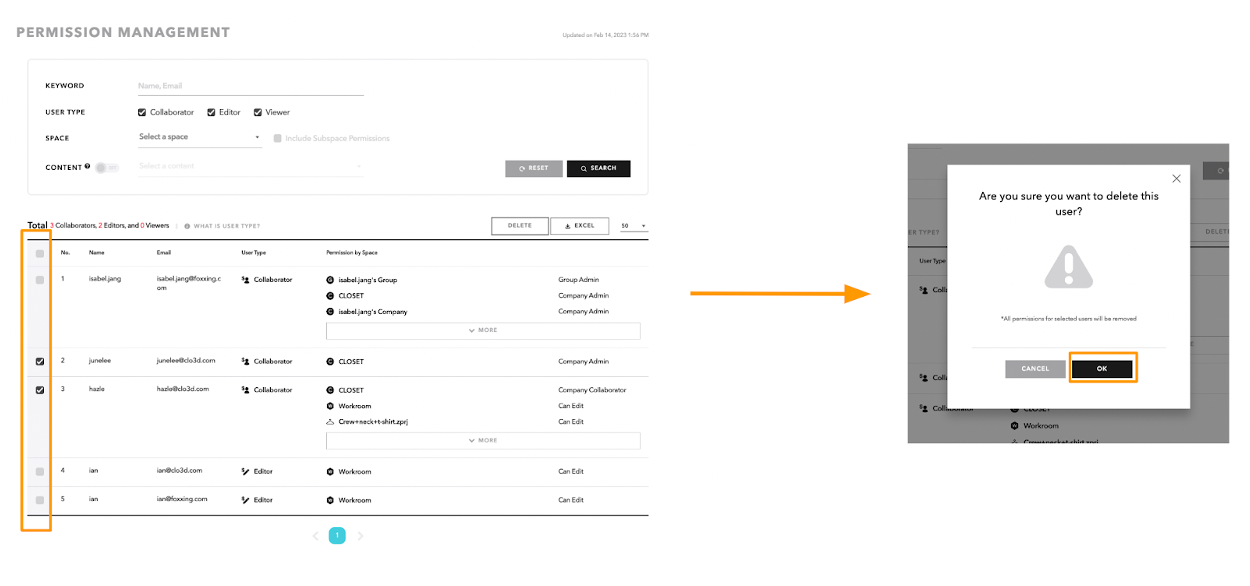 2. Remove access by space - Hover mouse > Click …> Click remove