Permission:

Group Admin, Group Operator
Objective
| | |
| --- | --- |
| | Access Admin Console by clicking icon on your CLO-SET dashboard. Admin Console shows the Group summary, Billing, Statistics, Activity Log, Settings, and Developer Page. |
On the Statistics tab, you may review details on your user activity and Content statistics.
Details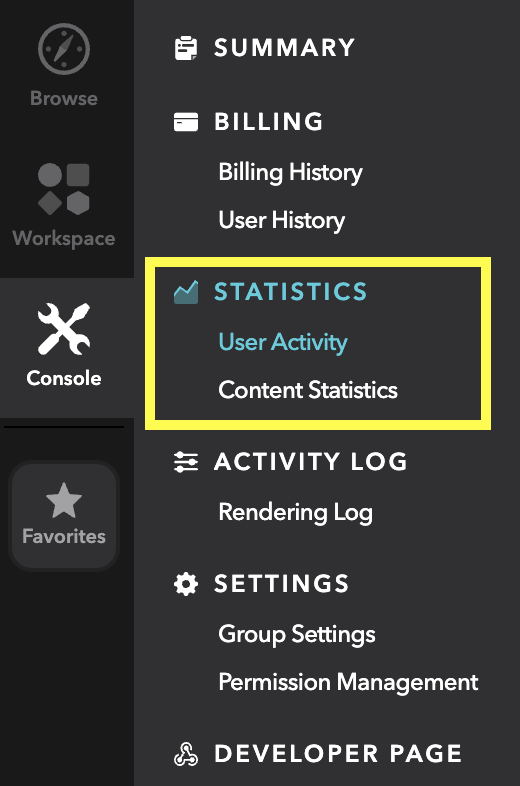 1) User Activity

1. Select the measurement period you want to view.
2. You can search specific members with their registered name or email to view their usage.
3. Click on the field to sort - from highest or from lowest. The field you've chosen will be shown in skyblue.
2) Content Statistics

Filter the Date & Workroom you want to view

Total Style Contents

: Total number of Contents uploaded during the date range, and included in the statistics shown below. This covers ONLY the Contents you have viewing permission to.

Average Used Colors

: Average number of Colors used per Style Content

Total Fabric Colors

: Total number of Fabric Color used within the selected Space
*ONLY Applicable to any Content uploaded on March, 2023 and onward.
2. Total Color Composition Rate

The Doughnut Chart on the left shows the distribution of Primary Colors used for the Style Contents. Hover over the Color to view the details.
On the right hand table, click on each Primary Color to view all the related Original Colors.
Primary Color

: Main Color(Hex/Pantone) with the highest usage rate among similar color group

Original Color

: All unique Colors used. Grouped by Primary Color.
*Color usage rate is calculated based on the fabric size
3. Trends Chart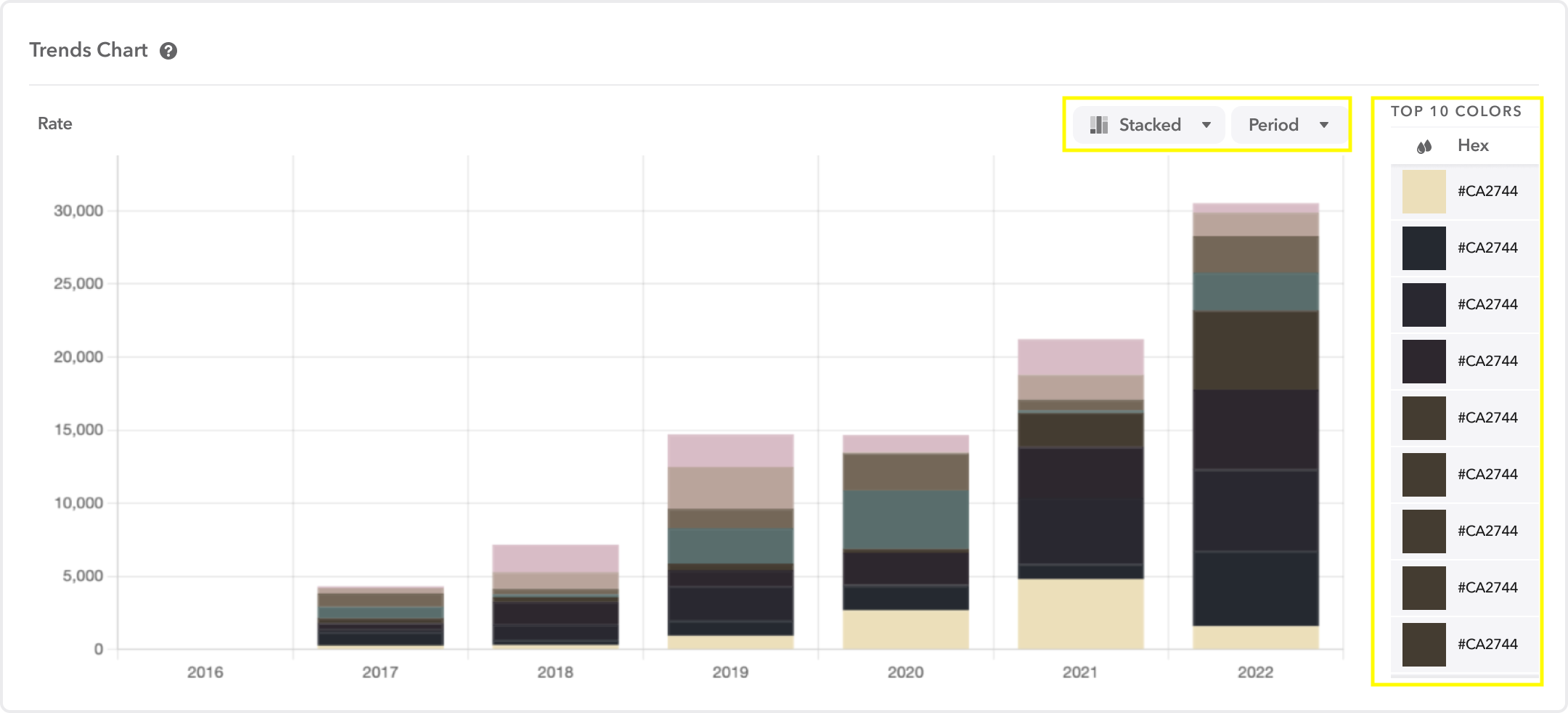 Trends Chart shows the number of Style Content that used the top 10 Primary Colors over time. You may view the Color Trend chronically.
Change the chart type to Bar or Line, or change period to Week or Year to change the view.
| | |
| --- | --- |
| Bar Chart | Line Chart |
4. Scatter Chart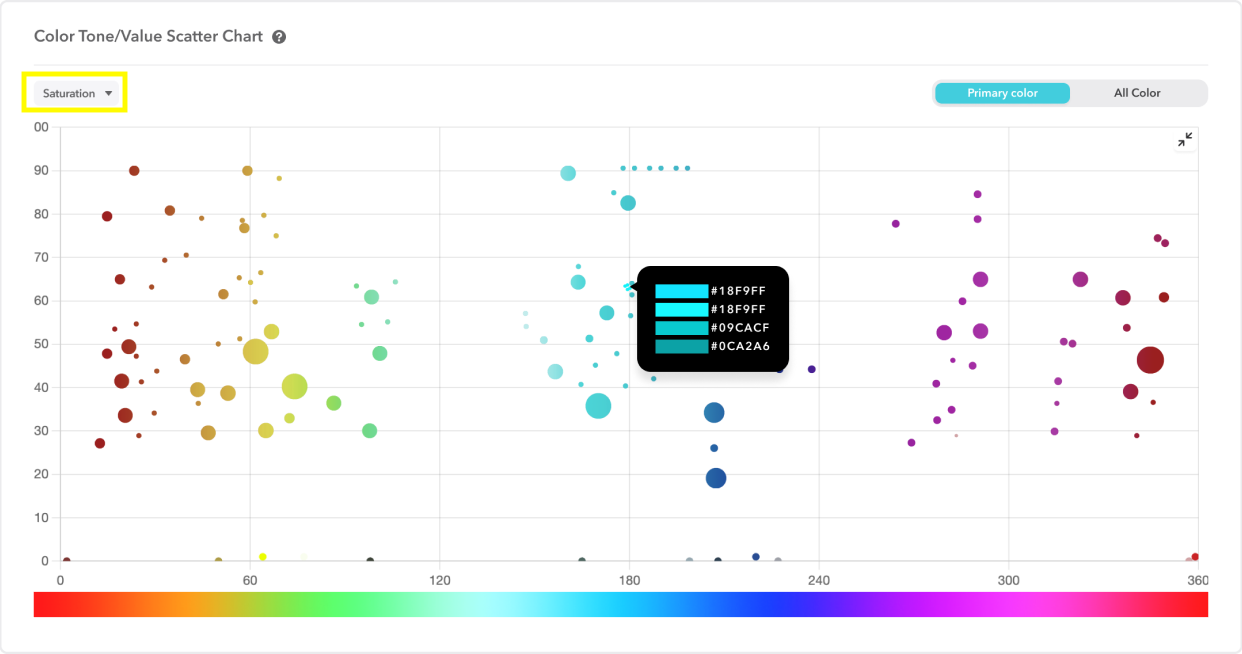 Scatter Chart visualizes the Saturation/Brightness of the Colors used. Click on the Primary Color to view the Original Colors included in the group.
X-axis: Hue (Color Spectrum of 0~360)
Y-axis: Saturation or Brightness per your selection. Click on the upper left dropdown button to switch the view.
Marker Size: Number of Style Contents that used the selected Color.