Hello CLO-SET Users,
We would like to share an update in CLO-SET Configurator. With this update, you now have an option to download a new ZPRJ file with all colorways created by configurator.
Permission:

Admin,

Collaborator |

Editor,

Viewer with Download option
Plan: Advanced
Updates
Details
1) Create & View New Colorways
With CLO-SET Configurator, you can create new colorways on top of your original content. Once you create a new colorway, it will be added on the Colorway tab with

icon.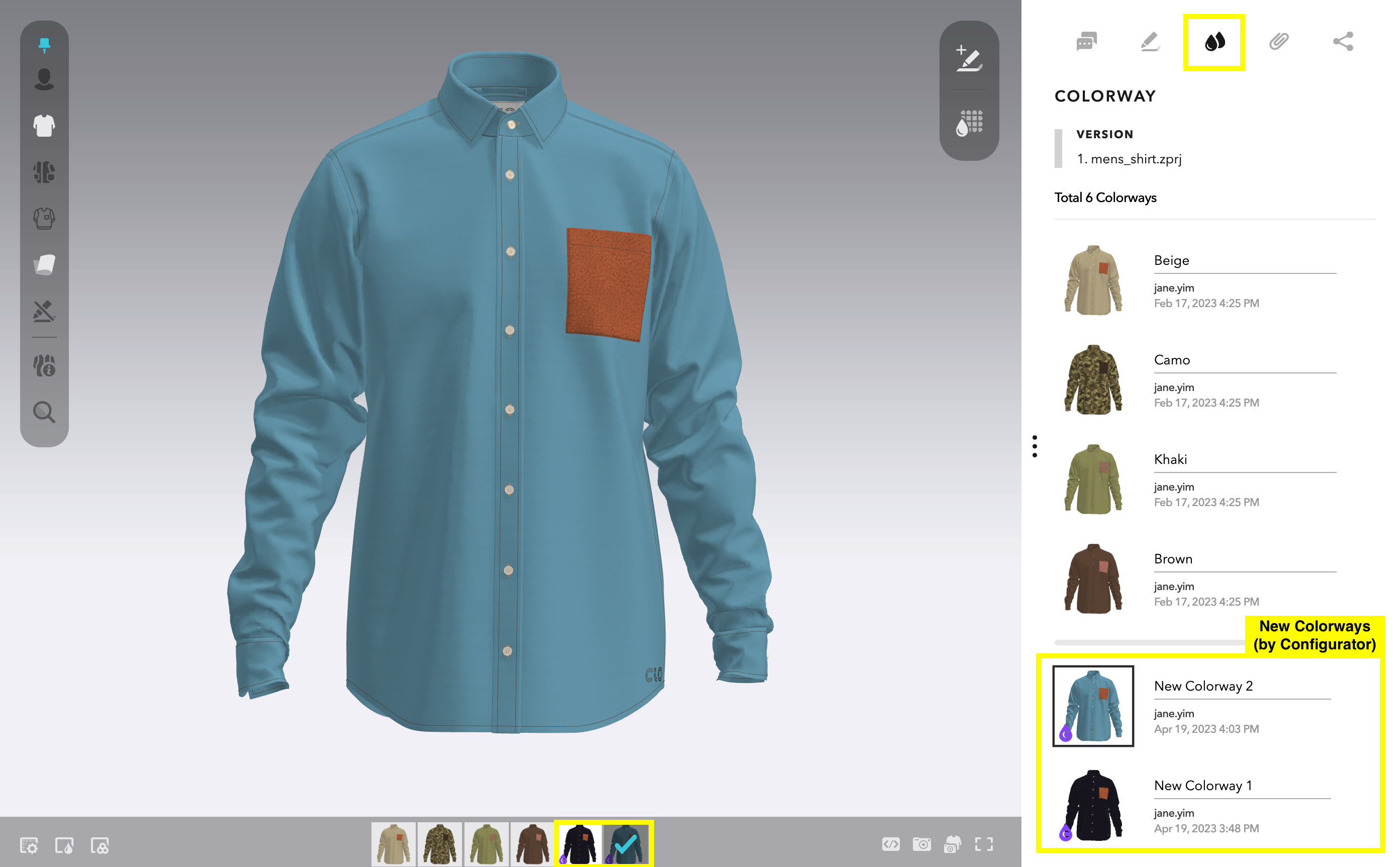 Find out more on Configurator HERE.
2)
NEW!

Download All Colorways

Select 'All Colorways' option to download a new zprj file including both the 1) colorway from your original content, and 2) new colorways created with configurator (

)
| | | |
| --- | --- | --- |
| | ► | |
Choose the version you wish to download. Hover over the version tab > click on ••• > select 'All Colorways'
'Original Content' option will only include colorways from your original zprj file
3) Utilizing the New ZPRJ File
To start using all CLO-SET features with the new colorways, please upload the new zprj file to your dashboard. You may explore all CLO-SET features including, but not limited to: