Hola! CLO-SET Users,
We would like to announce an update in CLO-SET, a new Español Option! With this update, you may now change the default language and start enjoying CLO-SET in Español.
Permission: Admin, Collaborator, Editor, Viewer
Plan Type: Advanced, Trial, Free
Updates
Details
1) Language - Español
To change your default language, click on your profile to enter 'My Page'.
On 'My Page', click on the Language drop-down menu to select the default language.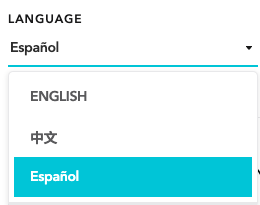 You're all set! Enjoy using CLO-SET in Español.
*This change will ONLY apply to your account, and will NOT change the views of your teammates.