Objective
| | |
| --- | --- |
| | CLO-SET Web Tech Pack integrates your everyday tech pack with 3D Contents. Let us bring all the data from your 3D file into an auto-generated Tech Pack. Enjoy a tech pack that is always up-to-date.  |
On the BOM tab, you can add/edit subsidiary materials and estimated cost critical for production.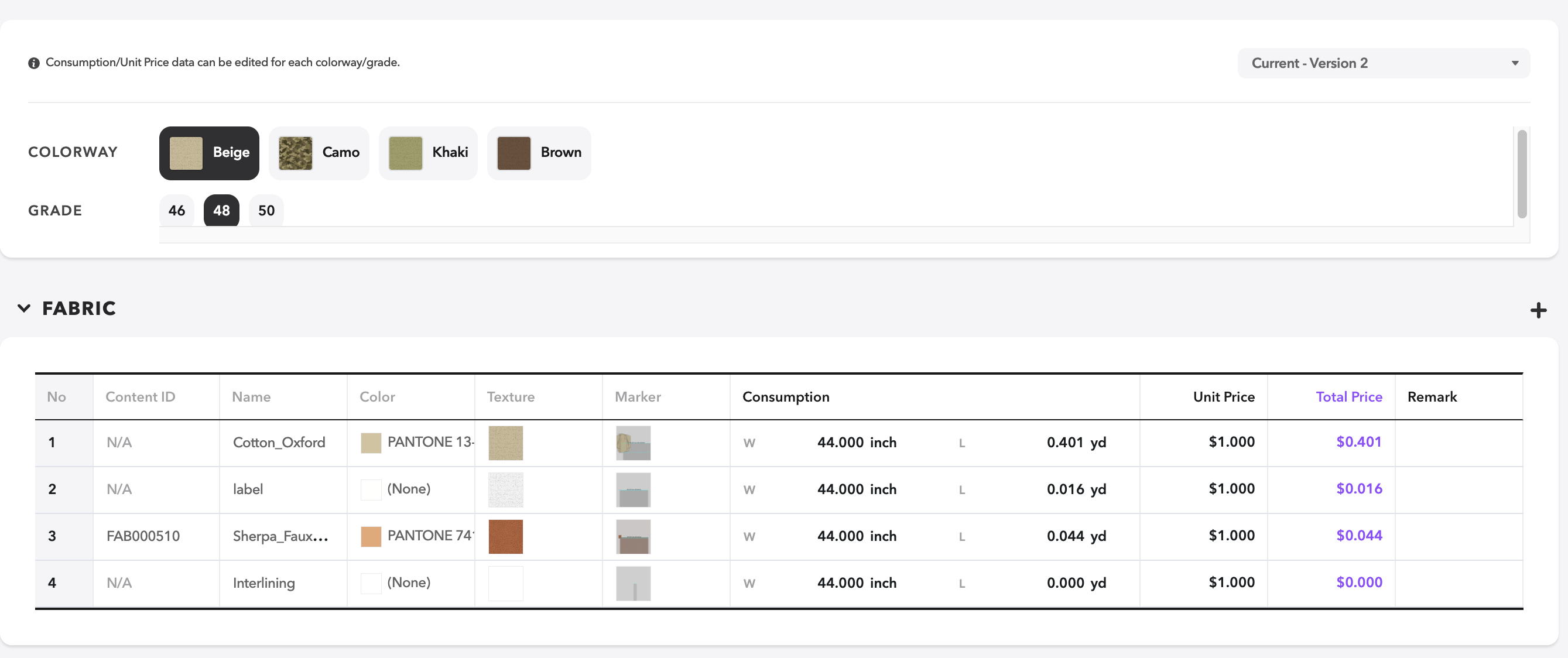 Details
1)Colorway/Grade/Version

You may view the BOM data per Colorway, Grade, and Content Version
Colorway - You may create new Colorway from CLO/MD software
Grade - You may create new Grades in CLO3D software
Version - When you upload a new version of the Content on CLO-SET, you can choose to update WTP information accordingly.
2) Edit Material Detail

Non-Editable

: Content ID (if uploaded on CLO-SET) / Name / Color / Texture / Marker are extracted from your zprj/zpac file.

Editable

: Consumption / Unit Price / Total Price / Remark can be edited on WTP. This information will also be reflected on WTP - Cost Estimation tab

Material information may be added/edited/deleted per Colorway/Grading/Version per your selection.
3) Add Material Item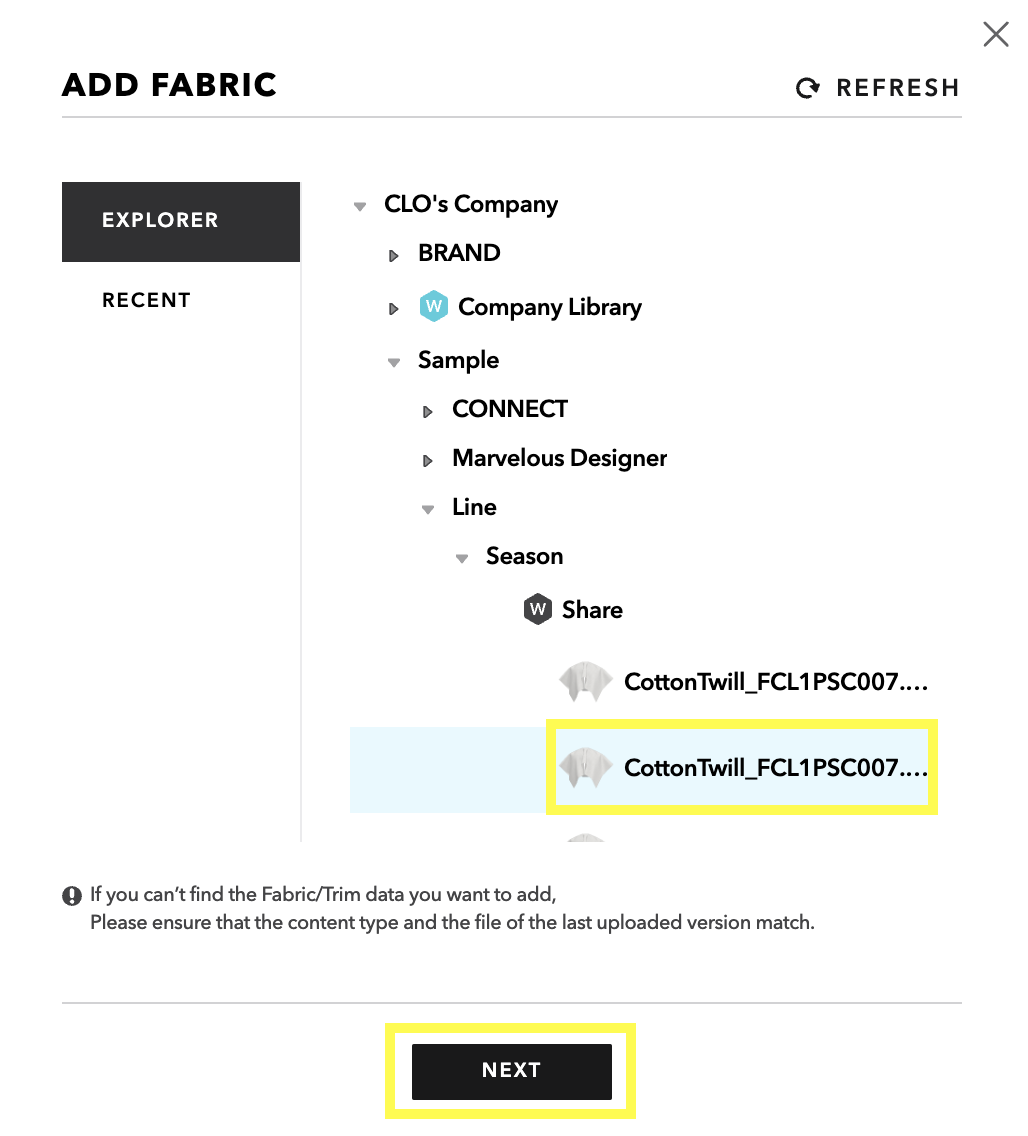 If needed, add Fabric and Trim materials by clicking the + button on your right. Please note that the Content Type must match the type of material you want to add. For example, to add a material under Fabric, the uploaded file must be in zfab format and identified as Fabric Content Type in CLO-SET.
*Content Type can be selected upon upload. You can not change/edit the Type after the upload.

4) Add/Delete Row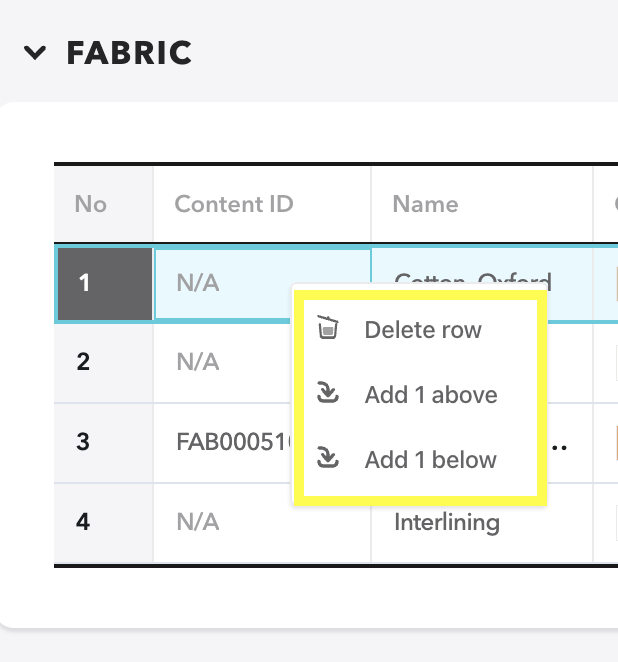 You may delete/add rows on the BOM table. Right-click on the Row to either delete it or add new above/below the selected row.