Permission:  Admin  Collaborator   Editor 
Plan Type: ALL (Enterprise, Advanced, Free, Trial)
Updates
Start sharing your work with a broader audience, with the new QR code option. Free to all users now.
✔️ Embed Viewer now available to all users for FREE.
✔️ New QR Code option
Details
1) Embed Viewer - QR Code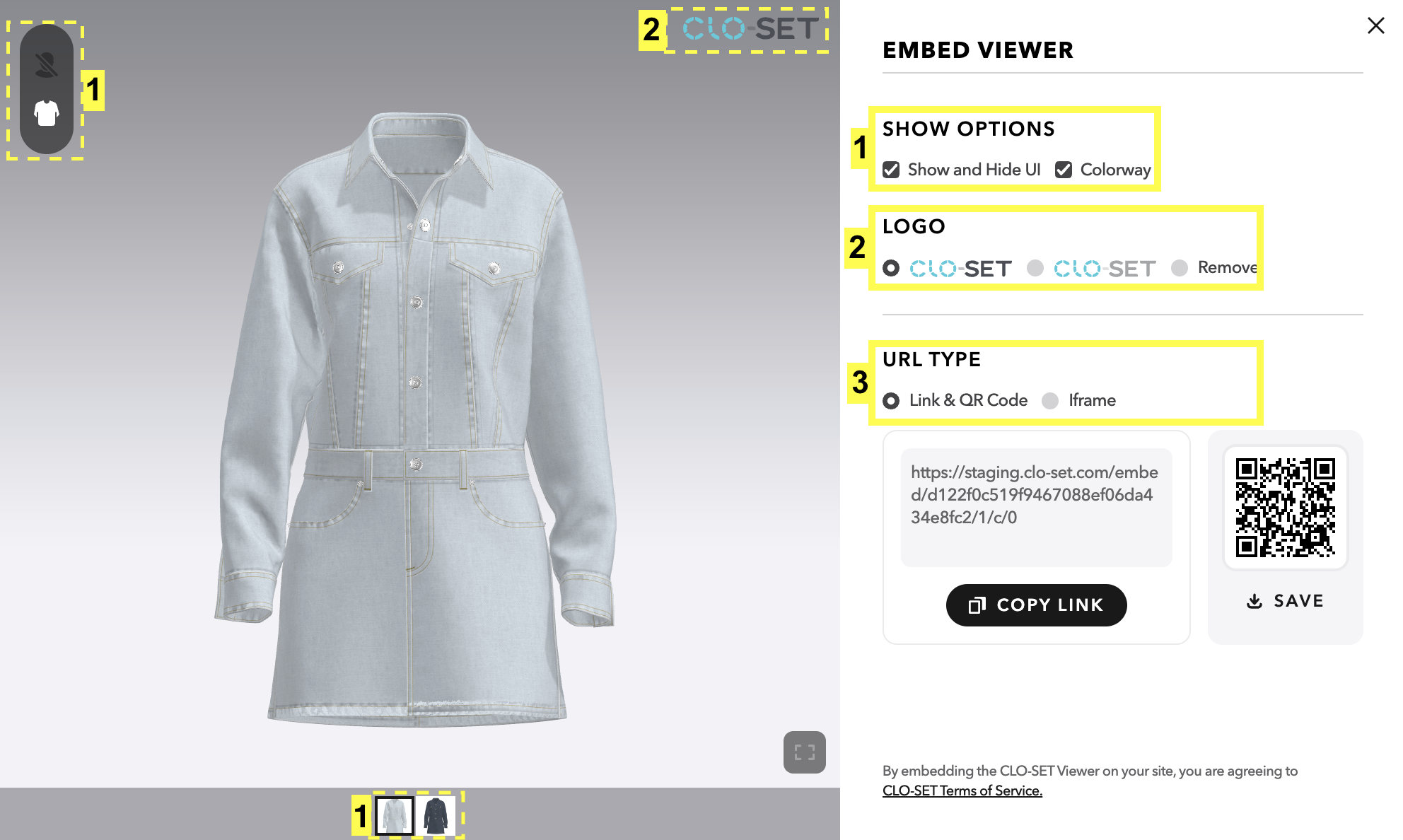 1. Show Options
Show and Hide UI

: on the top left of the Viewer. Viewers can turn on/off the avatar and garment.

Colorway

: on the bottom of the Viewer. Select whether or not to provide Colorway selection option. Deselect to provide only the Colorway shown on the Viewer.
2. Logo: on the top right of Viewer. Select a CLO-SET logo or remove watermark.
3. URL Type
Link & QR Code

(NEW)

: Share the Viewer with a URL or QR code. With this option, you may share the Viewer to anyone including non-CLO-SET users. Save the QR Code with the 'Save' button.

Iframe

: With the Iframe link, you can embed the Viewer on your own website. Copy the link and paste it on your HTML page.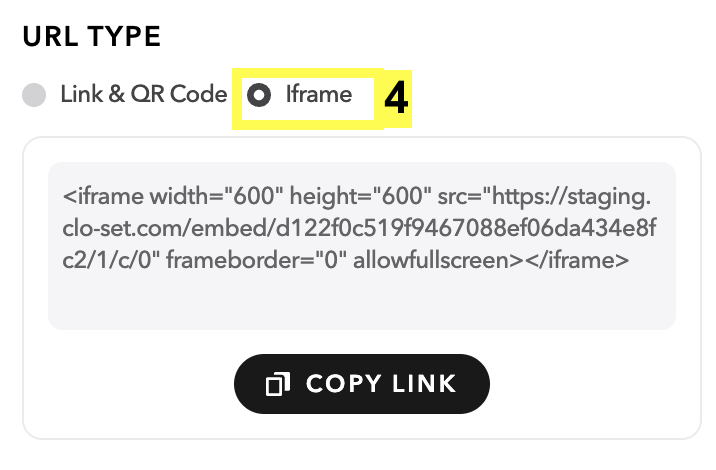 2) How to Enable Embed Viewer
From the Content Page, click on 'Embed' at the bottom right corner. 
*Please note that doing so will convert your Content to Public. Anyone with the correct link/path can view the Content without additional Permission.