Objective
Details
1) Create CLO-SET Account
1. Go to https://www.clo-set.com/account/signUp
2. Enter a valid email address and password. Your password must be at least 8 characters including letters and numbers.
3. Read and agree to Terms of Service and Privacy Policy & receipt of Newsletter. Then, click 'CREATE ACCOUNT' button.
4. Upon sign up, your Group will be created
2) Verify your Email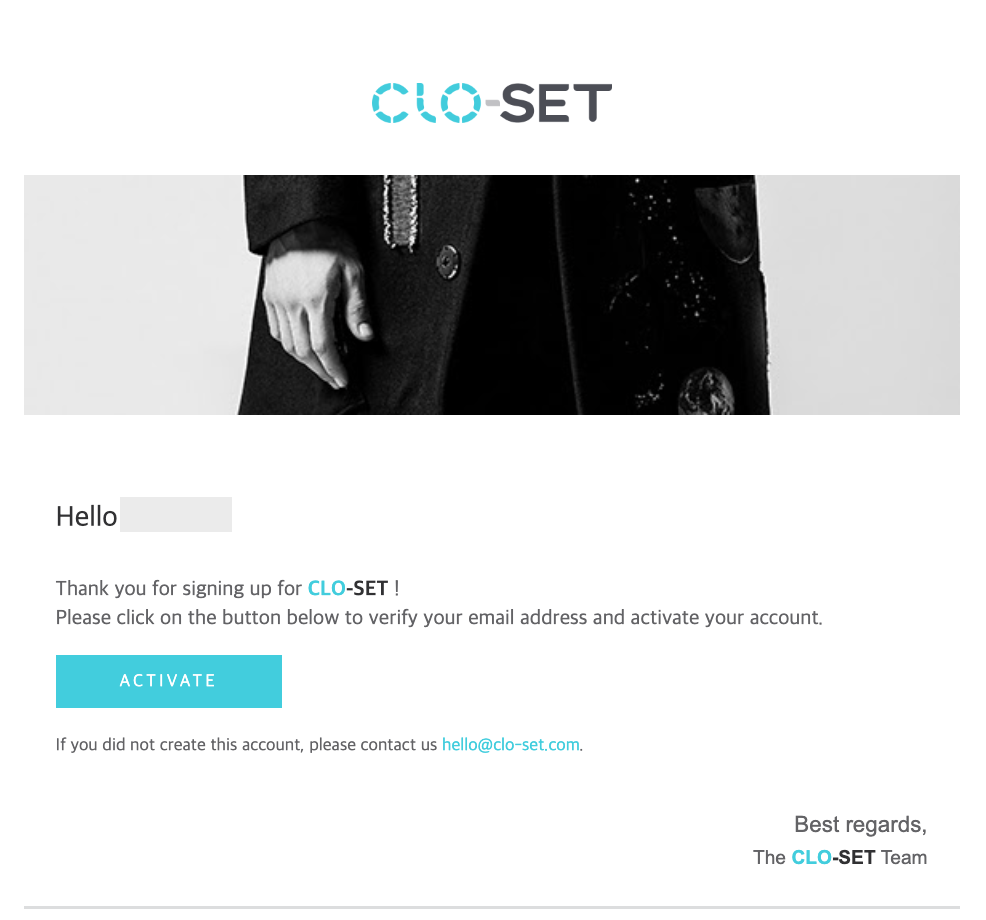 A verification email will be sent to your email address once you finish the sign-up.
If you didn't receive a verification email, please check your spam folder or click 'Resend the verification email' banner shown on top of the page.
3) Sign Up with CLO3D / Marvelous Designer
You can also create CLO-SET account with a valid CLO3D, Marvelous Designer, and Google account.
After signing up using an external account, you need to set up your unique CLO-SET password to log in with your email address & password.

1. Go to My account setting
2. Click the password box
3. Set up CLO-SET password. Then, you can log in with the email address and password.