Hello CLO-SET Users, 
We would like to announce our New Content Page! This initial release covers Content Page with 3D Viewer, Colorway List, Share, Favorite Star, and Notification Bell.
Read on to find more, and please provide as much feedback of the new design!
Permission:

 Admin  

Collaborator  

 

Editor

 

 

Viewer
Plan Type: ALL (Enterprise, Advanced, Free, Trial)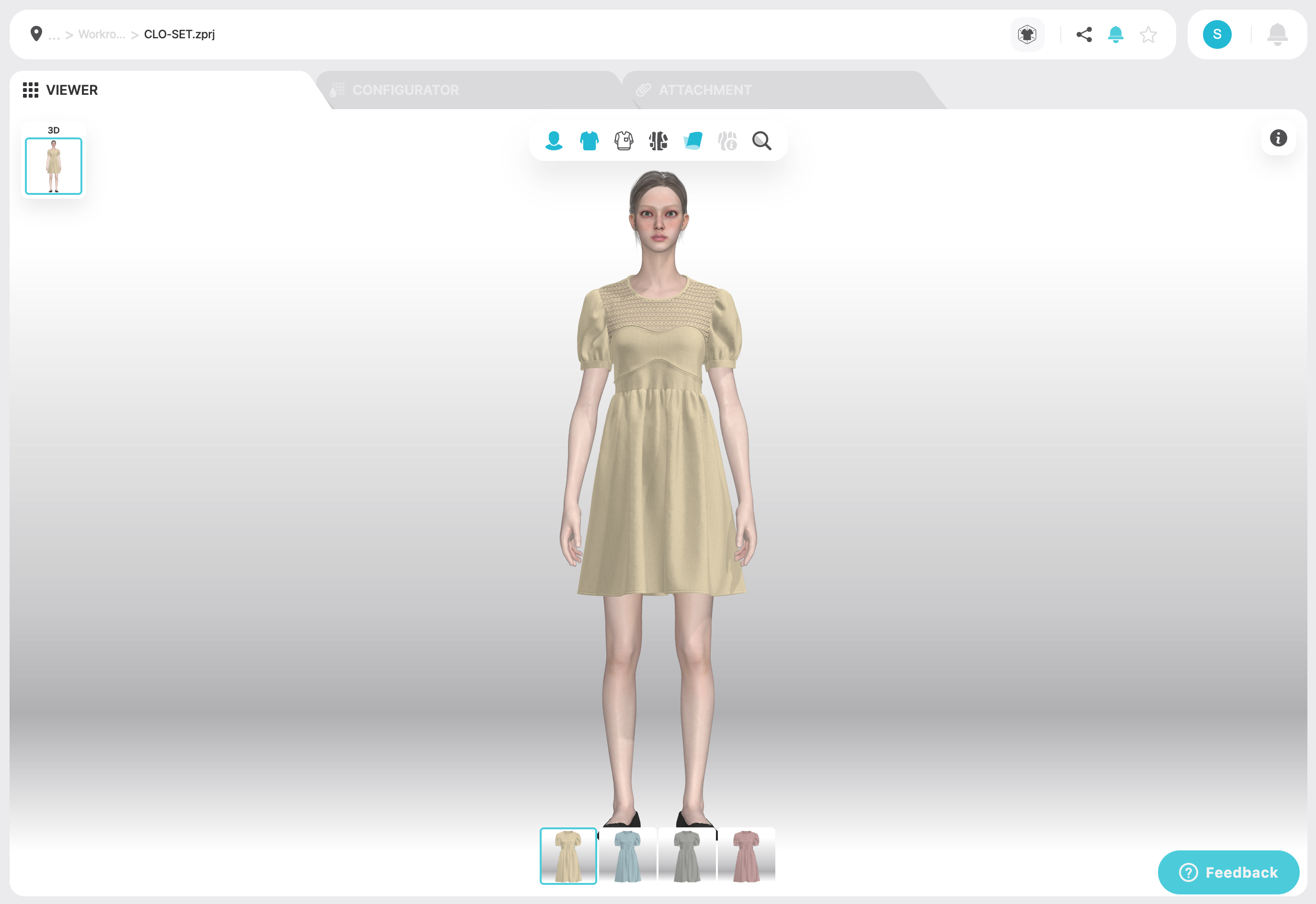 Updates
Details
1) New Content Page
CLO-SET is releasing a soft beta page of the renewed Content Page.
To access the new Content Page, click on 'Try the New Layout' on the top right.

The Beta version includes: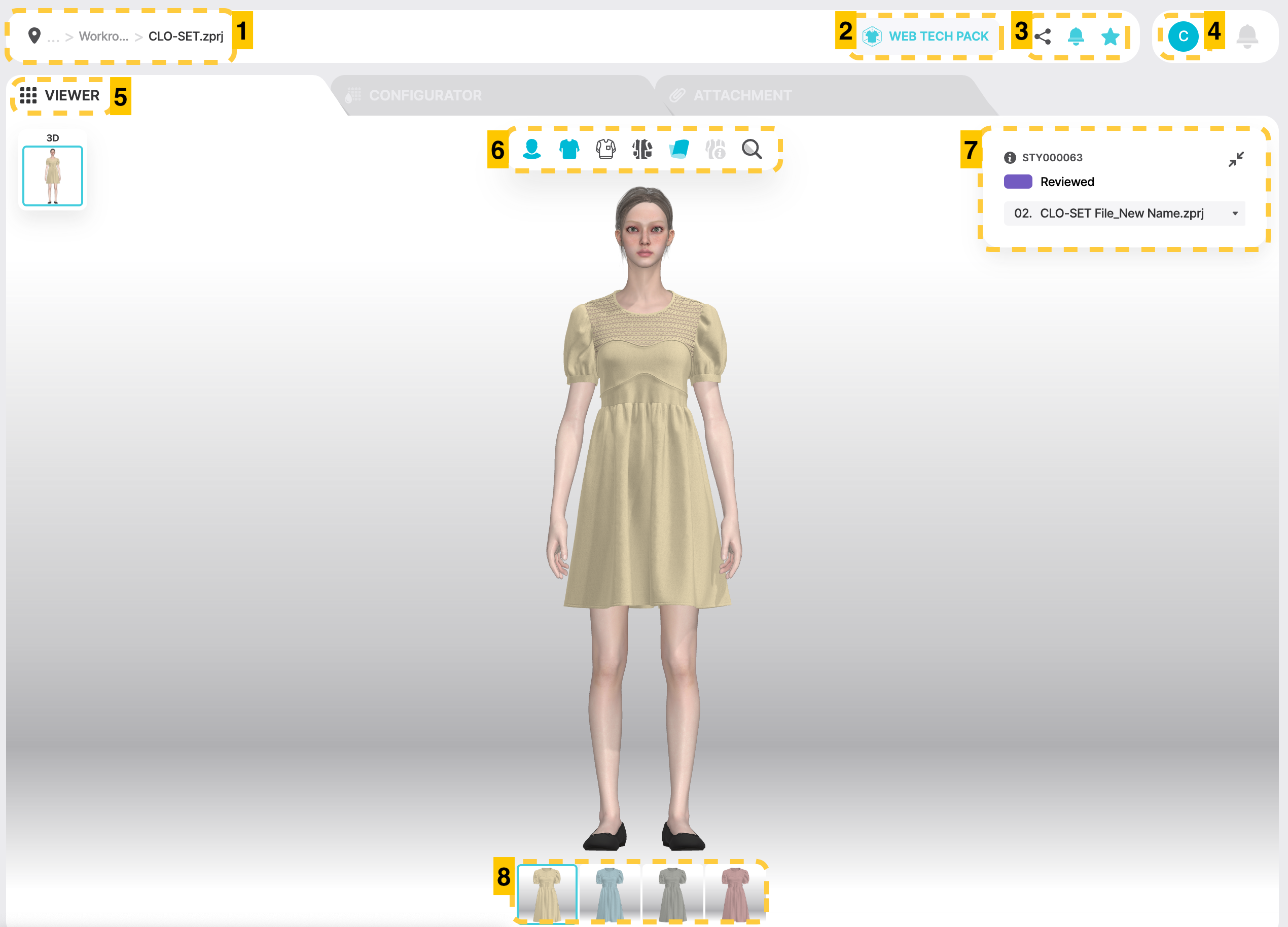 Header - Navigation: Location of your Content. Click Navigation button to see the Tree menu.
Web Tech Pack
Profile
Colorway List
Coming Soon (to be included):
There are a lot of existing features that are not yet included, such as Viewer Environment Settings, Function Tool Bar, Render, Configurator, Comments, Annotation, and so on. They will progressively be added to this page, and we will share an announcement at each stage. Please stay tuned!
2) Feedback Survey
Although there are still more parts of the Content Page functionalities to be released, we wanted to offer a beta version to hear your voice as early as possible and get all of you to see the amazing design and be familiarized with the new page. 
You will see a 'Feedback' widget at the bottom right corner of the new Content Page.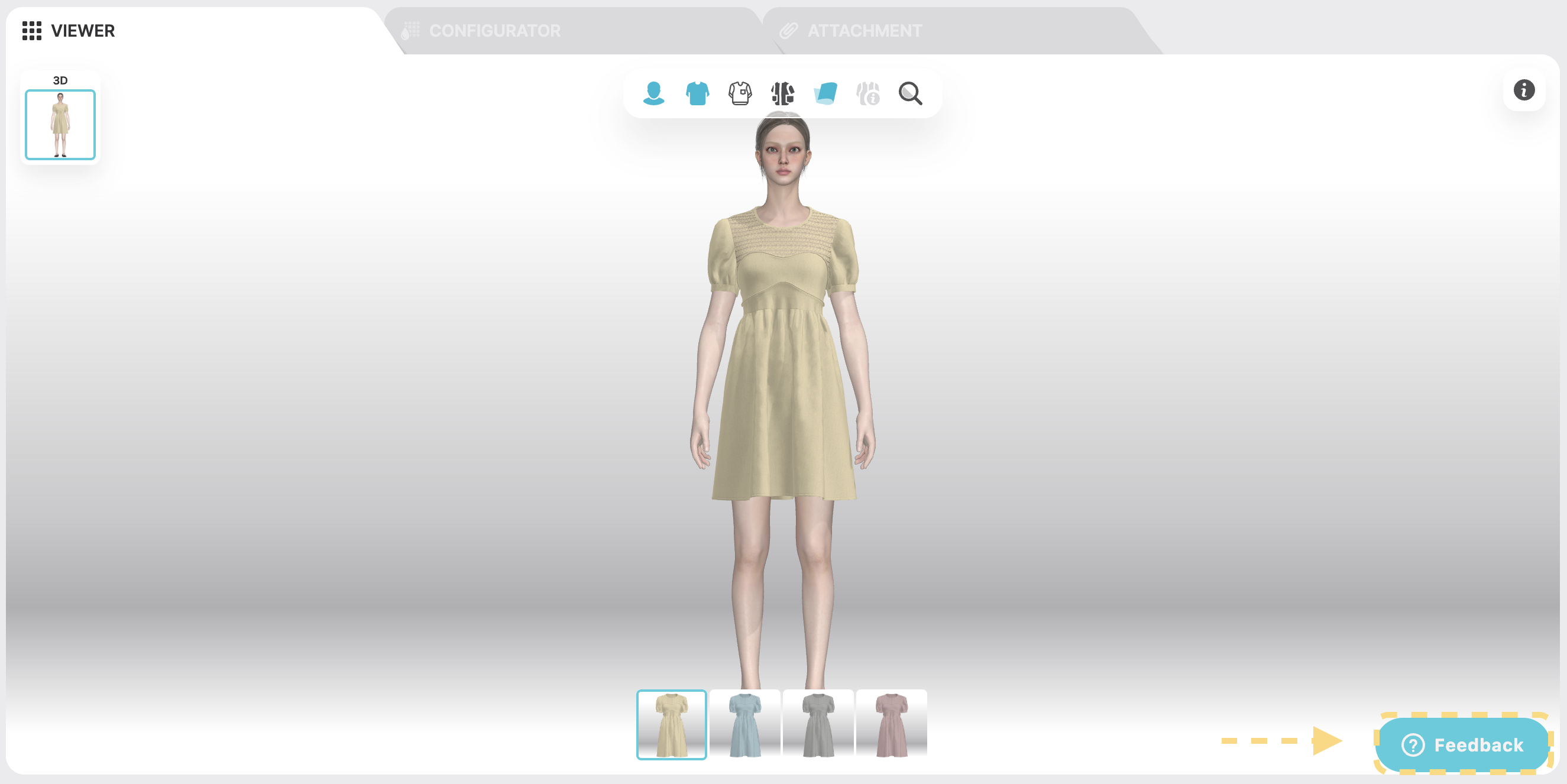 Please share your thoughts on our new Content Page! We'd love to hear what every one of you thinks of it! 😊