Permission:

 Admin  

Collaborator  

 

Editor

 
Plan Type: ALL (Enterprise, Advanced, Free, Trial)
Supported File Type: zpac, zprj, zfab
Updates
Details
1) Create New Version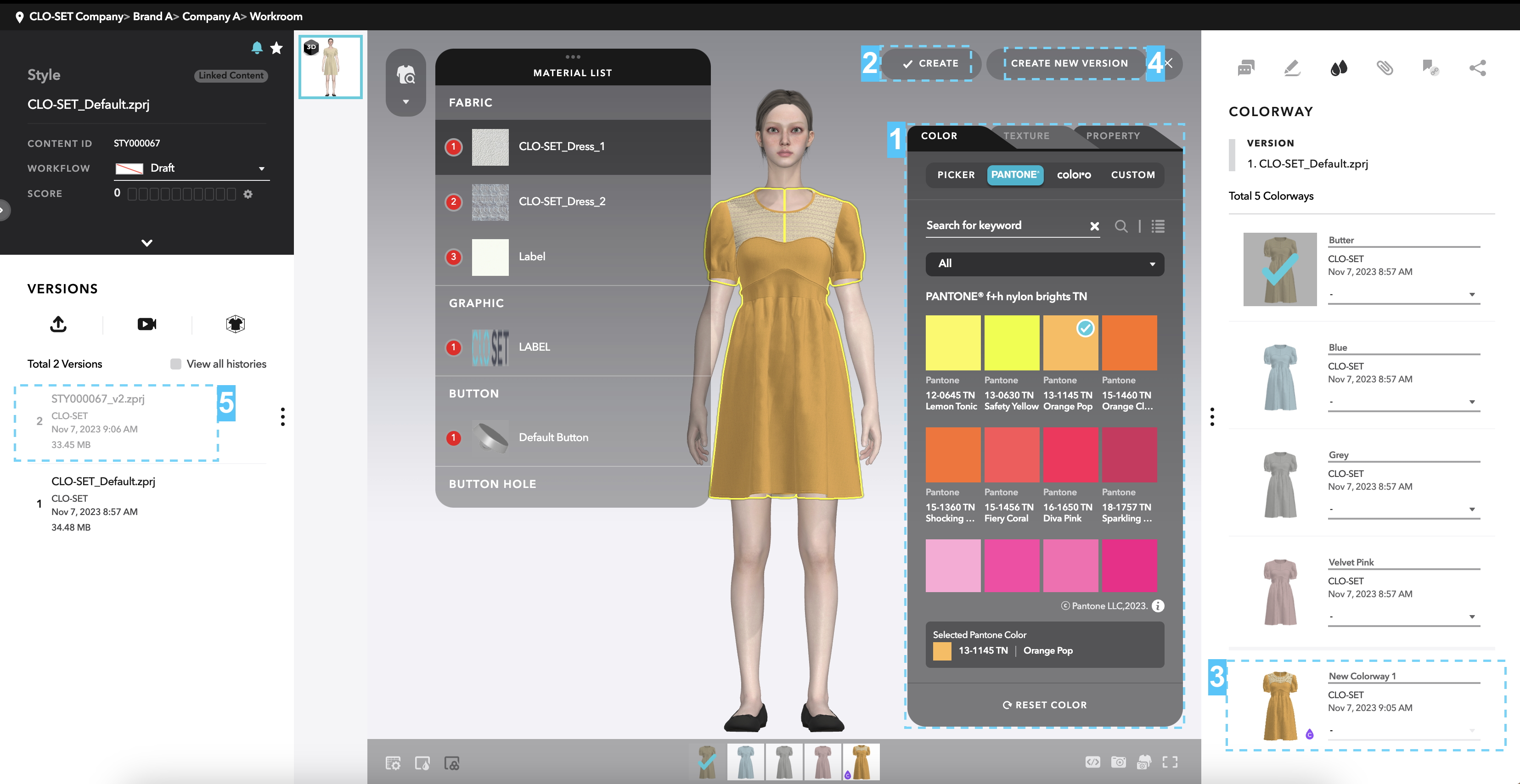 Start using Configurator from your 3D Viewer, and explore Color/Texture/Property options.
Click 'Create'
A new

CLO-SET Colorway

is added to your Content (identified with a Purple icon).
Click 'Create New Version'
A new Version has been created. In this new Version, the 'New Colorway' is now included as part of the

original Colorway

of the file.
*Please note: for ZFAB files, you may only create a new version. Adding a new Colorway to the original file is unavailable.
Creating a new Version will help make the New Colorway compatible with all CLO-SET features.

2) Best Practice Workflow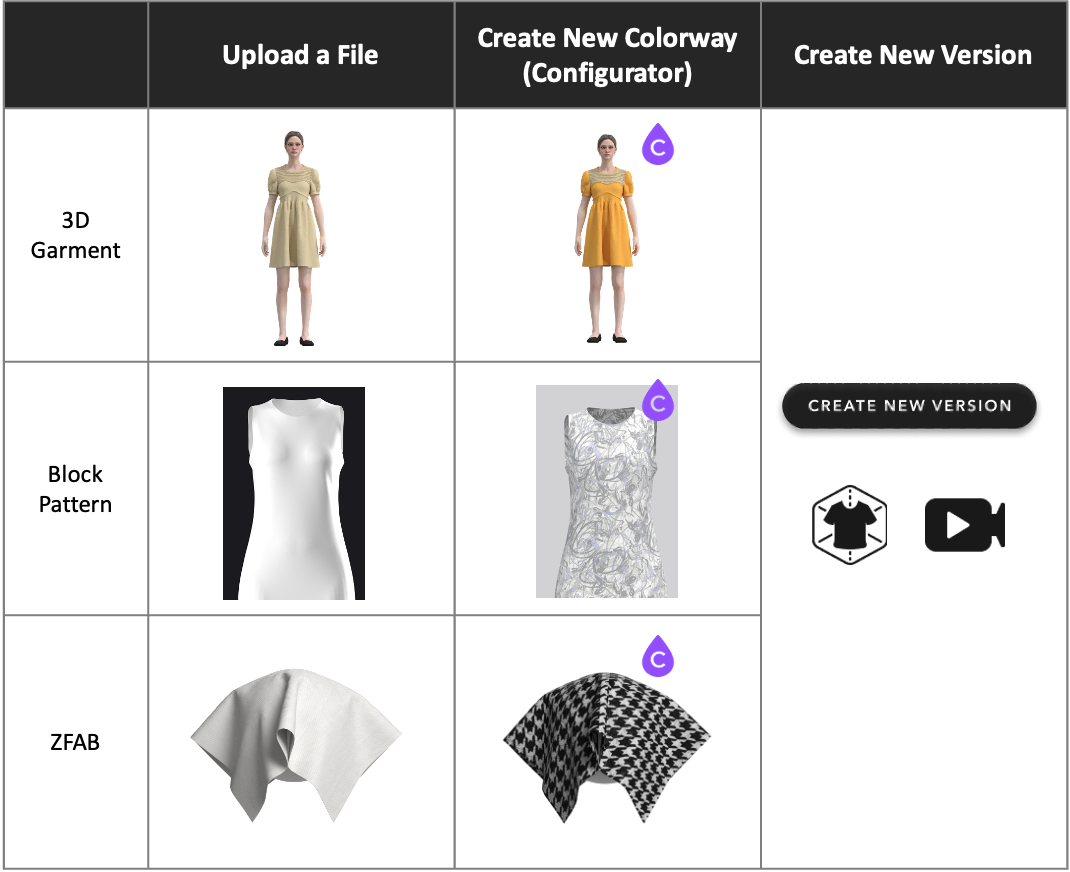 3D Garment: Create new Colorways with Configurator, and create new Version to create production materials such as Render and Tech Pack.
Block Pattern: Start from a block pattern to create new Colorways for a new season.
ZFAB: create new patterns or color options for an existing ZFAB file in CLO-SET.
3)What is Configurator & Version?
Configurator is a tool for

exploring design options online. Instantly review different color, texture, and property options with your team.

Content Version helps you keep track of the design history and edits along the creation process.