Permission:  Admin  Collaborator  
 

Editor 
Plan Type: ALL (Enterprise, Advanced, Free, Trial)
Updates
With this update, you can now manage the Status of each Colorway from Content Page
Details
1) Status by Colorway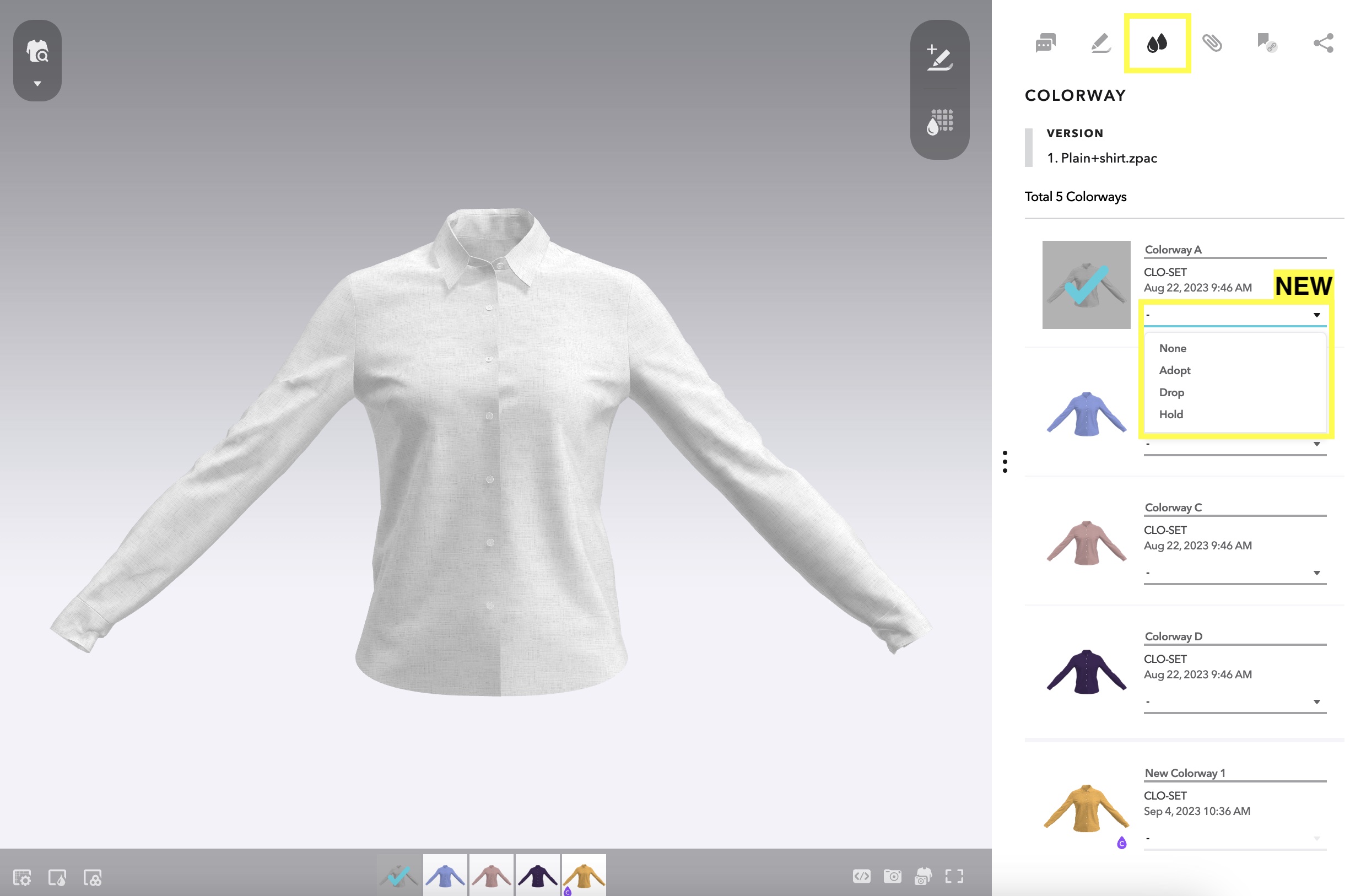 You can now manage Status on Colorway level from your Content Page. 
On your Content Page, click 'Colorway' icon on the right pane. Then, select the Status for each Colorway
This selection will be reflected on Line Sheet, and vice versa.
How is 'Status' different from 'Workflow'?

Status: for each Colorway of the Content
Workflow: for each Content
*Please note that Status cannot be selected for Colorways made with Configurator. Alternatively, you can use Download All Colorway feature and upload the new .zprj file to identify Status on the new Colorway.
2) Custom Status Name
Add/Edit/Change the Status name from Company > Company Settings > Line Sheet > Status.
Can only be done by Company Admin or above. If you do not have the permission, please contact the Admin.
3) Status in Line Sheet

The Status information you select from Content Page will be reflected on Line Sheet-List mode, and vice versa.
Please note that the 'Status' field is on a Colorway level, and 'Workflow' is on Content level.