Hello CLO-SET Users, 
We would like to announce an updated feature, CLO-SET Tree menu! We would love you to try and explore our improved tree menu. 
Permission: Admin & Collaborator (for Brand and above)
Updates and Changes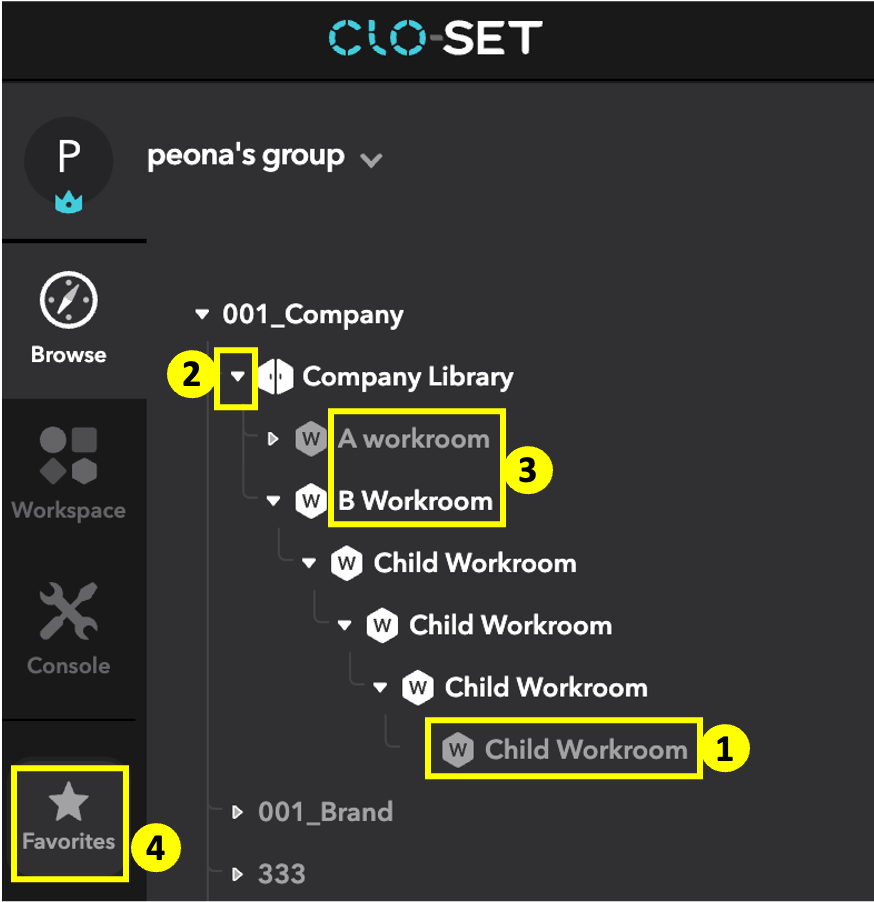 Number of folder depths is expanded from 5 depths to 7 depths. You may now view up to the 7th sub-Space including your Company, or the 4th Child Workroom.
Tree menu for the Company Library is now available. You can easily view the child Spaces within Company Library.
Order re-organized (Date created on > Alphabet ascending)

Please note that

all your EXISTING Spaces (Company to Workroom) will also be sorted in Alphabetic order

 with this update.

"Favorite" workrooms and contents can now be found on the new 'Favorites' menu on the left.