Hello CLO-SET Users,
We would like to share an update in CLO-SET Assortment Room! In an effort to provide an easier and faster workflow, we've made several improvements within the Assortment Room.
Permission: 

Admin,

Collaborator  | 

Editor,

Viewer with Assortment Room permission
Updates
You can create hierarchical relationships between contents in 2 different ways.
Details
1) Viewer Mode Drop Down Menu
Quickly switch the viewer option between 2D, 3D, and Render. Hover over the style in Assortment Room, and you will see a drop-down menu on the upper right corner. Click to switch viewer modes!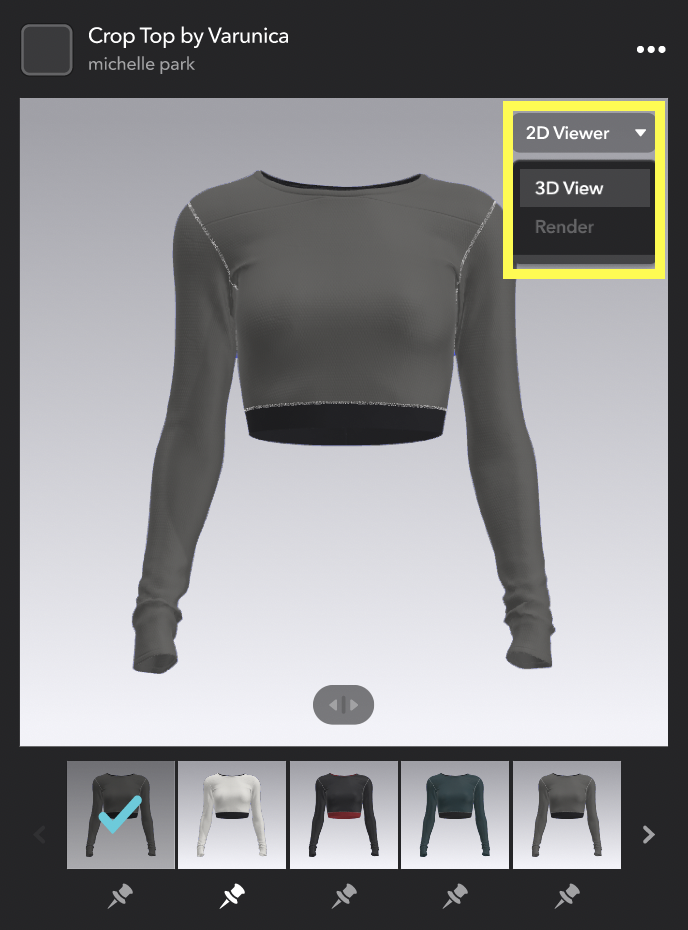 2) Colorway list
2D / 3D View

Colorway list, only with larger icons! We've increased the size of garment colorway list for improved visibility. 
New!

Render

View the Render image by colorway. First select 'Render' from the drop-down menu to switch viewer mode. You will see a new colorway list WITHIN the viewer. This is the Render Colorway List. Select the colorway you wish to view.
New!

Colorway in Fullscreen

View the full colorway list in Fullscreen to quickly check and compare the styles. Available in 3D Viewer & Render mode.
*When viewing in Render mode, selecting a colorway OUTSIDE the viewer will NOT be reflected.
*Colorway list is from the original Zprj file. New colorway added from CLO-SET Configurator will not show. To add new colorways, upload a new Zprj file, and move the garment to Assortment room.
| | | |
| --- | --- | --- |
| 2D/3D Colorway List |   | Render Colorway List |
| |   | |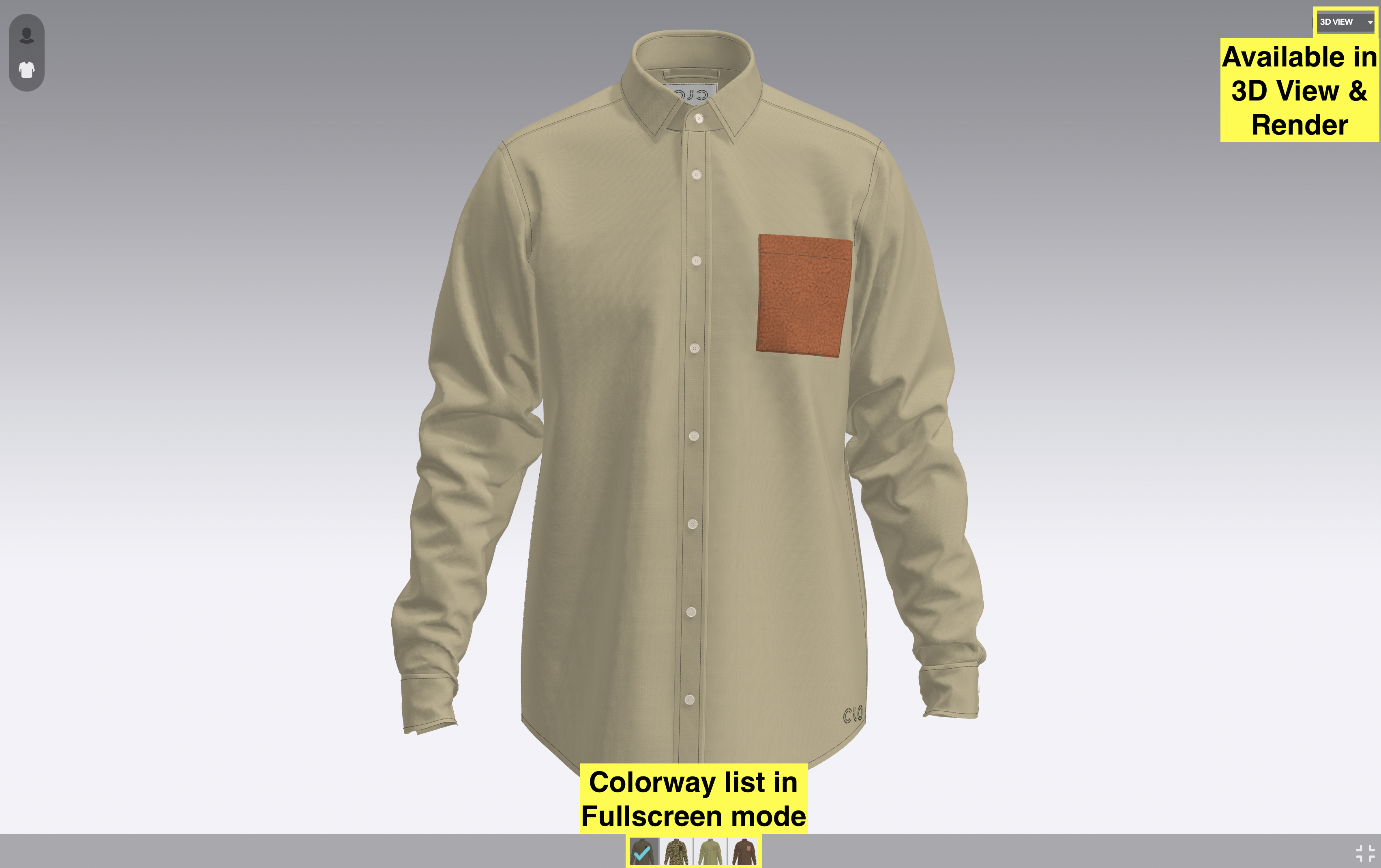 3) By Viewer Mode