Hello CLO-SET Users, 
We are extremely excited to announce an update in CLO-SET Search! 
Text Search - Available Now
Image Search - Coming soon
Updates
Details
1) Text Search


The new CLO-SET AI-powered Search feature. With this update, you can:
✔️ Search Contents using natural language
✔️ No manual labeling required in advance
✔️ Available in all Search Bar within CLO-SET
✔️Start searching Shape, Color, or Pattern to spot the Content!
*AI-powered search is applicable to 'All' Search only. Other Search options use Keyword Search.
AI-Powered Search: finds all Contents close/looks similar to what you searched
Keyword Search: find only Contents that has the exact Content Name, ID, Tag, or Creator you searched for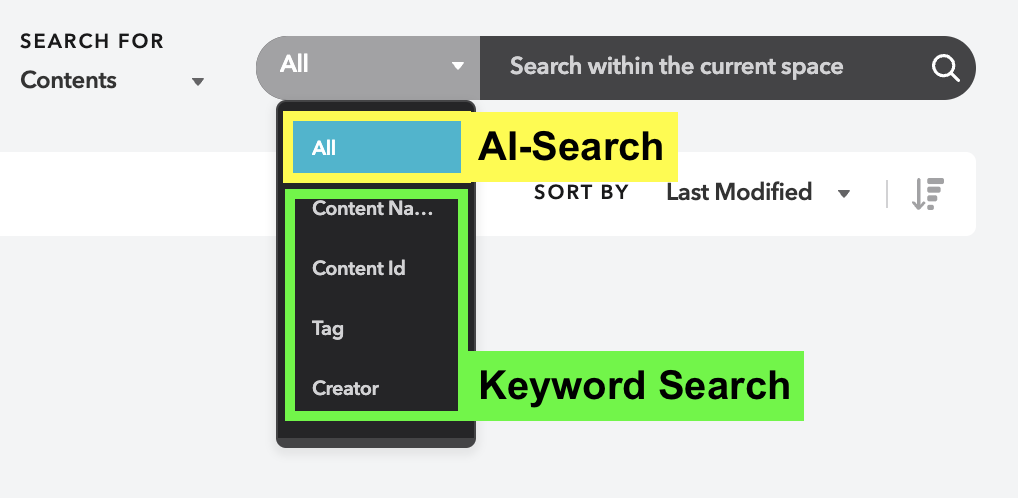 2) Utilizing Category & Tags
Utilize the Category & Tag fields to label the content in unique terms.
AI search >  General keywords

Category & Tags > Unique colorway or collection names
*Contents with matching Category or Tag will show at the top of your search list
Black Checkered Swimsuit
'Midnight' color
'Summer Vibes' collection

►

 
3) Coming soon: Image Search

Stay tuned for our next update in CLO-SET AI-Powered Search. Next stop, Image Search!